Lots of you remember when Quinn got a whole week (and then some) devoted to his room and his room makeover. Well, Eleanor's room got just as much love before she (and this blog) were born. That is why I have decided to dedicate this week to Eleanor's room. Some of the special touches like the lyric art work (seen here) and the letters (here) we have already talked about. You may have noticed the birth prints in our shop. I fully intend on adding one to Eleanor's room as well.
The room is a working progress to say the least (but what room isn't?). Today I want to talk about some rummage sale flowers I posted about
here
. For those of you who don't remember I picked up four flowers for a quarter each at a rummage sale.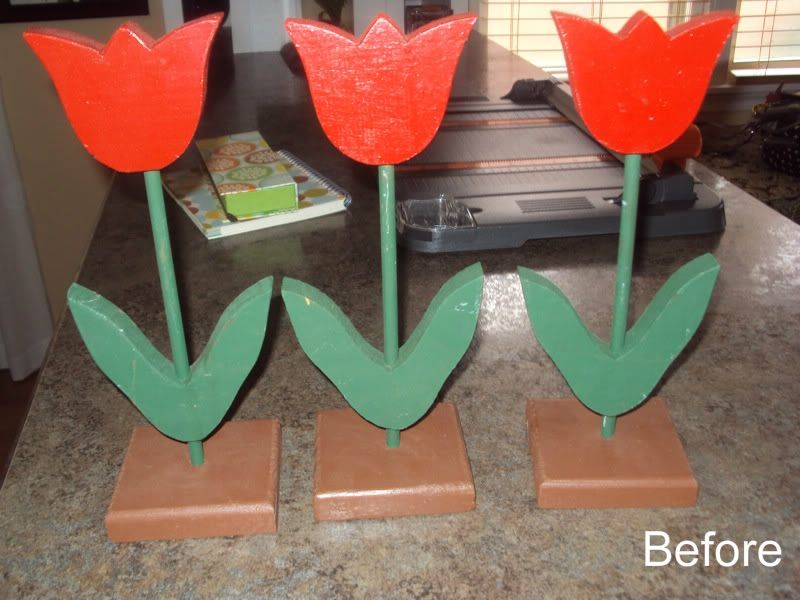 I decided to only makeover three since one was a little funky (it was taller and had a bigger base) and things look best in threes. Those of you who saw the letters I made for Eleanor's room (referenced earlier in the post) are going to know exactly how I rocked out this makeover. I started by spray painting the flowers white.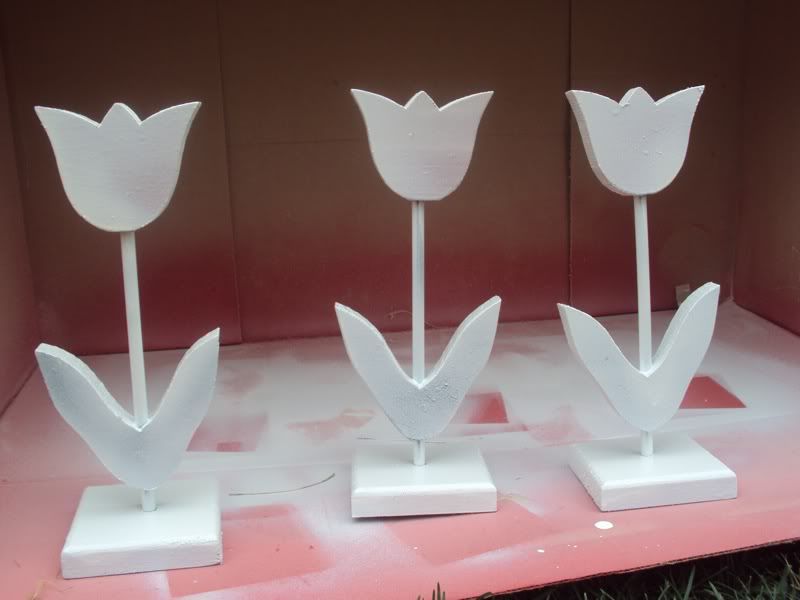 Then I took my lovely paper and cut it down to size. For the second time that day I got to use my handy cutter my mom swooped up from TJMaxx. She knew it was just the kind of thing a crafty girl like me would love. It is pretty sweet.
Gorgeous? I think so!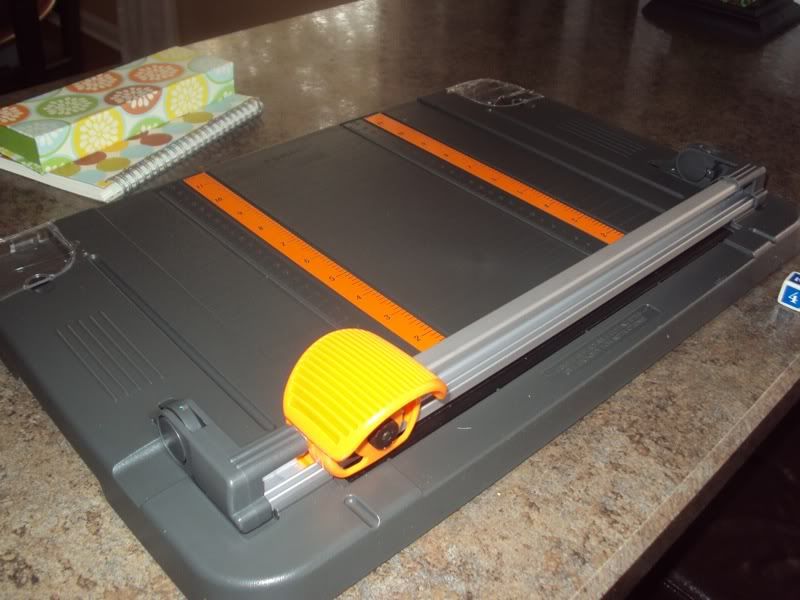 Fandangled Cutter
So there you have it, a crafty girls best friends: scrapbooking paper and spray adhesive. For those of you keeping track spray adhesive-already had, flowers-$1.00, scrapbooking paper-$1.00 (probably less with discounts), spray paint-already had…grand total-$2.00 at most.
On to the next step. I simply sprayed and attached the paper. I only did one side at a time. I figured doing both sides at once would make cutting extra tricky.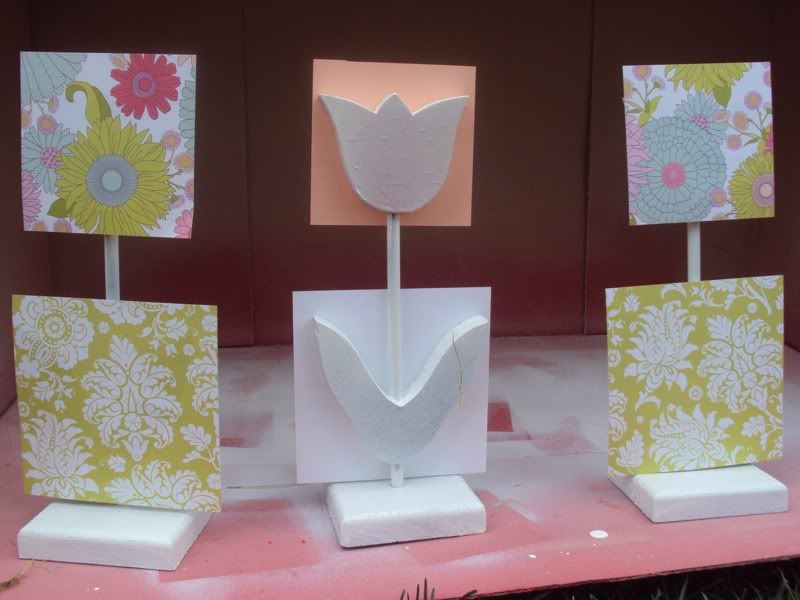 At this point me and the X-ato knife (and cutting mat) got down to business. I simply repeated on the other side (spray, adhere, trim). To be honest my trimming gauged into my paint job a bit and the spray paint didn't cover as much as I wanted to so I went back over everything with a little acrylic craft paint. I was really glad I did because it took no time at all and gave the flowers the finished look I was after.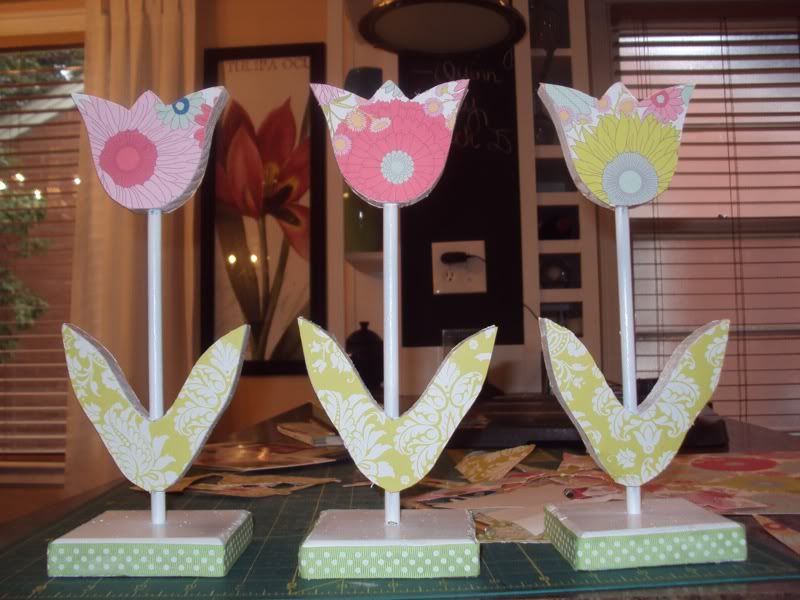 To finish them off I added a little ribbon around the base with some spray adhesive (and yes, this was ribbon I already had, meaning…free!). Here is what they look like in the little lady's room,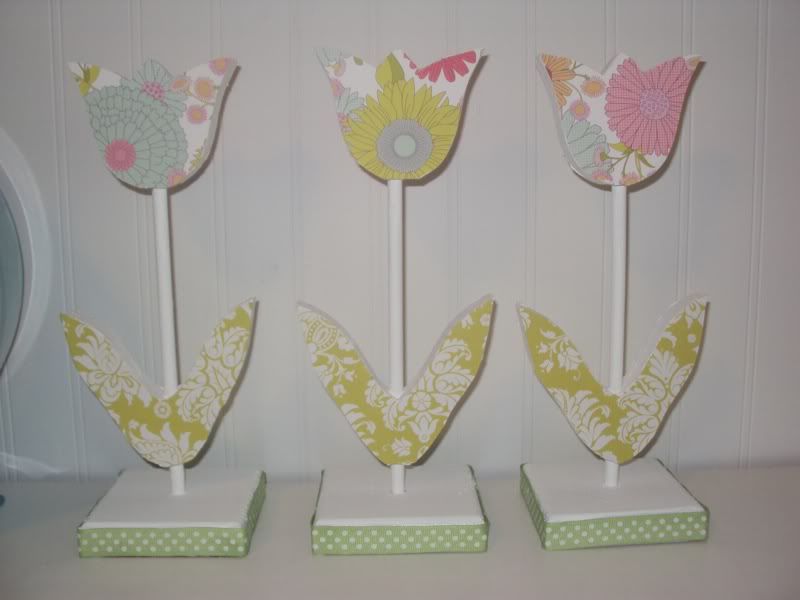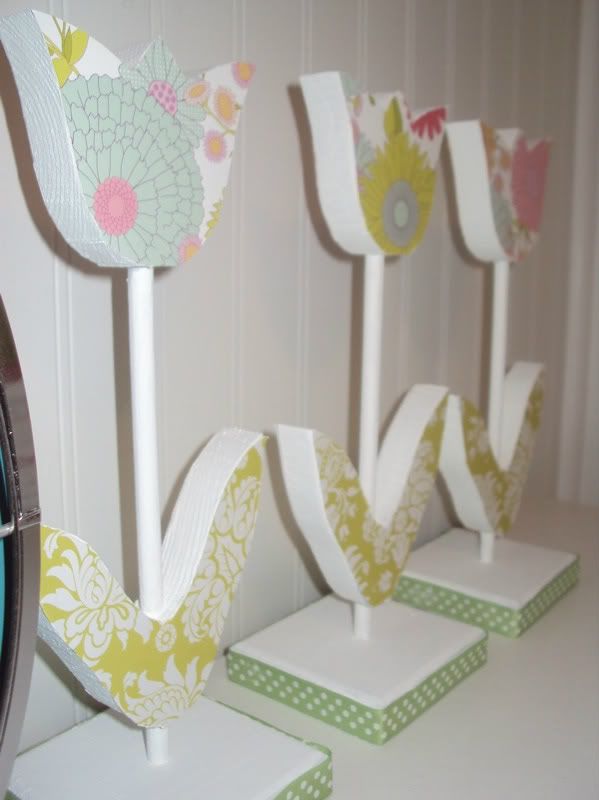 I do recall a husband of mine questioning why I would have ever bought those flowers. He didn't believe I could make them look good and I think I proved him wrong (he agrees). For $2.00 I couldn't be prouder.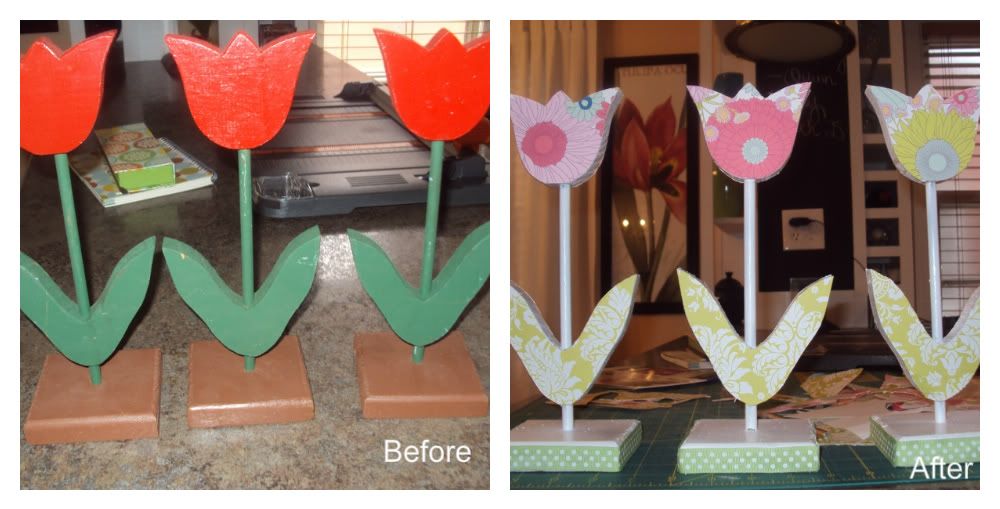 I love giving things new life. I hope I have inspired you take the ugly and make it beautiful. You don't need a lot of money, just a little creativity and craftiness. Any of you pull off some transformations on very little money?
✕
Want FREE printables and more. Join my newsletter!
Subscribe to get our latest content by email.