I hope you all enjoyed your holiday weekend.  I find it is always hard to get back into the swing of things after a long holiday weekend. How about you all? We always take full advantage of this long weekend and pick out our tree and get the house all spiffed up and decorated for the holidays. I love this time of year. I love how cozy the house feels and the sparkle of the lights. I love that we take time out to spend with family; that we gather and we connect. I love the excitement and magic that Christmas is to my little boy. I love it all. It is a crafters and momma's delight and I am both.
This weekend we picked up the tree (got a $10 gift card to the home and garden store w/purchase). Score! I used that gift card to pick up a roll of door buster ribbon for $2 and a pair of candlesticks for the candle holders I got way back when from Goodwill. Quinn spent much of the trip begging for a snowman necklace they had for sale. He wanted one "like grandma's". The answer was no, since it is no spend November. It sure did strike me as funny that he wanted this snowman charm on a delicate silver chain so badly. Kids!
Back to the tree. This was our first Christmas with just the one small car so we didn't know how hauling the tree would go. Worked out just fine! Tied down and not going anywhere.
Not sure why he struck that pose. Goofball. Lets try this again.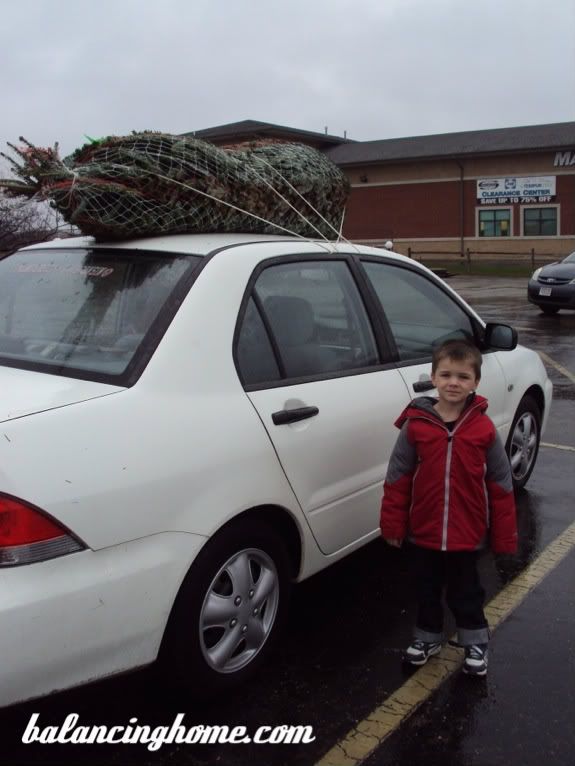 Better. It was kind of a rainy, crummy day, which was a bit of a bummer. We got home and put Quinn down for a nap. Got the tree up just in time for the start of the Badger game (WooHoo). The husband worked the lights while watching the game and then I did the beaded garland. When Quinn woke up we put the ornaments and the star on together.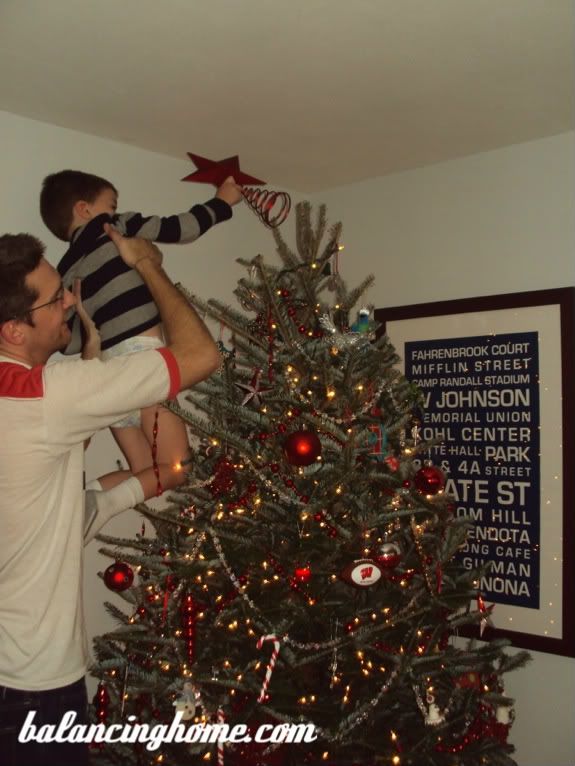 Good thing he has a tall, strong daddy! Hey, I said he just got up from a nap. That is the go-to nap look. The kid hates sleeping in pants. Now on to our Elf on the Shelf, Bruce. He was found in all sorts of silly places this week.
Hugging Santa
Stuck in bin handle up high.
Reading a book.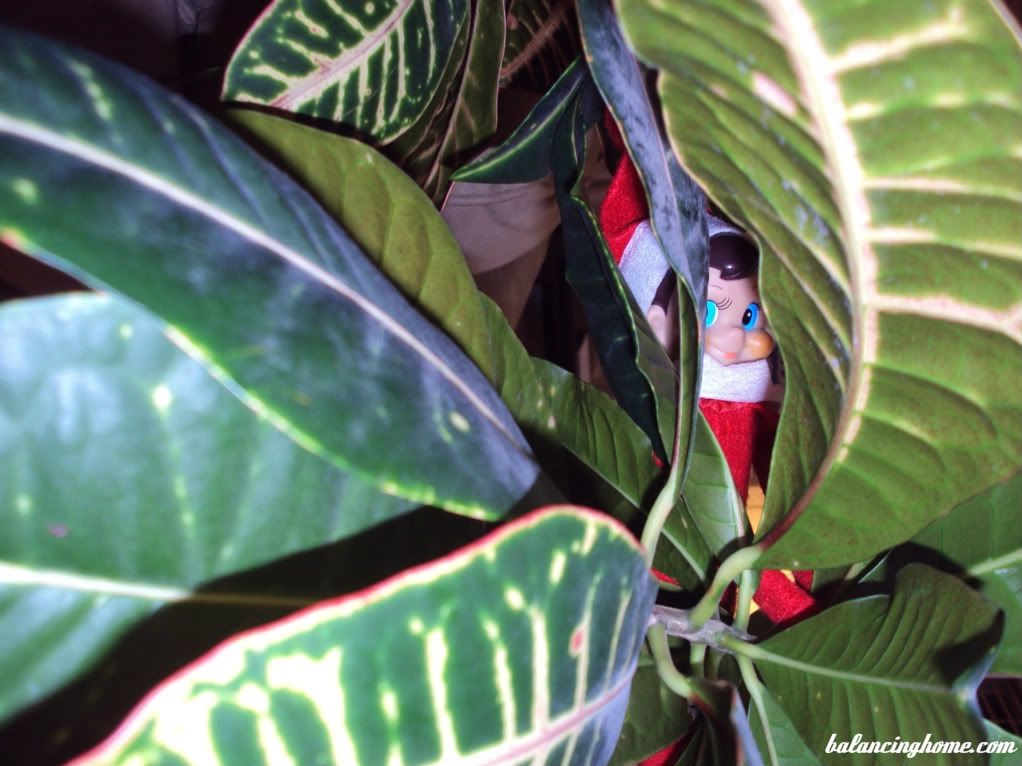 Hiding in a plant.
If you need to see more Elf on the Shelf ideas click here, here and here. I set the table all pretty this weekend too! I will share more of that with you later. Did you all get your decorating on?
CLICK HERE TO SEE WHERE I PARTY AT!
✕
Want FREE printables and more. Join my newsletter!
Subscribe to get our latest content by email.