I love decorating for the holidays. I don't love spending a lot of money doing it though. In fact, this November is no spend November so all my holiday decorating was done with what I already had around the house. There was an exception, the tree. With the purchase of the tree I scored a $10 gift card so I was able to purchase ribbon for a doorbuster deal, $2. A 50% off coupon to Michael's would be a great way to acquire ribbon. Most of you crafters probably have a plethora of ribbon lying around.
Ribbon can be used a million ways to get your house holiday ready. Today I will show you one way.
1. I cut the ribbon to size and wrapped it around the chair rungs and secured it with scotch tape. Fancy, I know!
2. Then I took raffia (I bought this spool years ago and I use it for everything) and wrapped it around the ribbon and tied a knot.
3. I printed off name tags using My Memories Suite Digital Scrapbooking Software (use my promo code STMMMS19352 to save $10 ). I cut them out and hole-punched them. This could be done with pretty paper and hand written as well.
4. Lastly, I strung the tag onto the raffia and tied a pretty bow.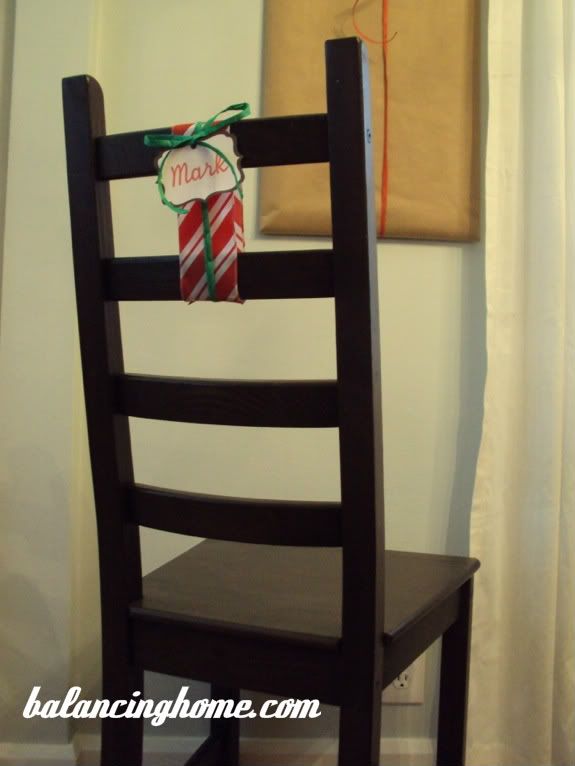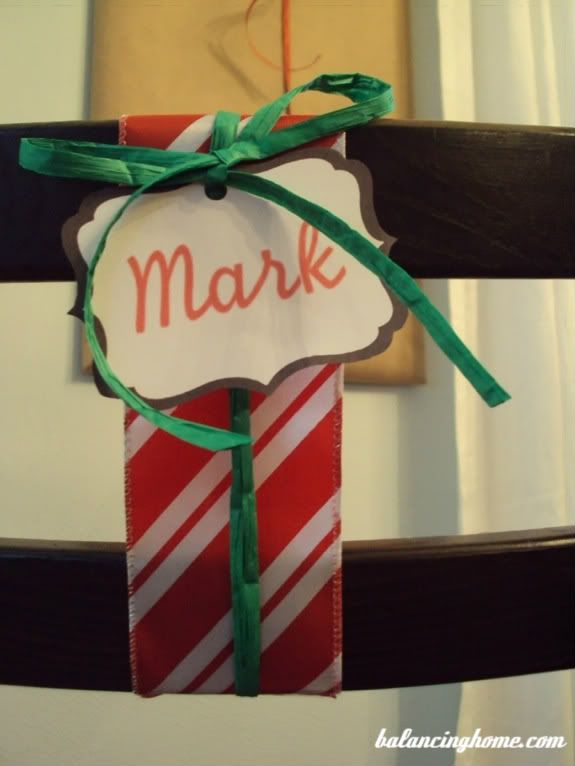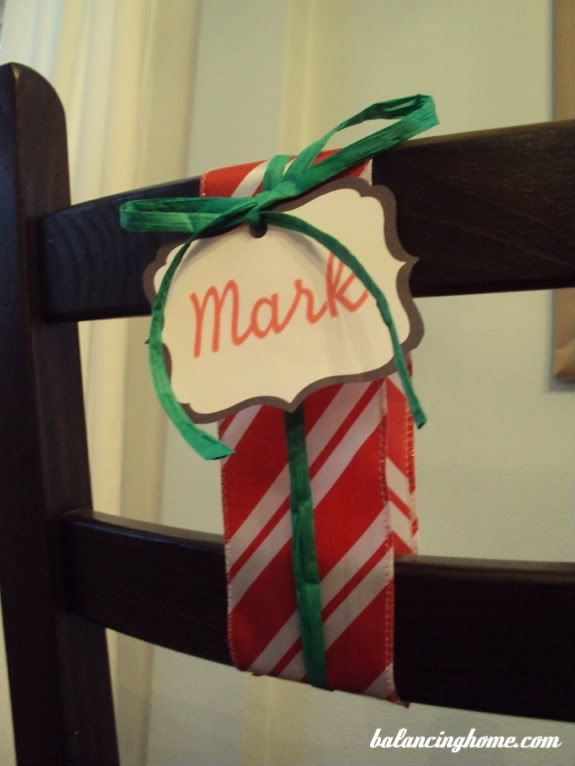 This a super simple project with lots of impact. It customizes the table and it adds some holiday color to the table. The candy cane ribbon can stay on your chairs the whole holiday season and you can add the name tags on the day of your big event. If place cards aren't your thing you could tie on a lovely tag with a holiday greeting. As I share more of my projects this week you are going to notice the ribbon and the raffia keep coming up. What is your decorating standby?
CLICK HERE TO SEE WHERE I PARTY AT!
✕
Want FREE printables and more. Join my newsletter!
Subscribe to get our latest content by email.