Earlier today I posted about the ornaments I made for the handmade holiday ornament exchange (here). Remember when I said I would never throw a light bulb away again? I wasn't kidding. One of our can lights burned out. That can light now lives on our tree.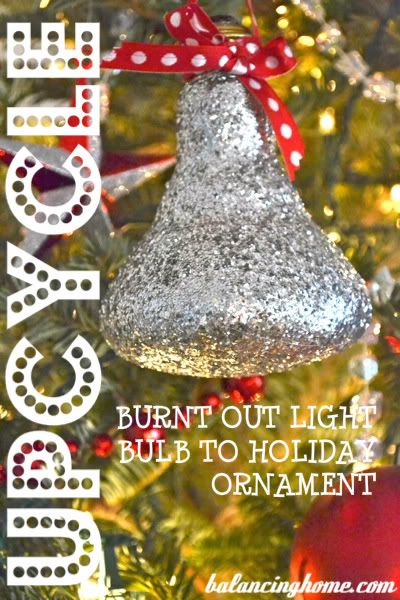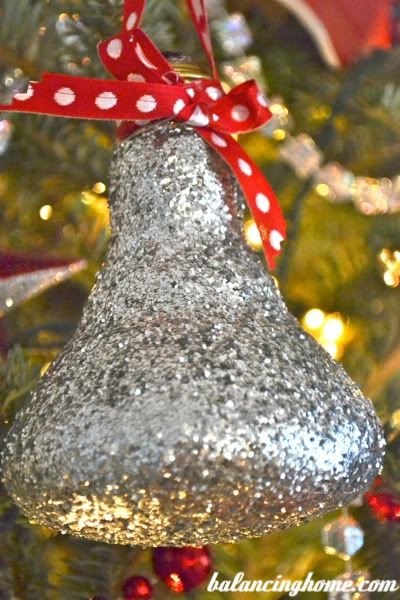 As I was editing these pictures I realized that this shape would have made a great Hershey Kiss. Learn from my mistakes and turn your burnt out can lights into super awesome Hershey Kiss ornaments. Seriously. I will be collecting light bulbs through out the year and next year my tree will sparkle with upcycled light bulbs. If you are catching this post, but missed the other go ahead and click on over (here). That is where I gave the "how to" and there are some pictures of another version of an upcycled light bulb ornament. Have you guys found other things to upcycle to decorate the tree with?
CLICK HERE TO SEE WHERE I PARTY AT!
✕
Want FREE printables and more. Join my newsletter!
Subscribe to get our latest content by email.