You know how when you have cute underwear on you feel cute even though nobody is seeing it? (How is that for a lead in?) Seriously, it is true. Sometimes it is the little details, the ones no one else sees that put a smile on your face. It is the cute pedicure hidden in your sneakers, the darling makeup bag stowed away in your purse, or the pretty file folders hanging in your desk.
My sister-in-law, Julie, recently did a project and snapped some pictures and sent them my way. She included these details in her message:
My main motivation for this mini-makeover was that the inside of my cabinets have been painted so many times that they constantly chip. So, I thought wallpaper might do the trick to brighten them up plus reduce the amount of paint chips I find in all my dishes.

I used removable wallpaper for this project since the thought of scraping wallpaper off while inside a cabinet sounded awful.

There are a ton of awesome prints out there but with some of them costing me $100 or more to do all the cabinets I decided to find something a bit more budget friendly. I found this print at Menards for $25 a roll, which means this make-over is pretty inexpensive. I bought two rolls (just in case) but since I have very limited cabinet space I might be able to get away with only needing one roll.

Although this is a cabinet make-over that will be mostly enjoyed by me, since it will be hidden behind doors otherwise, it will still make me happy whenever I open them.
Nothing like a commitment free makeover that brightens your day!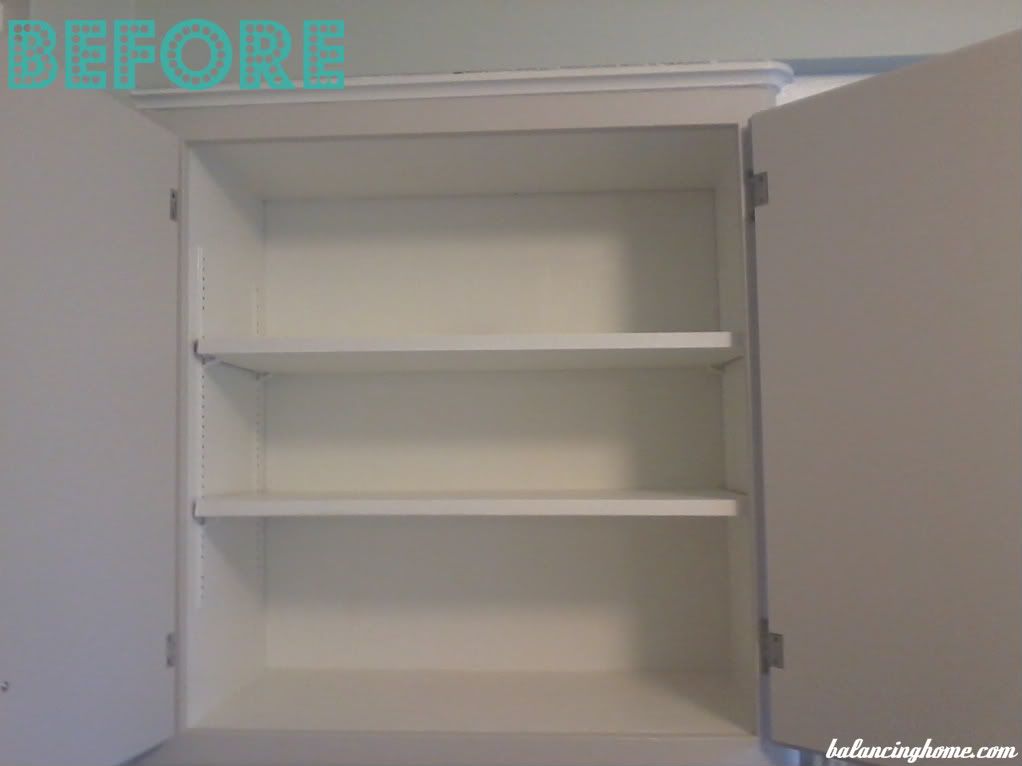 Looking to beat the winter blues? Makeover a cabinet or bookshelf with removable paper.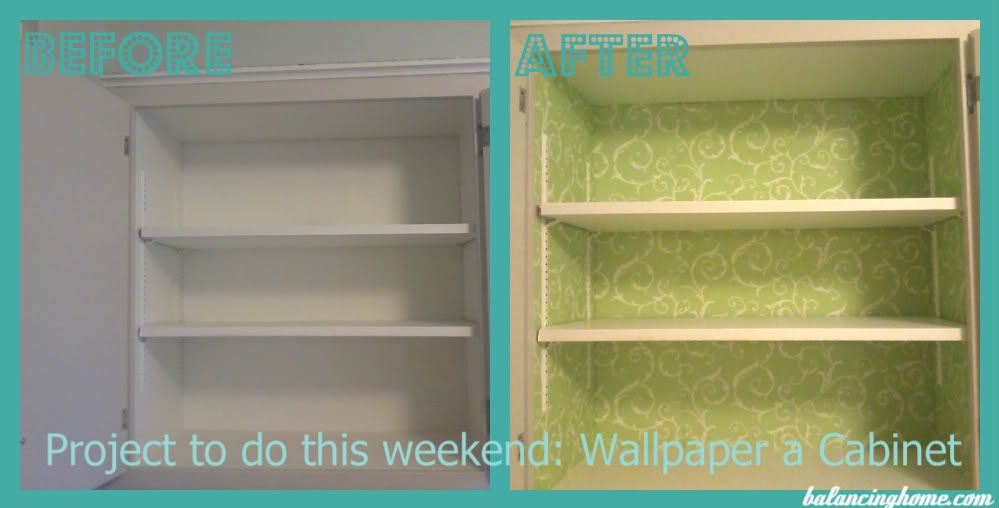 What do you do to make YOU smile? Where is your secret pick-me up?
✕
Want FREE printables and more. Join my newsletter!
Subscribe to get our latest content by email.