Those of you who have been with me for a while may remember my Give Thanks station (here). We set up a little place for the family to give their thanks. On Thanksgiving we read through them all. It was so much fun to hear the things Quinn was thankful for throughout the month. It was also a special way to gather as a family on Thanksgiving and focus on that is really important. I loved it so much I am bringing it back! Well…kind of. Instead of "Give Thanks" it is "Give Love". That is right, for 14 days we will be writing down what we love about each and every member of our family and dropping it in the jar. That is 126 thoughts of love we will be reading as a family come Valentine's day. WooHoo! Cannot beat that.
To get my "Give Love" Station ready I updated my chalkboard, "Love Grows Here", sparkled up some terra cotta pots (Modge Podge and glitter) and threw on a lovely decorative label. I also printed and cut down the cards for us to fill out. Both the label and the cards are available at the bottom of this page if you are interested in starting your own "Give Love" tradition.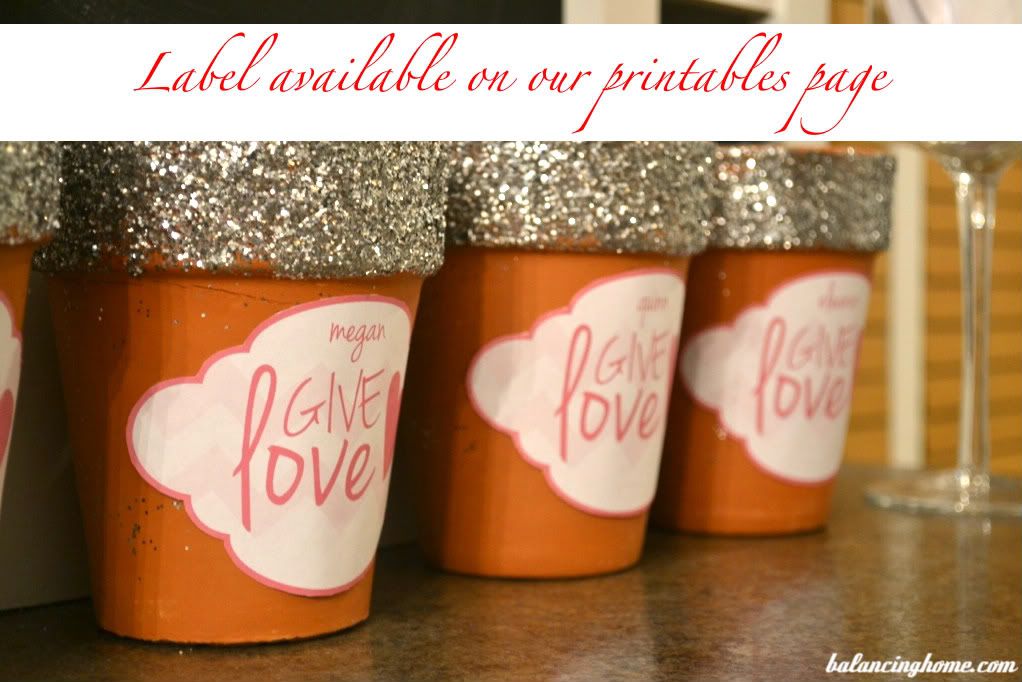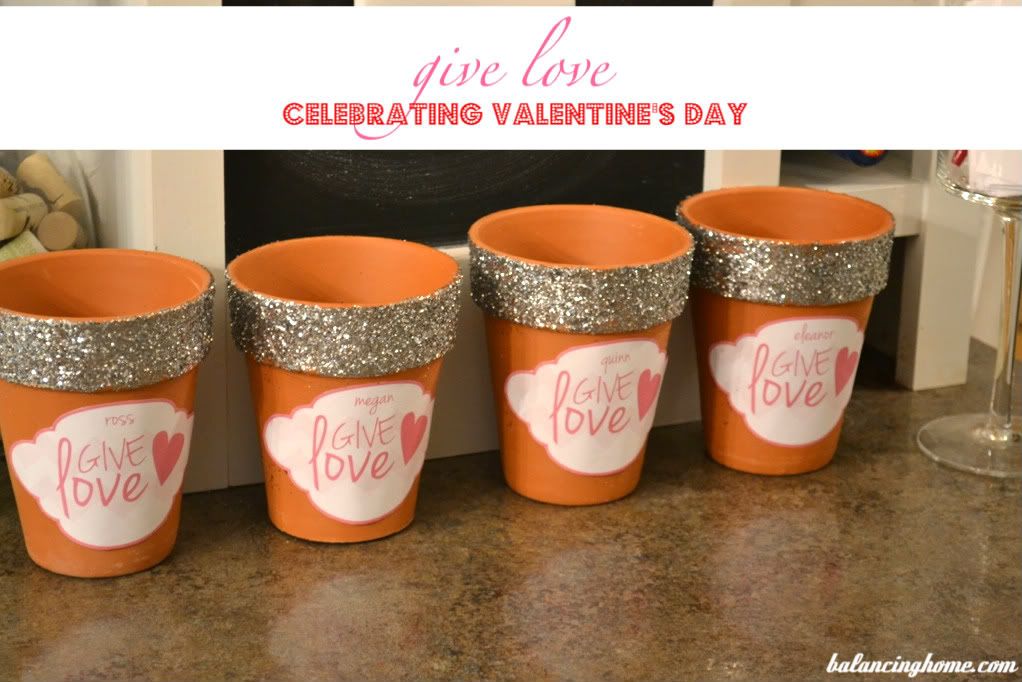 I am so excited to hear the kinds of thing Quinn will say. Any of you have a Valentine's Day tradition? What kind of ways will you celebrate the holiday? I went crazy decorating my shelf up for Valentine's Day. I showed you my wreath here, but still have a little art switcheroo, and a few other decorations to share in some upcoming posts.
(psst…If you are still looking for a perfect Valentine's day gift consider something from our print shop.)
CLICK HERE TO SEE WHERE I PARTY AT!
✕
Want FREE printables and more. Join my newsletter!
Subscribe to get our latest content by email.