I used my Goodwill birthday coupon to pick up an owl. What every girl needs, right? Back when we had a decent weekend and I could get out and spray paint I asked you on Facebook what I should do with her. The overwhelming answer was metallic. Unfortunately the first two answers were color and by the time the rest of you had answered Mister Owl was Mister Growl.
How do you all think I am doing on adding color into the space? Are you feeling it? I used Krylon Ivy Leaf in Gloss to spray paint Mr. Growl. If you haven't caught on yet Mr. Growl is a green owl hence growl. The husband named him. How about a little side by side action?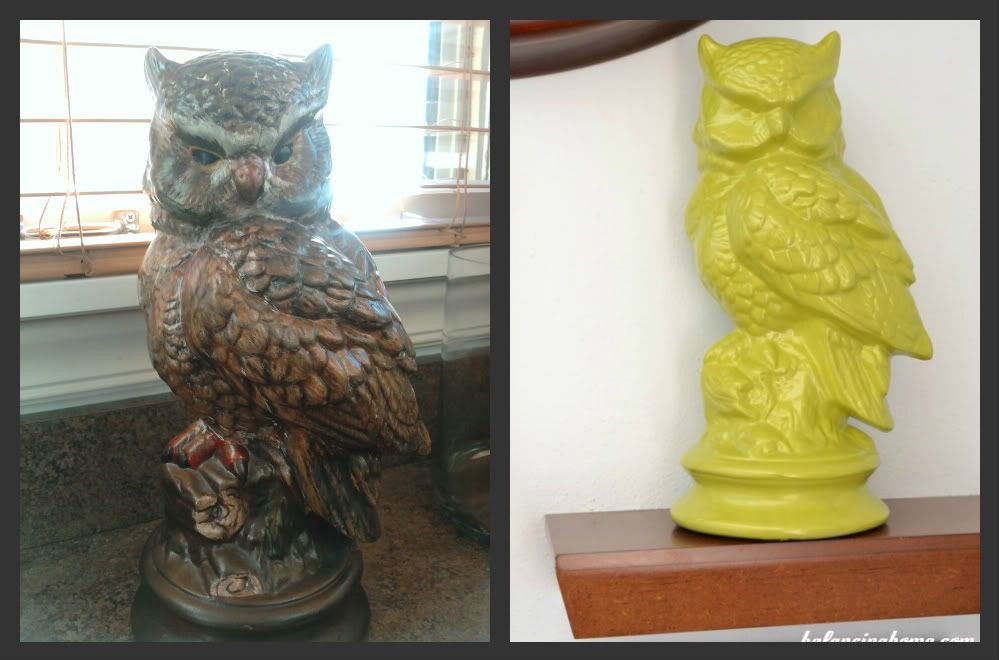 Mr. Growl currently lives on the shelf that is part of our new gallery wall (which you can read about here).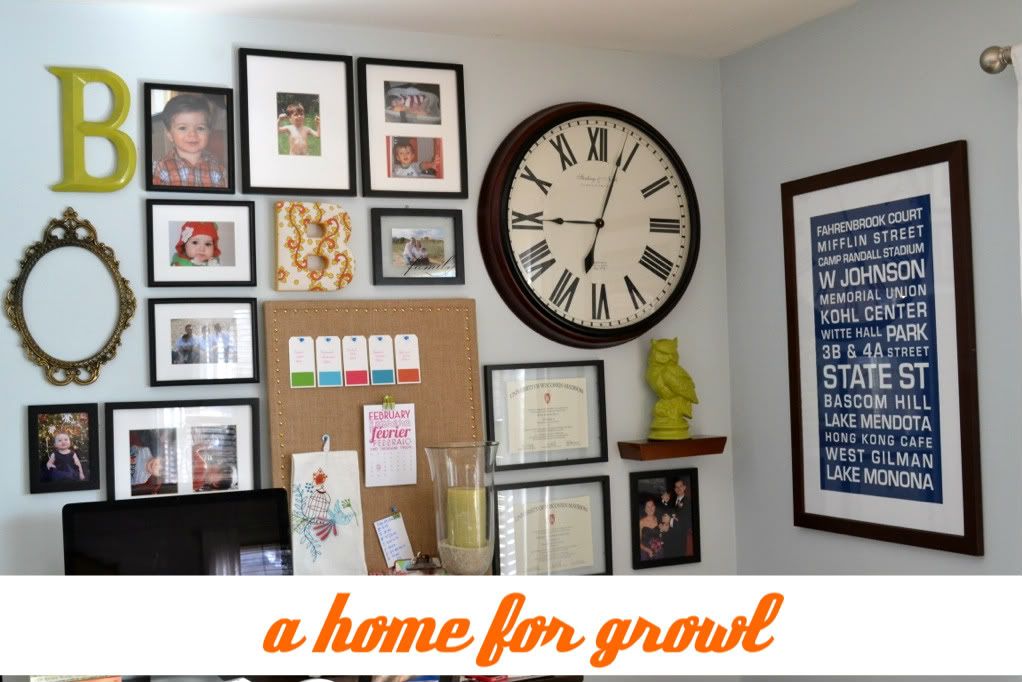 Doesn't it balance out that green B nicely? A little something quirky for the space. I mean, we don't take ourselves that seriously around here.
The Ikea Shelf Makeover, bench reupholster, gallery wall, memo board/inspiration board, mirror makeover and Mr. Growl are starting to bring some real personality and color into this space. We even ordered some new prints (made by us of course!). You can check out our print shop here. I cannot wait for them to get here and I can see them in real life.
Do you have something quirky in your space? How do you add personality to your home?
P.S. Last I checked we were barely hanging on to a spot in the top 25 so stop by and vote. Remember you can vote daily. Top 25 Creative Moms. You can also vote for us in Apartment Therapy 2012 Homies where we don't have a shot at winning, but each vote is like a little pat on that back that says, "Yes! People do read your blog. Keep it up!"
CLICK HERE TO SEE WHERE I PARTY AT!
✕
Want FREE printables and more. Join my newsletter!
Subscribe to get our latest content by email.