So you all know how I took my teen bulletin board from this.
to this…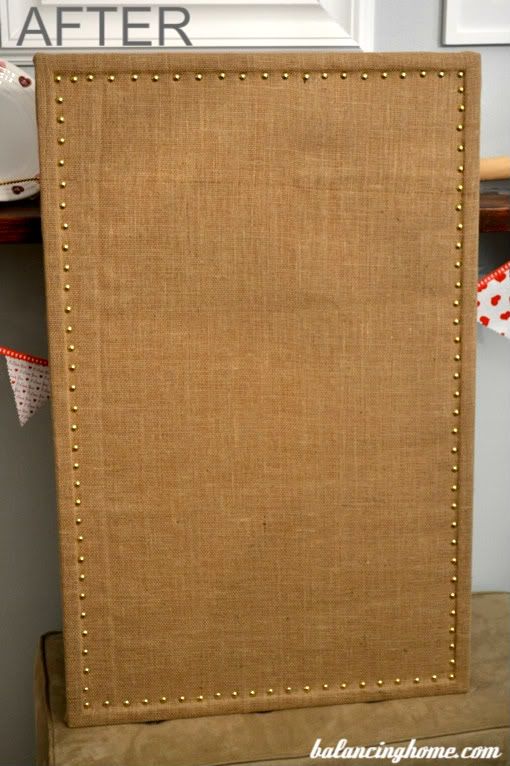 Hey-oh! Spiffy, right? If you missed that little upgrade and want more on the how click here. It was about time my inspiration board got a home and a little inspiration. After much consideration we decided not to hang the board and prop it up on the desk instead. A very casual, "look I am not even trying" look, but really you so are. Kind of like the girls in college in their sweats, Uggs and messy ponytails who put a whole lot of effort into the "look-at-me-I-don't-care-what-I-look-like-look".
Clearly awesome tacks are a must. I have yet to acquire some, but I am on the lookout. Who knows, maybe I will just DIY some. So the board only has a few things on it for now, but every time I look at it I just smile. It makes me feel like I have it all together, when in reality I don't have a clue where I am going with colors or the "look" of this room. Just slowly, but surely plugging away to morph this room into a place that screams, "One awesomesauce family lives here". Maybe I should get a sign that says that, then it really would scream it. Hmm…You think? (wheels turning).
Remember when I was going to show you a whole seven things I pinned on my inspiration board and nearly 250 words and two photos later I haven't shown you? That is why you love me, remember?
So the box was from yesterdays post, just a garden bulb box that got a little makeover. It hides cords and other unsightly things. The pencils are in a jar from St. Lucia. I picked that up on our honeymoon. Man do I wish we could do that again. The large vase, hurricane (whatever you want to call it) was a wedding gift and it is from Pottery Barn. The calendar is our design and you can get yourself one off of our printables page. The dishcloth was a TJ Maxx find and kind of is an inspiration jumping off point for me. The paint colors are colors that I want to incorporate into the space. I just adhered them to some tags I had lying around. Lord knows I have next to no craft budget (tear), but luckily I was some sort of craft supply hoarder in another life so we make do. Literally people. I have a Caboodle full of craft supplies. If you know what a Caboodle is then you probably realize how long I have been hanging on to those craft supplies. The other day when we were working on "the dangerous room" (more on that here) I found my Bedazzler! Any other craft supply hoarders out there?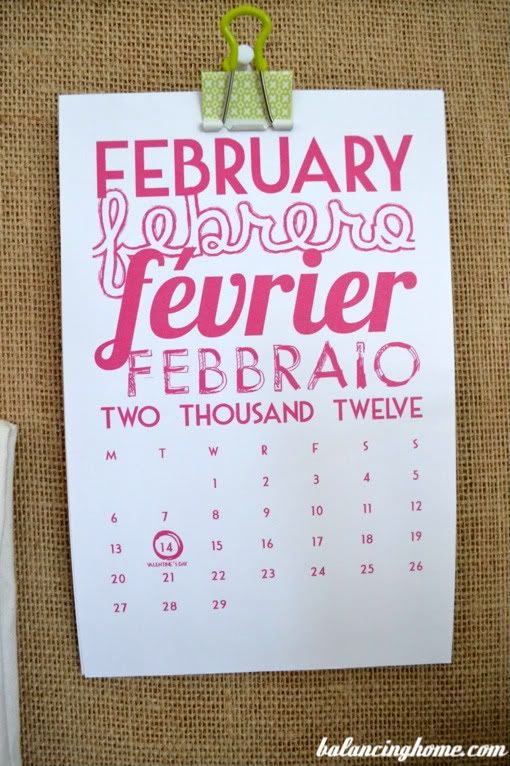 Our desk is right in our living room, which means this inspiration board is now living room decor. I wasn't so sure how I felt about that, but then I spied a layout in the Ballard Design catalog with a bulletin board in a living room and I thought YES! I can put my inspiration anywhere I please. We don't have lots of square footage in our house so our living room works hard. It is where I blog from, where the kids play, where we watch T.V. Living room, kitchen, dining room, bedrooms. Not a whole lot of fudge space. Where do you keep your inspiration? How do you make your home scream YOU?
CLICK HERE TO SEE WHERE I PARTY AT!
✕
Want FREE printables and more. Join my newsletter!
Subscribe to get our latest content by email.