This post brought to you by éclos Skin Care. All opinions are 100% mine.
I'm 29. Something about being 29 and knowing 30 is around the corner that makes me feel like maybe I should think about some magical lotions and potions.
The fact of the matter is, I am lucky if I remember to wash my face. I am super-vigilant about sunscreen though. Well recently I got the opportunity to try a skin care line, éclos Skin Care. Cheers to more youthful skin!
When I opened the kit it was full of all sorts of goodies. Facial Cleanser, Cellular Activator Serum, Moisture Therapy Regenerative Cream, Restorative Eye Cream, Instant Radiance Facial Scrub, Skin Renewal Clay Mask and the eclos terry cloth head band.
Of course, being the goon I am, I was immediately giddy about the headband. I hate when my hair falls in my face when I am washing it.
The products feature Apple Stem Cells from a rare Swiss apple which have shown the tremendous ability to stimulate skin stem cells. Throw in some plant extracts, vitamins and anti-oxidants and you have eclos. Eclos minimizes the appearance of fine lines, wrinkles and tired skin.
Before: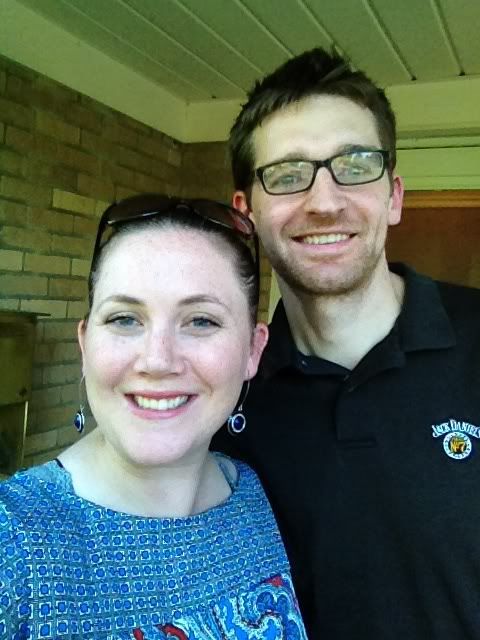 Yup, that was date night just last week. After a week of my beauty regimen using eclos Skin Care, check me out.
After: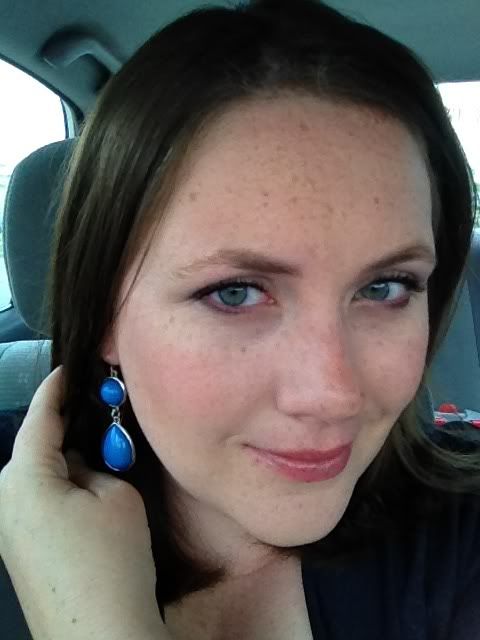 Okay, so it isn't like I had a ton of wrinkles, I am only 29! I did notice my skin felt a lot smoother and super hydrated and plump. Like I need to keep petting my face. Weird, I know. I also noticed fewer blackheads on my nose. Having a regimen also made me feel better about my skin.
The very first day using the product my husband walked into the bathroom and said, "That smells good". I agree. I really like the way the products smell, too. I also loved the Instant Radiance Facial Scrub. It made my skin feel like BUTTA!
Those of you with sensitive skin will be happy to know there are NO:
Parabens
Sulfates
Synthetic Fragrances
Synthetic Dyes
Petro-Chemicals
Well if you are a product whore like me you will be ecstatic to know that one of you will be winning your own eclos Skin Care kit just like mine. I am super excited to find that Walgreens is one of the carriers of eclos Skin Care (In case you don't win). I love an affordable, easy to access product.
HOW TO ENTER THE GIVEAWAY:
Leave a comment on this blog post stating which product in the kit you are most excited to try.
Giveaway is only open to U.S. Residents. It will be open for one week. The winner will be notified via email and has 72 hours to respond before a new winner will be chosen.
✕
Want FREE printables and more. Join my newsletter!
Subscribe to get our latest content by email.