If you are looking to add a little fall flavor to your space we have just the thing for you. All you need is an 8×10 frame, a computer and a printer and voila! Art! If you haven't noticed, summer is winding down and we are heading into fall. I just love fall. I also love Halloween. Pre-kids my husband and I loved to throw a Halloween party. If you are looking for some classy touches to spookify your space I have just the thing for you. Original artwork from Balancing Home.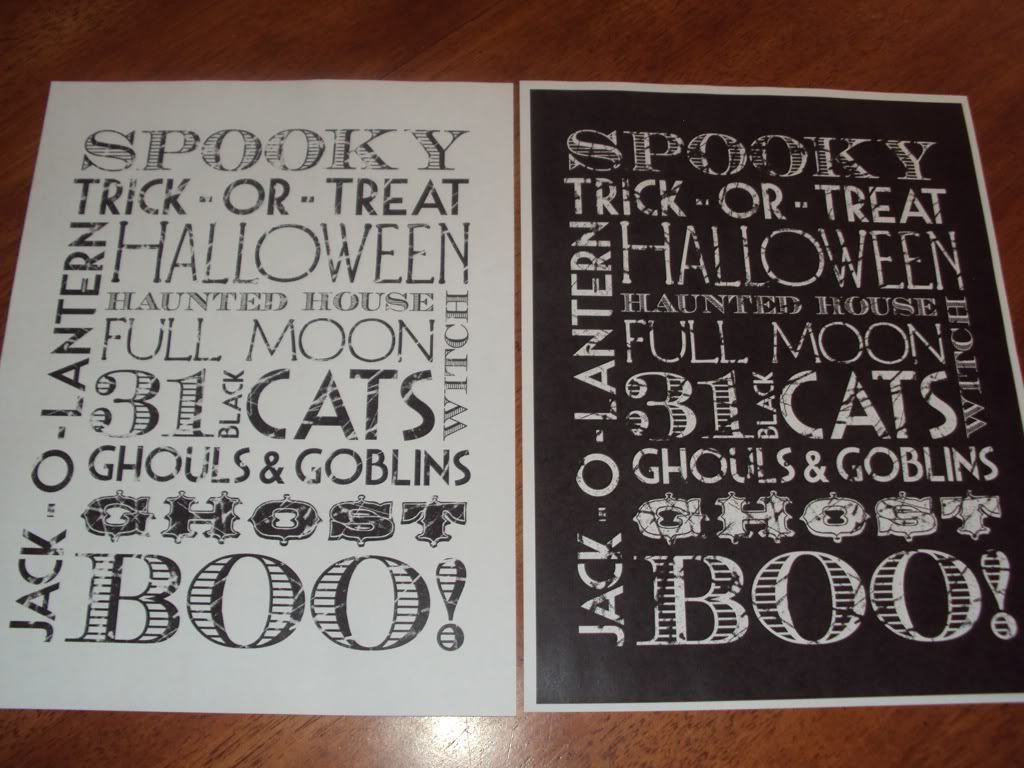 That is what it looks like after printing it at home on regular computer paper. You will get white with black writing and black with white writing. Use both or just use one. I had a frame with an 8×10 opening left over from Eleanor's room.
I threw the art piece in there and I got this: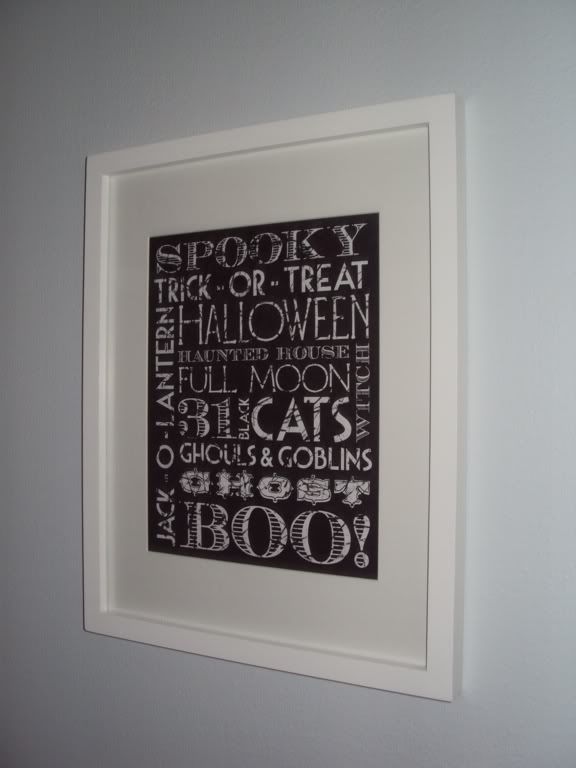 Insta-Art! We whipped these up special for our Balancing Home readers. This will work in any frame with an 8×10 opening. It would look great in a table frame, tucked away in a gallery wall or hanging all by itself.
Be sure to click the link below to get your own Halloween print. I just ask that you follow us and like us on facebook before downloading a print.Thanks in advance for becoming a follower! Your support is greatly appreciated. Feel free to post pictures of the art in your space on our facebook page. We would love to see.
CLICK HERE TO SEE WHERE I PARTY AT!
Want FREE printables and more. Join my newsletter!
Subscribe to get our latest content by email.