You all new it was coming. When I revealed this gallery wall, it was obvious some other walls were going to be needing a little love. I kind of left them a little naked. Everything around here is a work in progress. We just have fun with it.
This wall has had many a look. First it was feeling empty and I scored a Goodwill mirror so it went from this: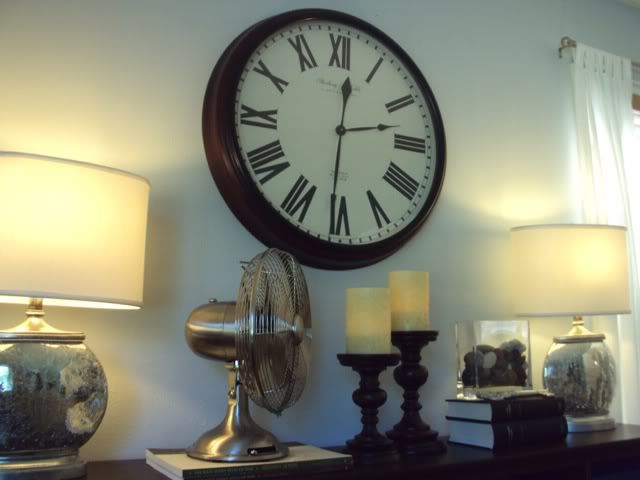 To this: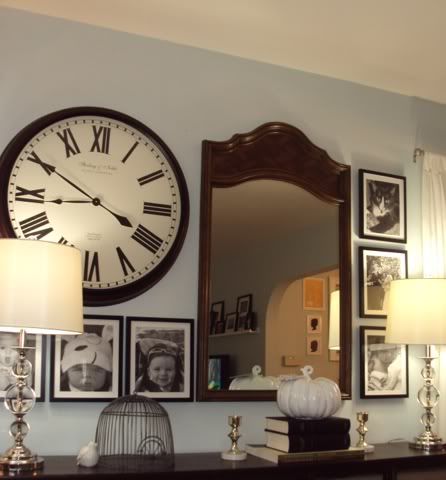 And now it looks like this: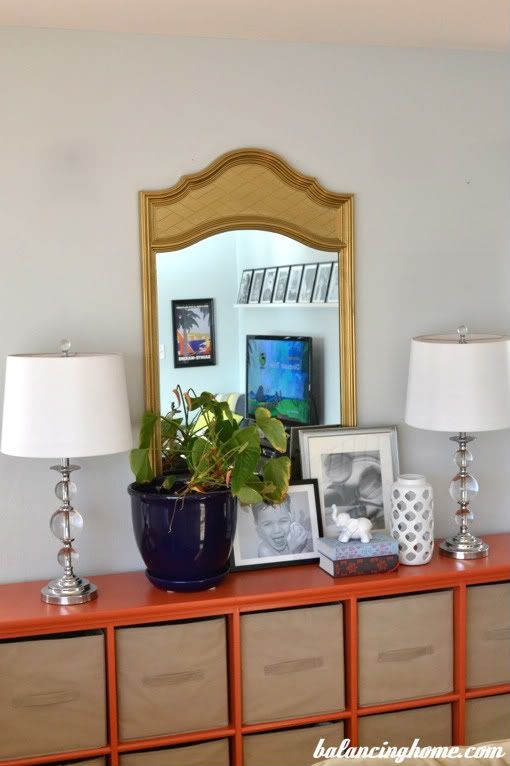 Like I said, work in progress. Yes, that is a frame filler still in the larger frame. When I get my butt in order it will be a picture of adorable Eleanor. Maybe a picture like this: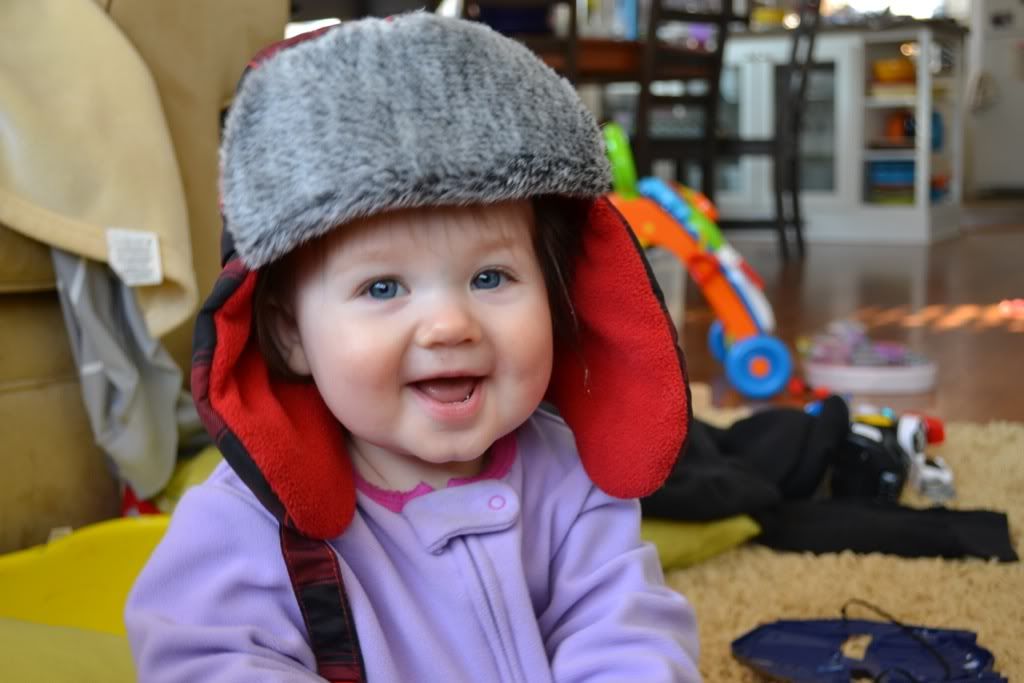 Okay, what mom wouldn't take an opportunity to show off such cuteness? Can you blame me? Back to my little vignette.
This shelf is major toy storage for the kids stuff. You can find out more about the shelf makeover here. The goodwill mirror got a face lift with some Krylon Premium Gold Foil Metallic spray paint.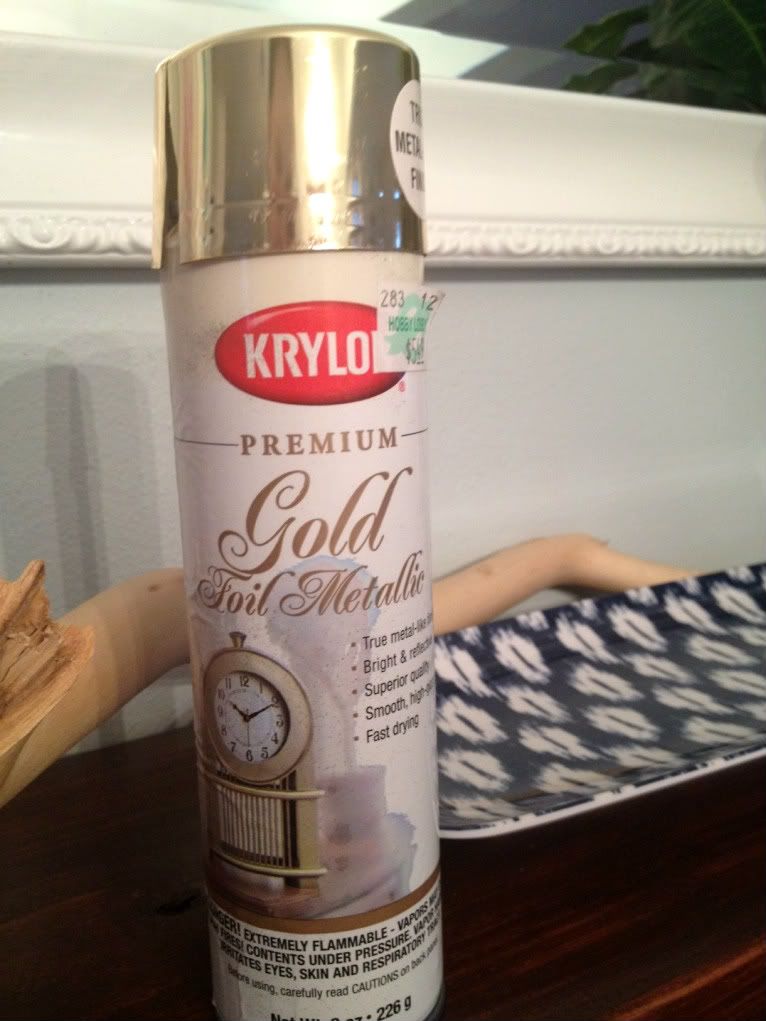 I love that it is the look of gold leafing without the work! I actually bought gold leafing supplies and then I spied this product and decided to give it a try (much cheaper and much less time consuming).
I think every room needs a touch of metallic. I am playing around with mixing metals. Are we having fun yet?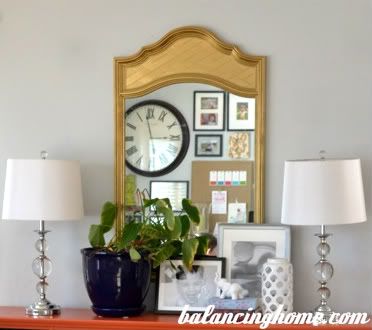 This is the first thing you see when you walk into our home. This wall is opposite our front entryway. It just felt like it needed to be a little more fresh and a little more clean. If you really want to get in my head, it all started with painting the shelf. Then I knew the mirror needed something. I didn't feel like painting it another color and have two huge painted pieces so close so I decided to go metallic. Plus the backing on those frames meant they never hung nicely on the wall so now they are leaning on the ledge. Obviously, the frames on the ledge are now part of our other gallery wall (here). So this is how all our walls ended up with a little makeover. Are you still with me?
Now I think I might have to have some fun with those lamp shades. Any of you get some painting done during this unseasonably nice weather?
CLICK HERE TO SEE WHERE I PARTY AT!
Want FREE printables and more. Join my newsletter!
Subscribe to get our latest content by email.