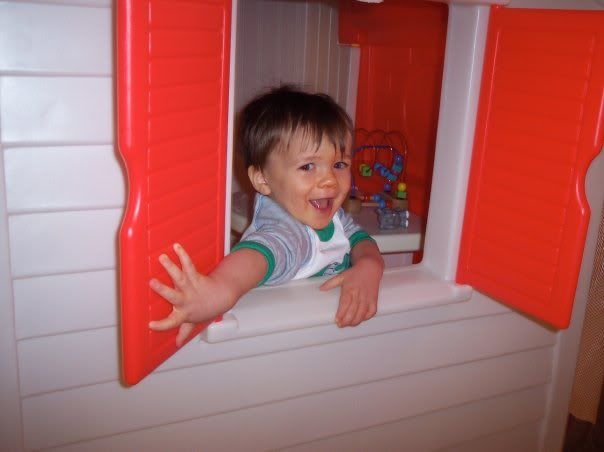 If you are here for some crafty inspiration or deep insight on life, sorry. All I have to offer today is a mommy that is at her ropes end. Y'all ever heard of the terrible twos? Well two was great. Two was a dream. Me and my buddy had lots of fun. Quinn was very verbal, very young and could express himself well. I think this meant limited frustration on his end, which meant limited tantrums. He 100% adored us and what we said was the LAW. Quinn never pushed boundries or buttons and was a real blast to be around. He was fun loving, and his dimples and big blue eyes just melted your heart. Two was anything but terrible.
If you were at Target today around two, yes, that was my child crying and screaming. My three and half year old throwing a tantrum. Excuse me? When did this become an acceptable way to act? Oh, today was a whole lot of bad choices. Pushing, angry words, not listening, tantrums.
Three has been hard for me. Hard because my baby is slipping away. My baby is turning into a boy. Parenting a little boy is HARD. In moments like this, thirteen flashes before my eyes, and I pray to God I am not messing up.
Three is
…an obsession with guns, and superheros and good guys and bad guys. Ni Hao Kai Lan anybody?
…poop and pee and butt jokes. On the bright side, this obsession is brought on by his awareness of his body, which means no more diapers! WooHoo!
…wanting mommy and daddy to go away so he can play with the big boys. What? Already?
…wanting everything. What happened to being satisfied with what you have? I don't like the gimmes.
…having his own agenda. He has plans and wants to be in charge, I get it.
…sounding sassy. Where do they learn this stuff? Okay, so "in your face" was from me, but I only said it once (jokingly).
…begging, whining, manipulating. Hmm…sometimes kids are just too smart for their own good.
Yes, three is hard. Today was hard. Today's car ride home was full of crazy mom yelling and crying. Today's nap was remorseful mom snuggling and rocking. As I snuggled him I asked him if his mommy loved him and without hesitation he said yes. I told him that every day for the rest of his life he was going to have to make choices and that I want him to make good choices. The kind of choices that make him happy in his heart and his mommy happy in her heart.
I have to say there is still a whole lot of sweetness and innocence and kindness in that little boy. Most days are good. I don't take to the blog to vent about the good days, but most of them are. Even in the tough days, there is so much good.
The hardest part about three is seeing the boy separate himself from the baby. It literally brings me to tears. Parenting is so hard. It is about holding on and letting go. It is about being "mean" when you want to be a big old softie. It is about doing the best you can and never knowing if it is right.
My favorite bit of parenting advice is, "This too, shall pass". When things are tough, I try not to take it too seriously, because this too shall pass. When things are great, and snuggly and wonderful, I try to take it all in, because this too, shall pass.
For now my little boy is still full of snuggles and "I love you's" and "Aren't you the sweetest mommy?". Quinn thinks all moms love their little boys as much as I love him and if you say stupid he will tell you it is a naughty word.
Tomorrow, I am sure, will be full of better choices.
Want FREE printables and more. Join my newsletter!
Subscribe to get our latest content by email.