The credenza we inherited (more on that here) is growing on me. At first I was so sure I needed to paint it, to change it. This might happen, but I am surprised what adding a few baskets and a lamp has done to the overall look.
We still plan to change the hardware, but it turns out the hardware is an odd size and kind of hard to find. We are throwing around the idea of spray painting the existing hardware.
This lamp is one my husband has loved for a long time. We have seen this style at some high price points. When Target had it on sale I felt like I had to snatch it up.
Oh, I almost forgot this quick trick. We picked up a kitchen sink strainer and hung it on the wall under the credenza. Then we stuffed our power strip and cords in there to keep them out of sight.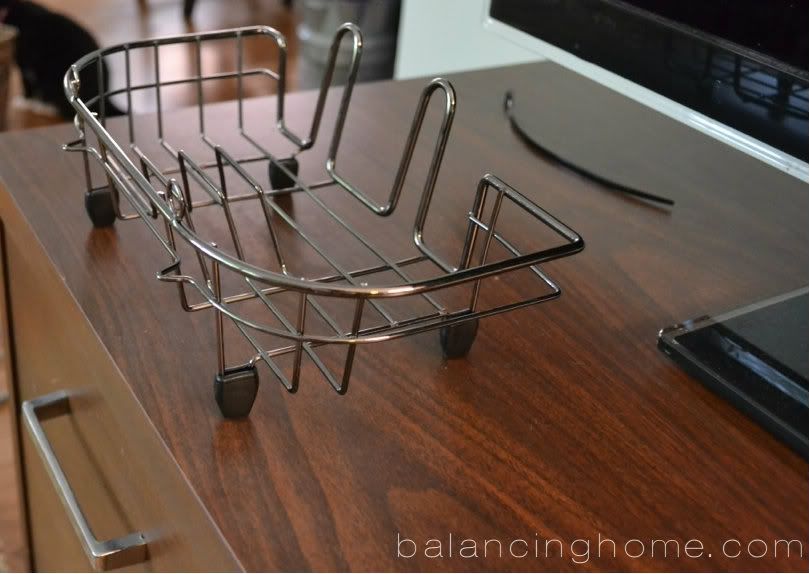 So what do you think? Is it growing on you? There might be something to be said for living with something for a bit before jumping into a project.
CLICK HERE TO SEE WHERE I PARTY AT!
Want FREE printables and more. Join my newsletter!
Subscribe to get our latest content by email.