The little guy is turning 3!! I can't believe it. Good bye toddler, hello little boy. He has requested a Bucky Badger party. I have started to get the party decorations ready. For those of you who don't know Bucky Badger is the University of Wisconsin-Madison's mascot (and mine and the hubs Alma Mater or Alma Mama as Quinn says). The school colors are red and white, hence the red and white wreath.
Pinterest might be the most expensive free thing. I was browsing Pinterest and saw a balloon wreath from Our Best Bites. This is where it would have helped to have read the directions. I rocked out this wreath and hated it.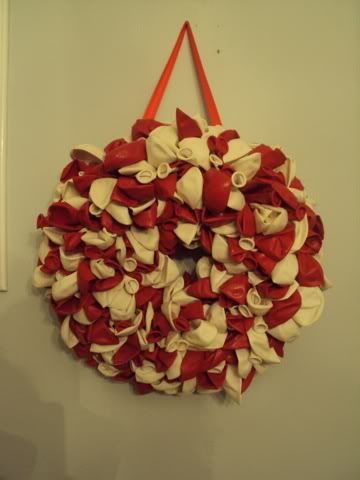 Notice anything wrong here? Umm…like where is the middle? Learn from my mistakes people. This is what the wreath looked like pre-balloons.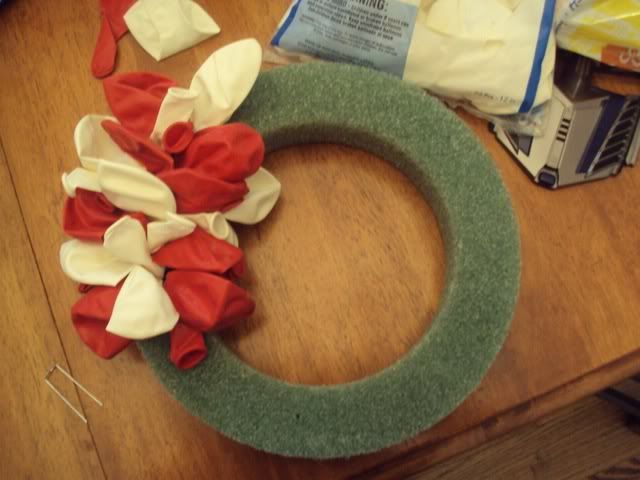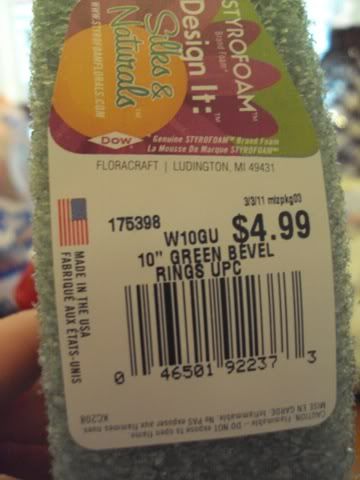 At 10 inches this wreath was too small. The balloons filled it out so much that there was no middle left. This shape wreath also required a lot of balloons along the inside, which filled it in even more. Bye-bye middle. I tried living with it, but it just wasn't working for me. I decided to pick up a bigger wreath in a different shape to see if I could get a result that made me happy.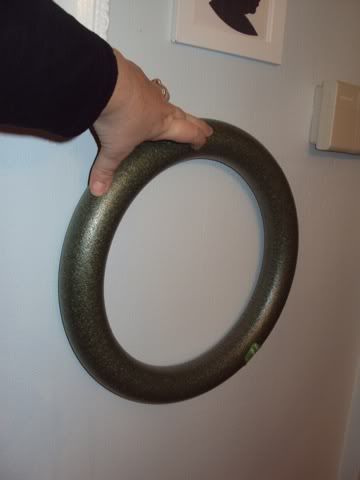 This new shape and larger size (14 inches) did the trick. Thankfully! Yes, I unpinned each balloon and re-pinned it. Like I said, learn from my mistakes. So now that we have established the wreath lets talk about some of the other supplies. Obviously, balloons, and lots of them. I used 12 inch round balloons. I picked mine up from a party store, but if you plan ahead (which I never do) you could order a ton from Oriental Trading Company for dirt cheap. This wreath took about 3 packs of 72, maybe four. Sorry, I lost track. I have some other balloon projects in the works as well.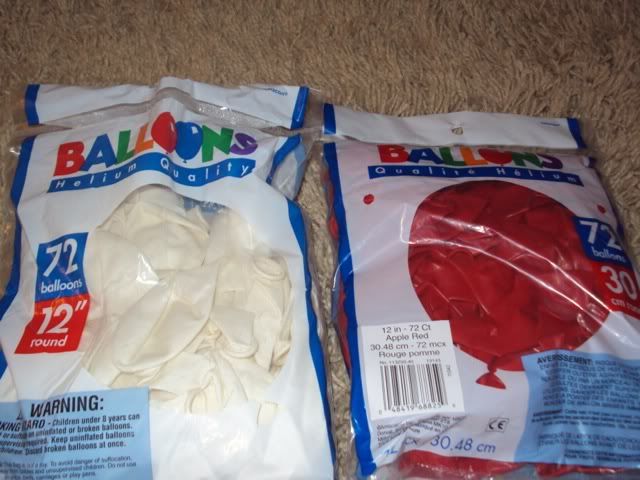 You will also need floral pins. They look similar to a bobby pin and are pretty cheap. You can find them in the floral department of your local craft store.
How to Pin a Balloon
Lastly, you will need a ribbon to hang the wreath. I used some I already had. Now that you have your supplies it is time to get pinning. This is really quite simple and can be done while watching T.V. Before I covered the entire wreath I tied my ribbon on to my wreath.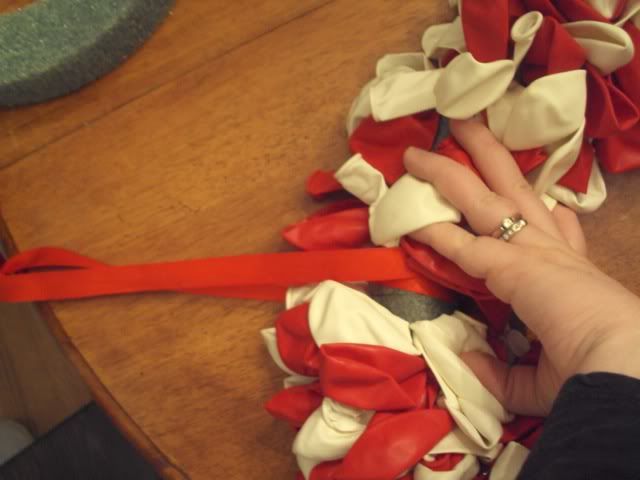 Then I just finished pinning the balloons and they hid the ribbon pretty well. In the end I was left with this festive number.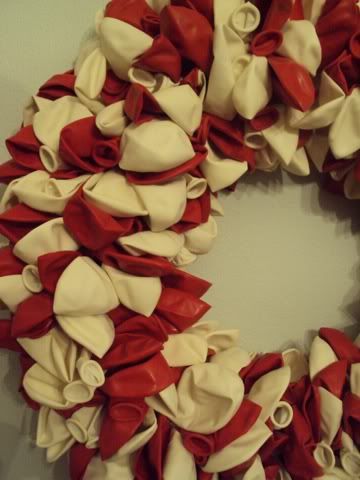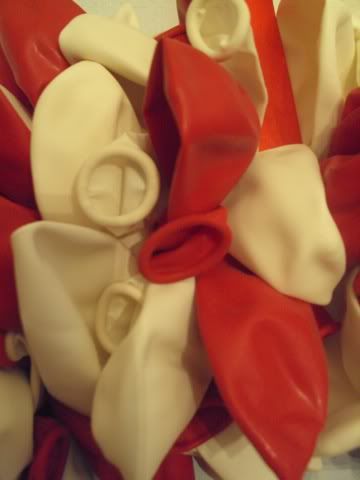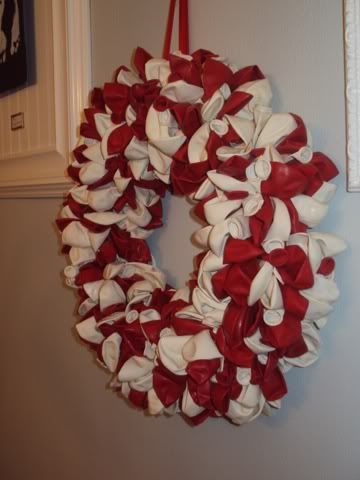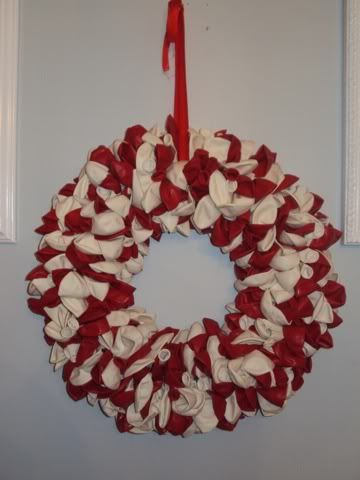 So there you have it. I am in love with my balloon wreath and I am so glad that I re-pinned. I wish I would have bothered to do a little more research before I started. Next time! I also discovered balloons were more expensive than I thought. To be honest this project ended up being a lot more expensive than I ever thought. As I started to think about it I realized that red and white can work for Valentines day, Christmas, Fourth of July and hopefully I can work it into some other parties along the way. Then I didn't feel so bad about spending the money, since it wasn't a one shot deal. Any of you ever jump into a project and wish you would have done more homework?
CLICK HERE TO SEE WHERE I PARTY AT!
Want FREE printables and more. Join my newsletter!
Subscribe to get our latest content by email.