We always envisioned a shelf on the gallery wall. Because this is such a popular walk through we didn't want a table. They were too deep and none were long enough. Thus, the shelf idea was born. I wanted something rustic and reclaimed, but rustic, reclaimed wood can get pretty pricey. Instead we picked up a piece of wood from the hardware store for $6.00.
Gorgeous, right? We used a sample can of stain and some 2×4's scrap wood we had. My husband sanded the wood down, not to much, but a bit and stained it. Then he cut down the 2×4's threw in some 45 degree angles and constructed brackets.
Our dinging room wall went from this…
To this…
To this…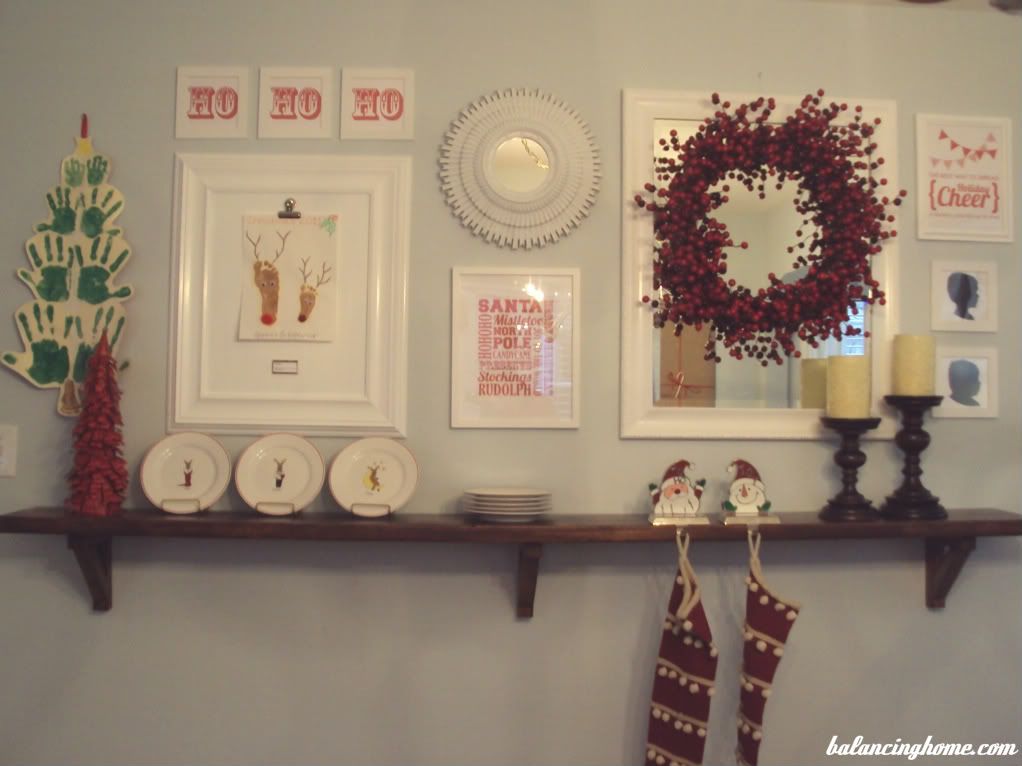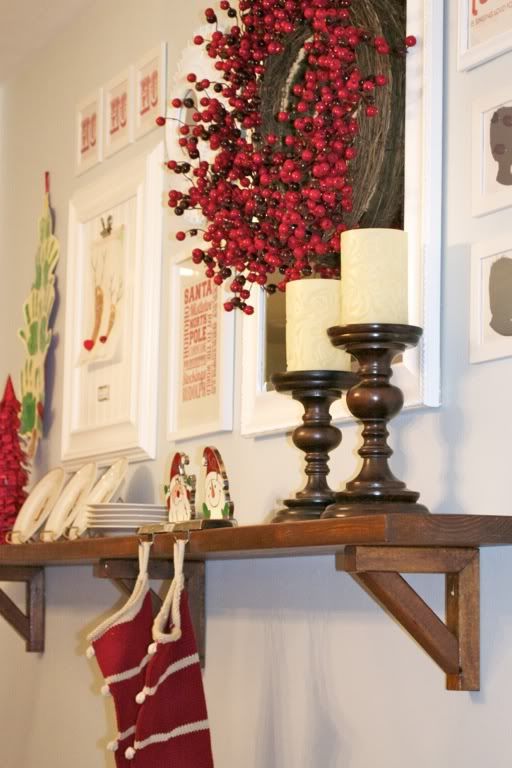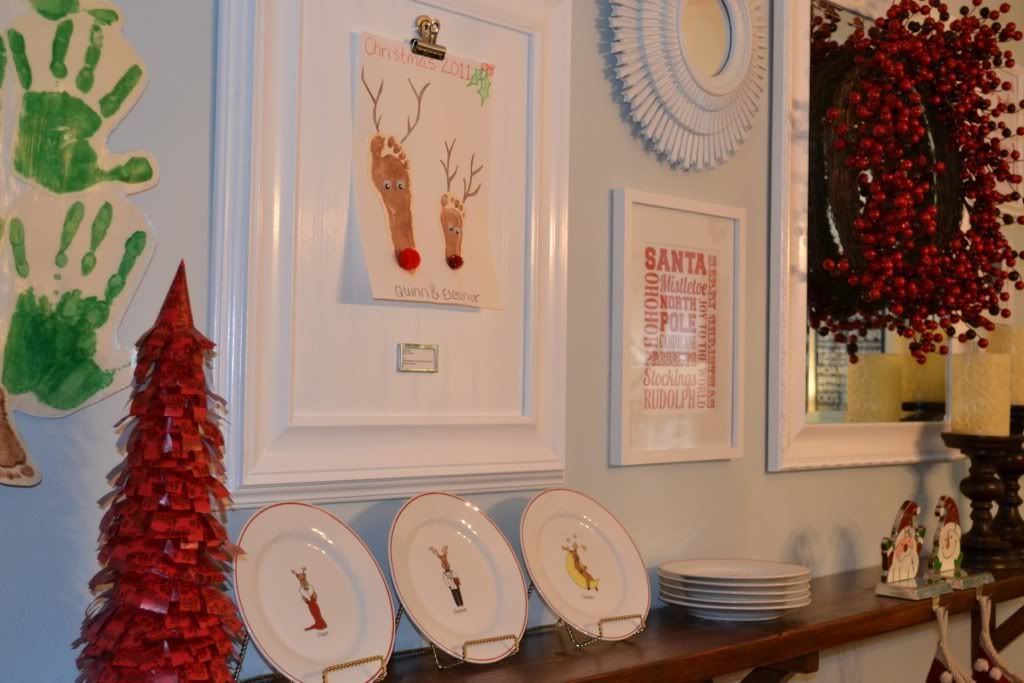 I feel like the shelf finishes off the wall. It is a fun little place to decorate too. I don't have a fireplace (boohoo) so this is kind of like my mantle. I couldn't be more pleased with how it turned out, especially considering it ran us right around ten dollars! WooHoo! Kind of fun seeing the transformations. Our dining room is turning into a moment instead of just a space to walk through and I am loving it.
Since this post the advent calendar finally got its permanent home.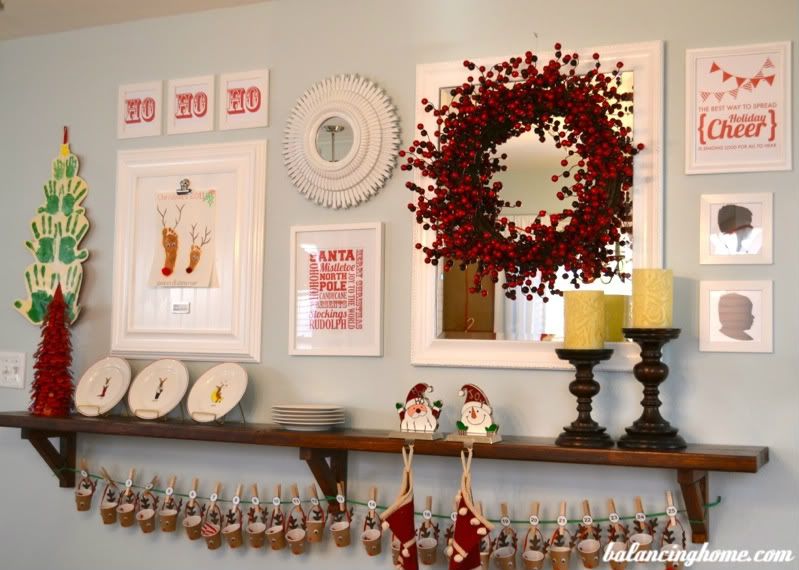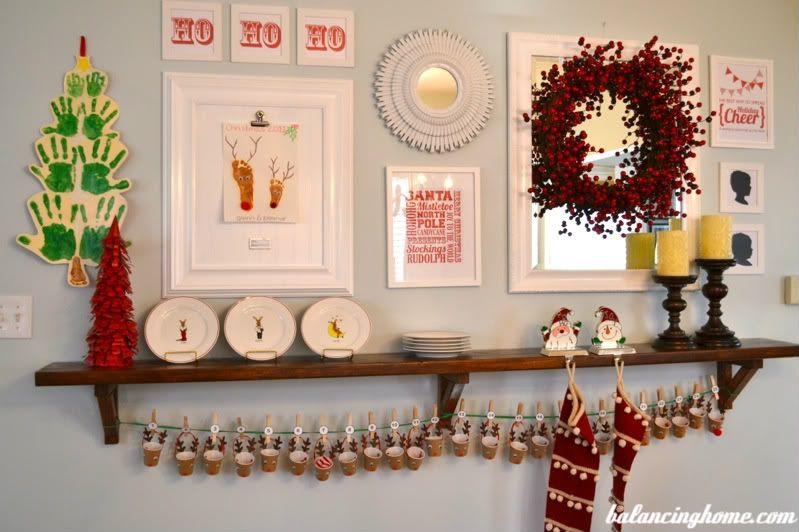 CLICK HERE TO SEE WHERE I PARTY AT!
Want FREE printables and more. Join my newsletter!
Subscribe to get our latest content by email.