I am doing my very first (handmade) ornament exchange this year. Miss Ann Marie over at White House, Black Shutters (No, she doesn't sell shutters) is running it. I signed up not really knowing what I was going to do. My ornament kind of evolved if you will. I am so in love and will never be throwing away a light bulb again!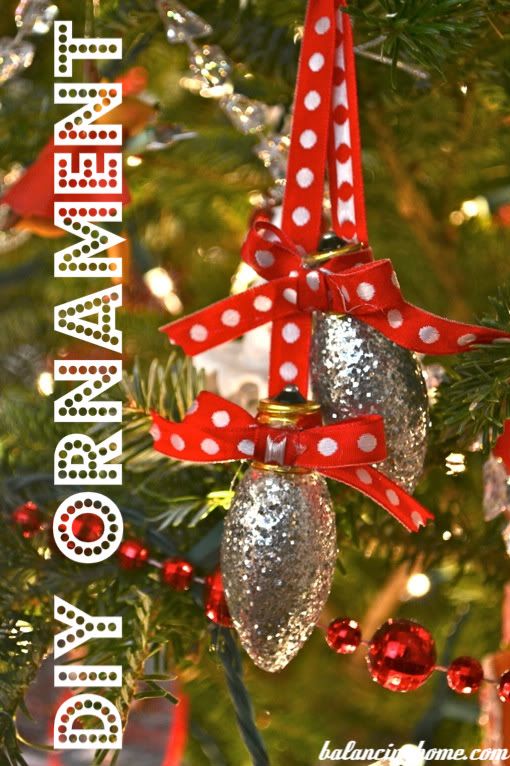 So here is the 411 on how to make these bad boys. Any old burned out light bulb can be turned into an ornament. Modge Podge, glitter and a bit of ribbon is all it takes.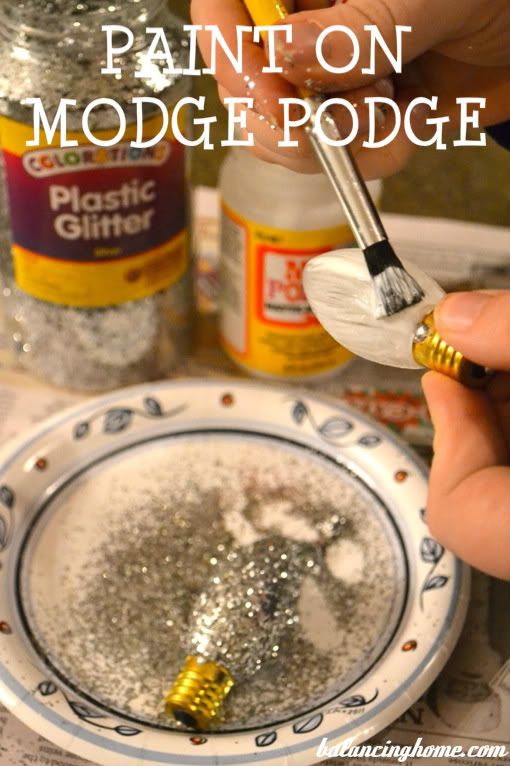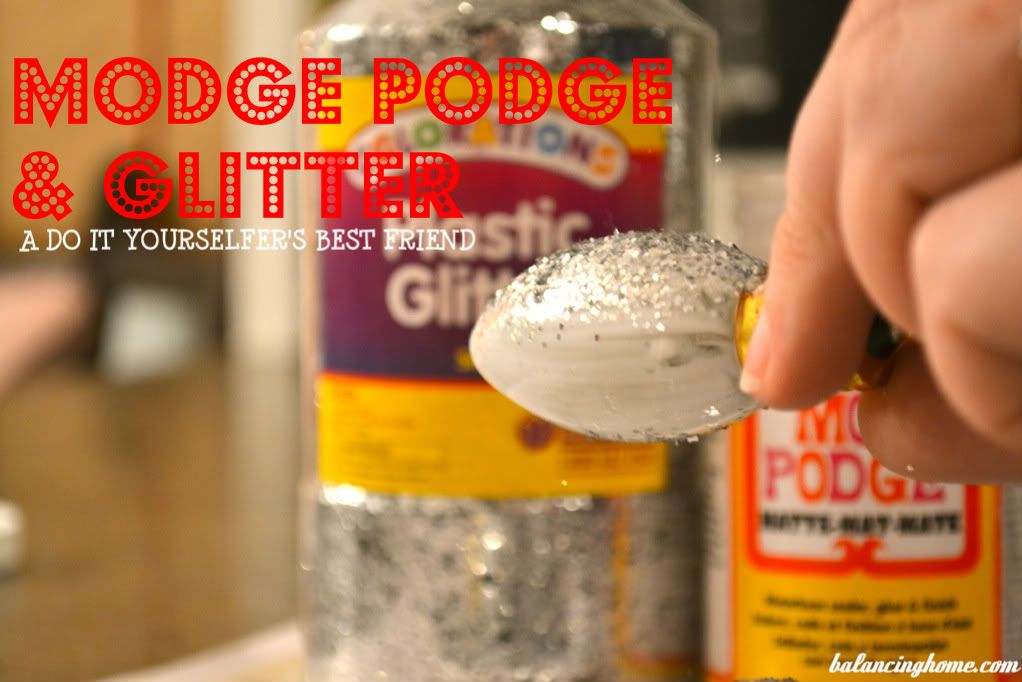 So here are the details. Besides the obvious Modge Podge and glitter I also sprayed this down with a spray paint clear sealer. I thought it might help solidify the glitter and keep it from flaking off. It does help, but glitter will be glitter and there is no containing this sparkly wonder. 
Next, I want to break down the ribbon. Did not take pictures of this process. I was fussing with a hot glue gun and ribbon while Eleanor was waiting for her food (me) and the hubs was keeping her happy. Basically, there are three pieces of ribbon. One to connect the two light bulbs and one to tie around each bulb's base. I hot glued the ribbon to one light bulb. Tied my knot at top and then figured out how long I wanted the other side to hang before cutting it. Then I hot glued the other side to the base.
To tie the bow I put a dab of hot glue on the back to keep it in place. Then I just wrapped the ribbon around, and tied a bow using the good old two bunny ear method. Bows seem to come out prettier that way. Since I like to make things up as I go I stuffed some hot glue in the bow too to help it hold. Oh my! Aren't the sparkly gorgeousness? Can't wait to see what ornaments are coming my way! These would look lovely tied a top a present too. What an affordable option for teachers, neighbors and all the extra someones that creep on our holiday list. Nothing wrong with being thrifty, especially when it is made with love.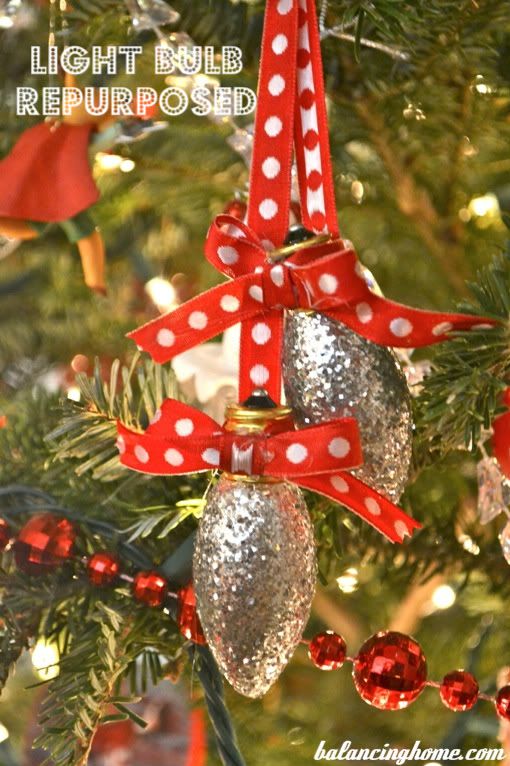 Any of you DIY'ing some ornaments this holiday season? Any fellow ornament exchange members? I'm really liking this whole ornament-swap-wonder-what-the-other-person-made-me-thing. I think I found me a new holiday tradition! 
Our can light burned out so it got a facelift too. Check out another version of the light bulb ornament here
CLICK HERE TO SEE WHERE I PARTY AT!
Want FREE printables and more. Join my newsletter!
Subscribe to get our latest content by email.