I bought a package of those clear marble rocks when they were on sale at Michael's for $1 a while back now. All along I intended on making magnets, it just took me until now to get around to it. I am going to show you how I made them. There might be a better way or you might prefer to work with different adhesives, but this is how I rocked them.
These magnets are so fun and simple. They would make a great Mother's day gift. You could even use photos to personalize them. I used a sheet of scrapbook paper along with the supplies below.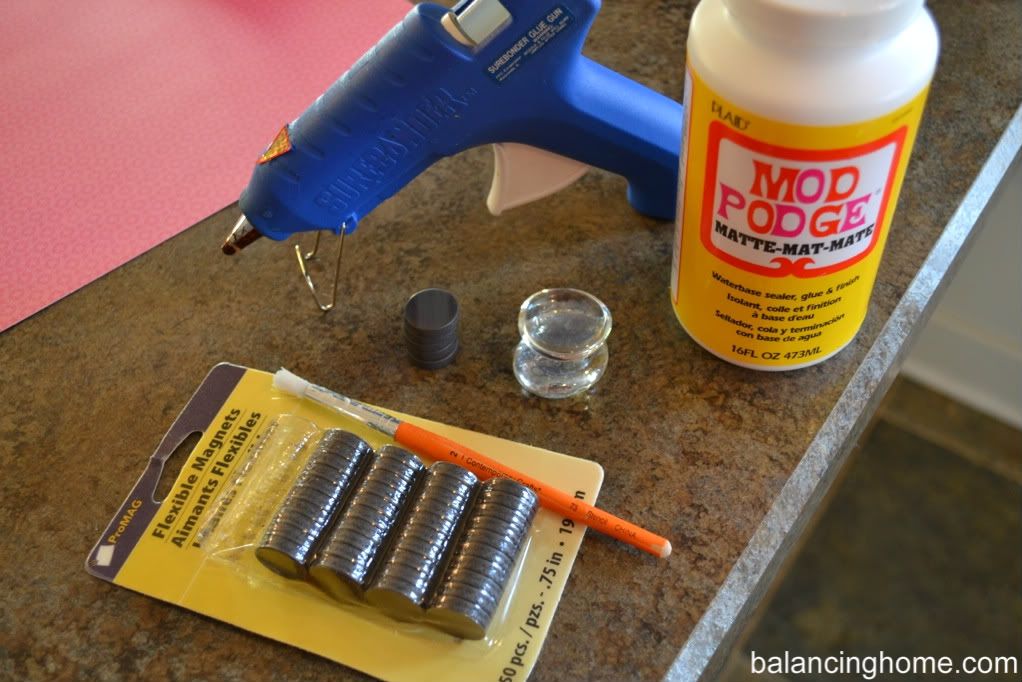 I held my clear, glass, flat marble (you can find them in the floral section of your local craft store) up to my paper and just trimmed around the rock. Nothing fancy. You technically could adhere it to the paper and the cut, too. Whatever works for you. I used Modge Podge to adhere the paper to the rock: Paper facing up to the bottom of the rock. For added durability, I did a coat of Modge Podge on the back of the paper too.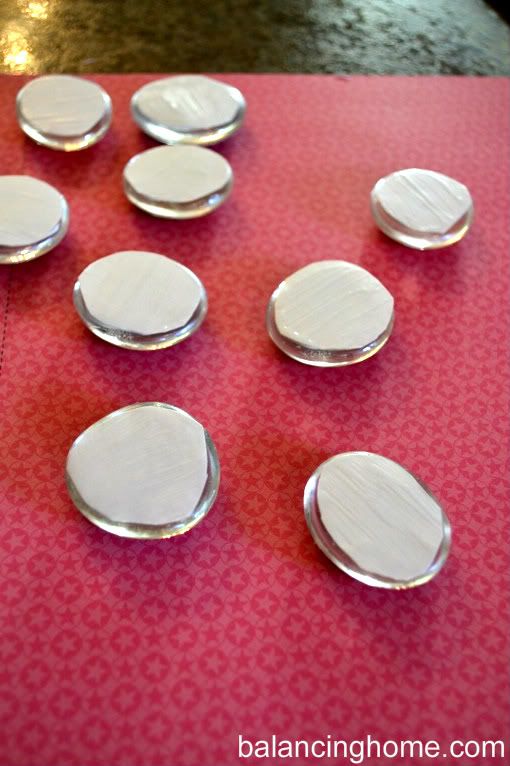 After they dried I used my trusty glue gun to adhere the magnet to the back. I am sure there are a number of adhesives you could use, so if you have a standby, go for it.
Let everything dry and set and you are set to go.
I had so much fun with these that I went a little magnet crazy. I will be back next week with a printable (check out more printables
here
) and two ways to incorporate some pretty popular crazes. After years of pizza delivery and free magnets, we finally have something pretty.
If you can cut and you can glue, you can make these. Little ones shouldn't handle a glue gun or hardcore adhesives (but I didn't have to tell you that). This would make a great tween/teen craft. Perfect for sleepovers or birthday parties.
CLICK HERE TO SEE WHERE I PARTY AT!
Want FREE printables and more. Join my newsletter!
Subscribe to get our latest content by email.