I don't want to get all mushy on you, but my baby is ONE! When it came time to decorate for her birthday I wanted something that tied into our theme, but something meaningful as well. We were doing an Elmo themed party (she has a thing for the furry red guy). I am going to give you the run down on how I made our Elmo photo garland, but know it can be adapted to fit all sorts of party ideas.
Materials Needed:
– Craft Foam (colors depend on what you are making)
– Pattern: The husband totally made eyeballs, nose, mouth and face to trace and cut out. Yup, that is right 13 Elmos, 26 eyeballs, 26 pupils, 13 noses, 13 mouth and 13 Elmo faces.
– Glue (I just used good old fashioned Elmer's school glue.)
– Clothespins
– Twine (or ribbon, or string, or yarn…)
– Zots (Optional, you could just use glue.)
– Paper labels (Optional: If you want to label each pin 1 month, 2 month, etc.)
Next cut out your foam shapes and assemble using glue. In this case that meant putting Elmo together. This is the kind of thing I did on the living room floor while watching T.V. with the helps of the husband.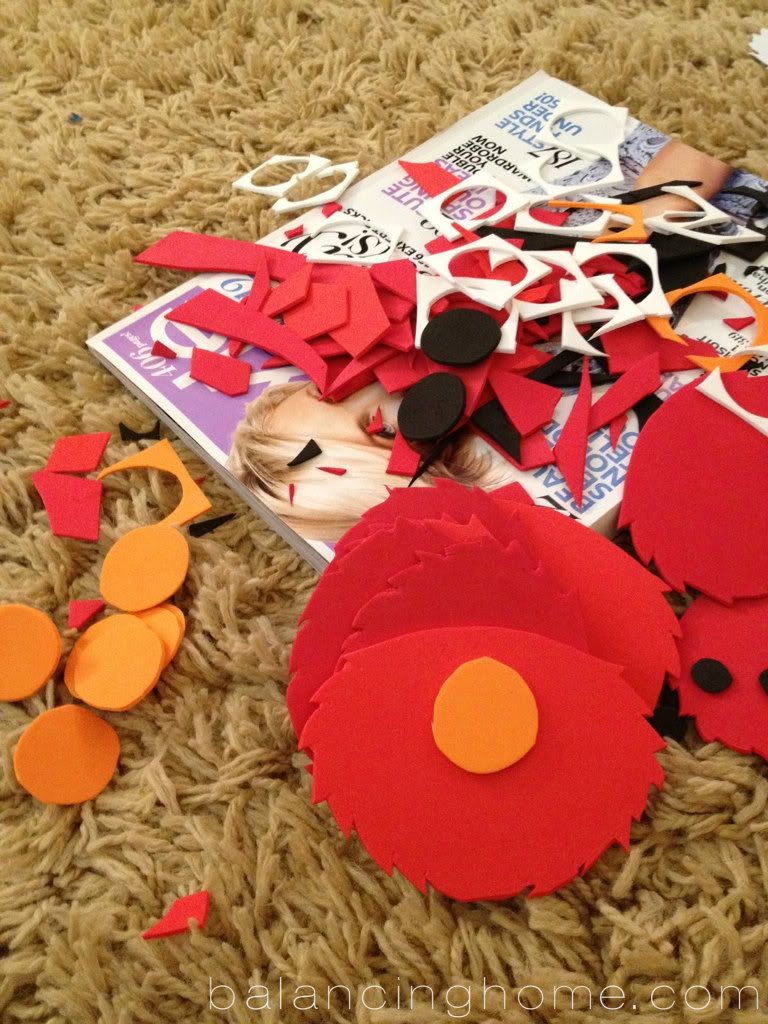 Next up, you need to attach your Elmo heads to your clothes pin. I stuck a Zot and attached the Elmo head. I did the same thing for attaching the numbers.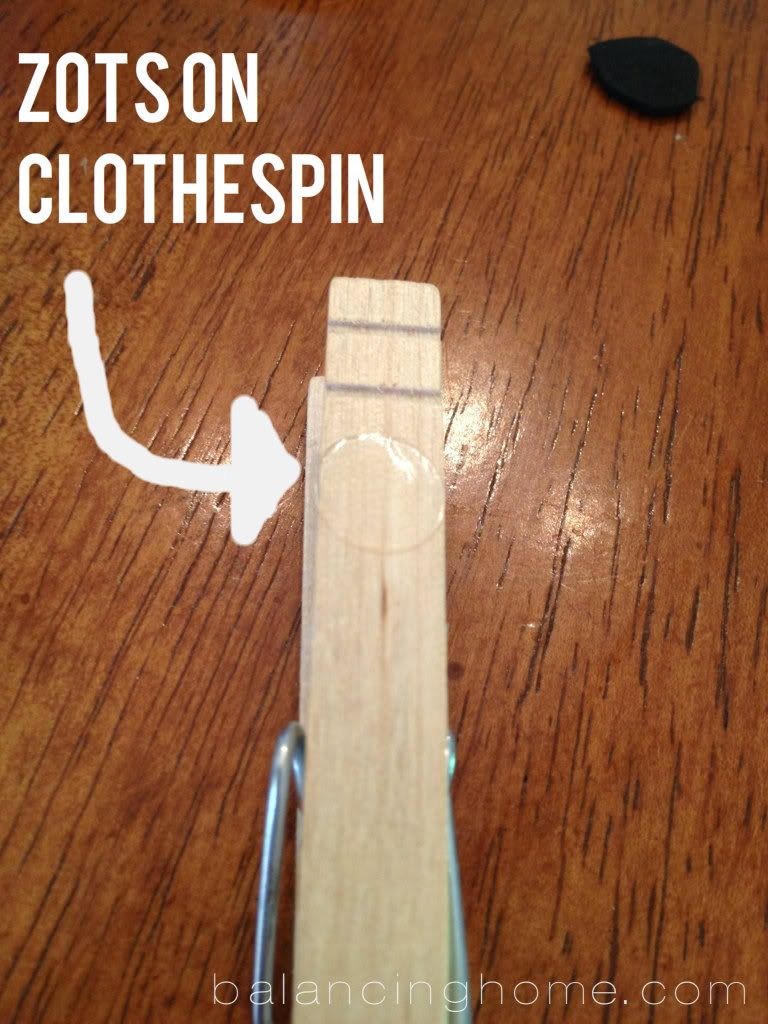 Then just clip your photos on your twine and enjoy!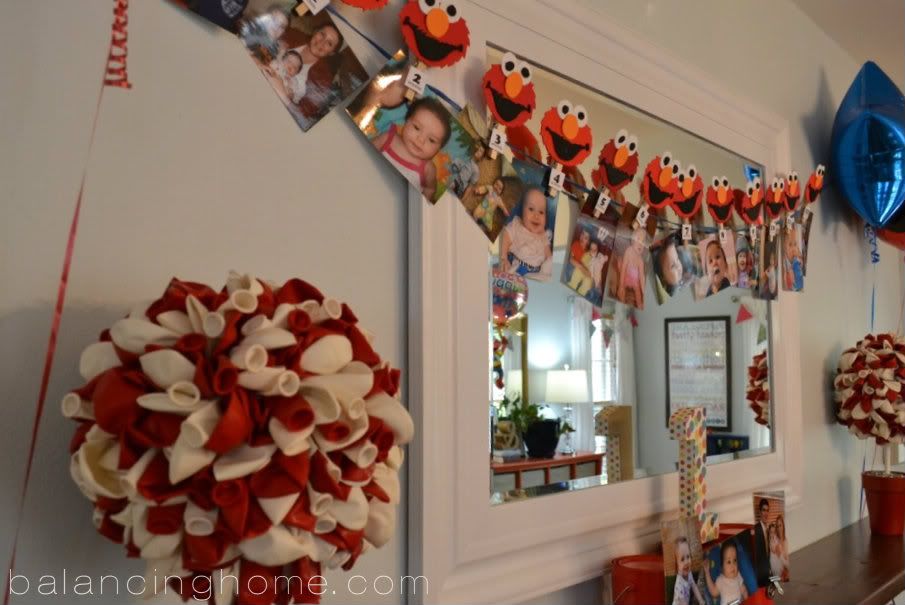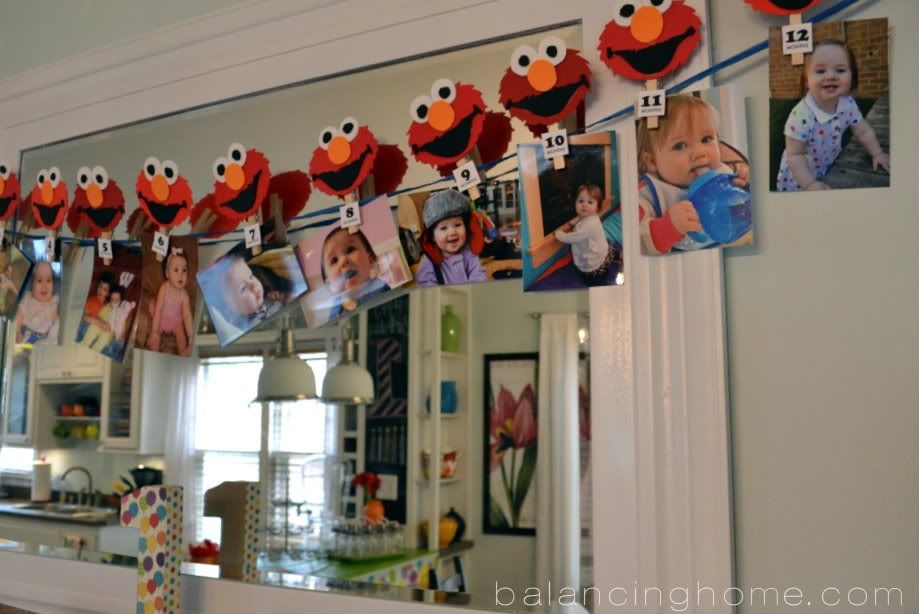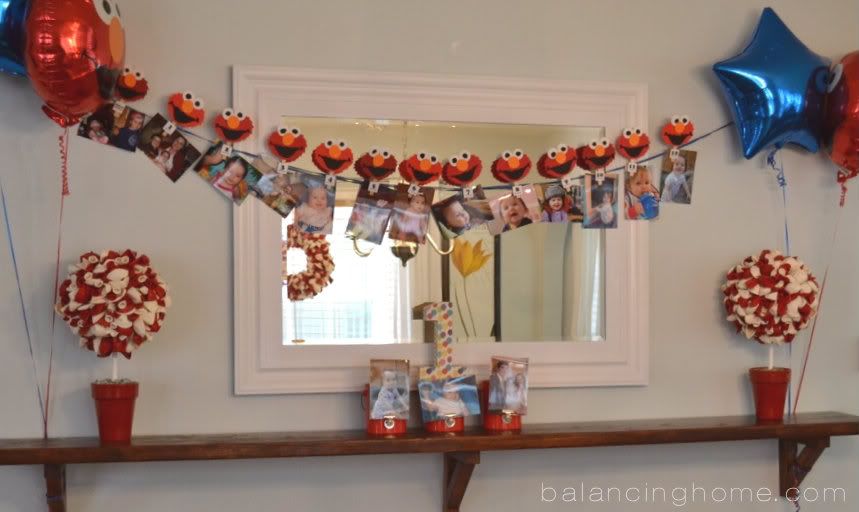 It is crazy to see how much my little girl has changed! We did one "hello world" pin and then one for each month, totaling 13 pins. The funny thing is when I see it all laid out, of course this is what she would look like. It sure was hard to imagine what she would look like today 12 months ago.
The Elmo photo garland is still up and made for some interesting conversation today. Quinn pointed at the darker red Elmo in the center and asked if he was a bad Elmo. He made Ross and I laugh so hard.
It has been so much fun to see my little girl grow and change and become the little tot she is today.
You can see how the balloon topiaries were made here.
CLICK HERE TO SEE WHERE I PARTY AT!
Want FREE printables and more. Join my newsletter!
Subscribe to get our latest content by email.