Yup, that is all it takes to entertain a three year old. We threw some dry kidney beans in a bin with a few scoopers, measuring cups and cups and Quinn loves it. Simple, affordable good old fashioned play time. Sometimes it is nice to get back to the basics. In a world where my kid could navigate an iPad by three I like to make sure he is still playing and imagining.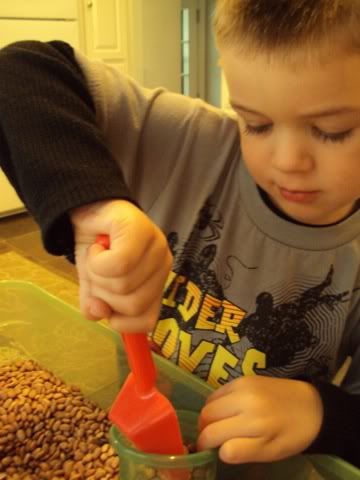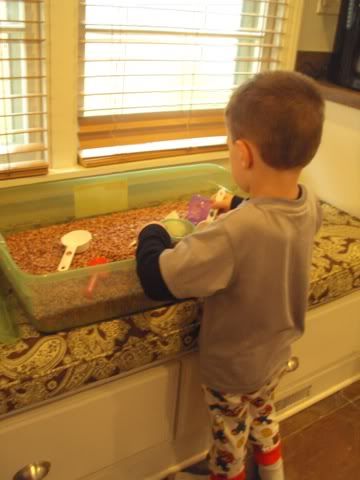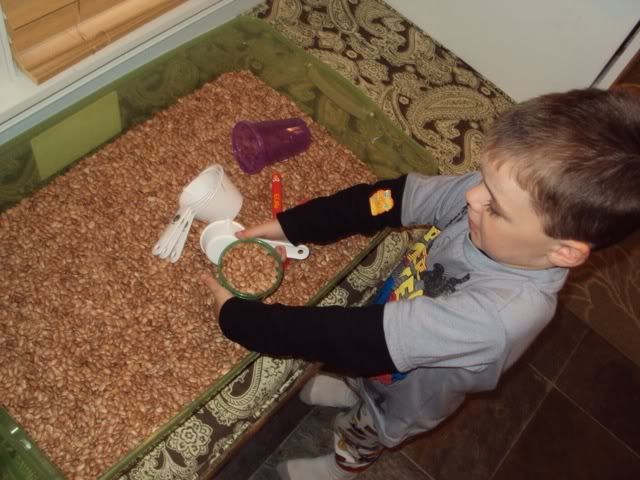 This last picture is of Quinn's flower. He has referred to it as his garden and the beach. He has buried treasure and he has just plain dug and scooped. Turns out good old fashioned fun is a hit around here. If you are looking for a way to keep the kids busy this winter I would recommend a bin and some dried beans. You can use dry rice too, but that is so hard to pick up and gets everywhere. How do you plan on keeping your kids busy this winter?
CLICK HERE TO SEE WHERE I PARTY AT!
Want FREE printables and more. Join my newsletter!
Subscribe to get our latest content by email.