The birthday girl the morning of.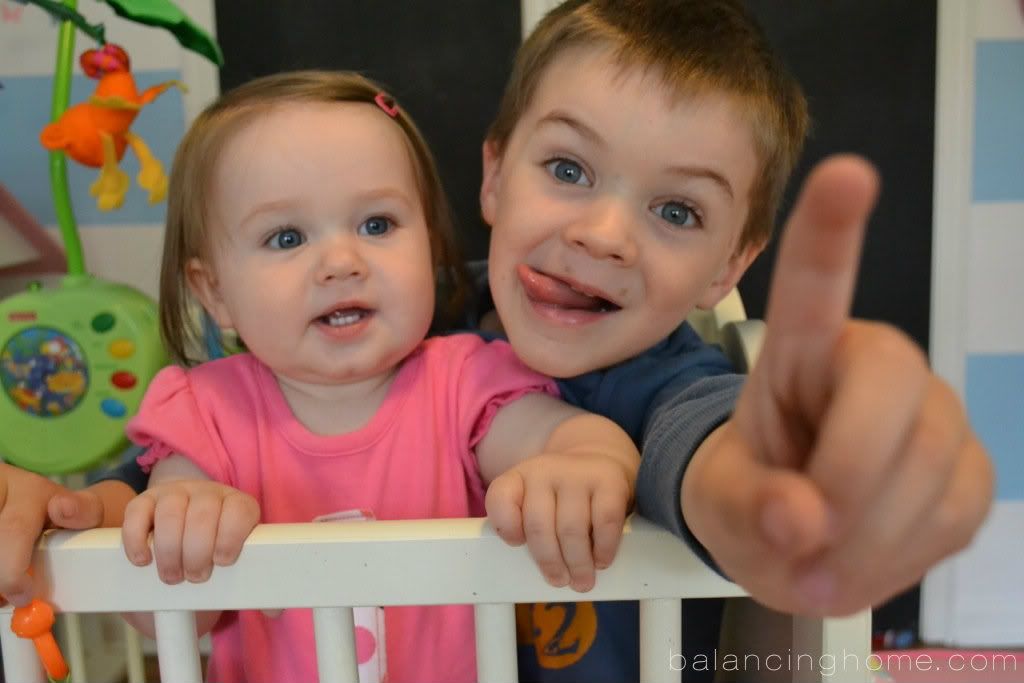 How old is Eleanor?
Party decorations and details.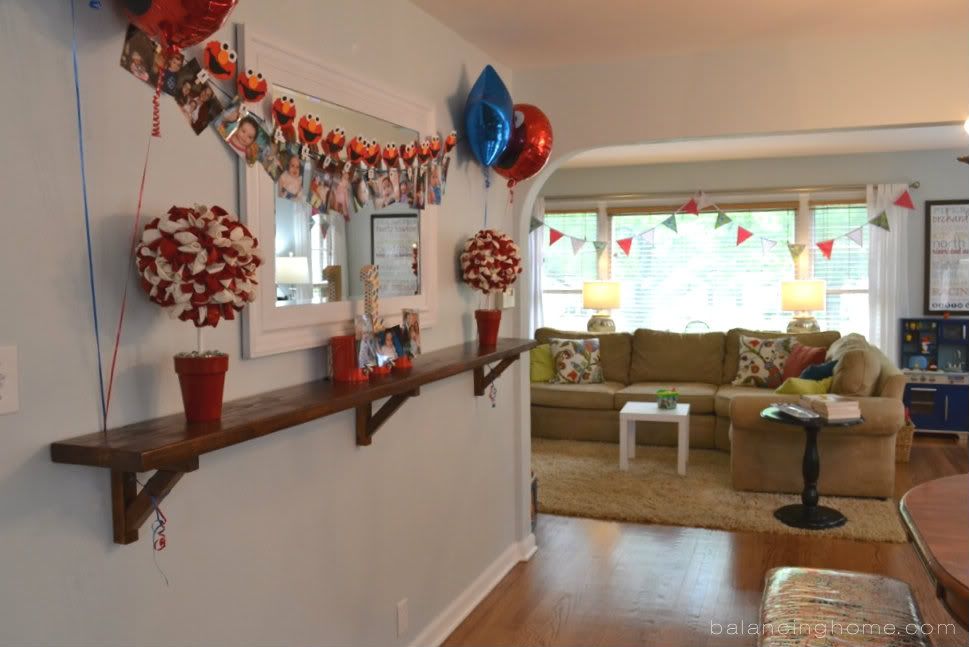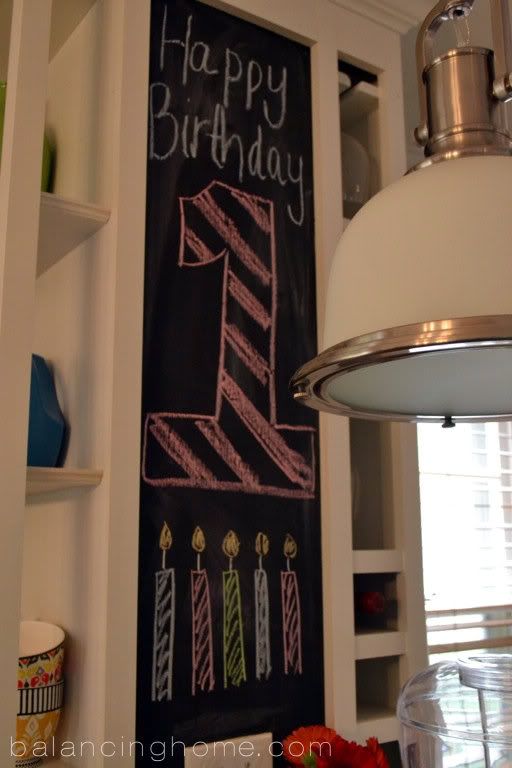 Opening presents and eating cake.
Credits.
The cupcakes were made by mother. The Elmo dress was made by my mother in law. You can find out about the Elmo photo garland here.
Mushy stuff.
It really was a wonderful day. I really like decorating and paying attention to details for a party. I know those things aren't needed, but I really like doing them. Plus, when you see your kid's face light up and you know they feel special it is worth it 100%. And yes, even at one, Eleanor lit up when she saw Elmo.
It really is unbelievable how quickly this year went by and how much has changed. At this point a year ago I was still in the hospital! We, as a family, are truly blessed.
CLICK HERE TO SEE WHERE I PARTY AT!
Want FREE printables and more. Join my newsletter!
Subscribe to get our latest content by email.