I cannot believe summer is almost over! I also cannot believe that I will not be going back to work (I'm a teacher) and am blessed enough to stay at home with my munchkins.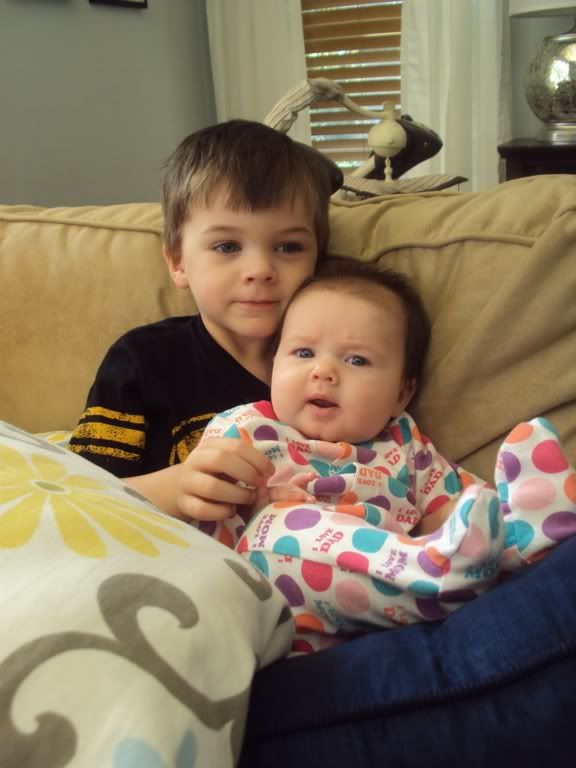 Seriously, could I be anymore blessed? (If only I had 10 matching baskets for my shelf…jk!). I happen to live in a pretty awesome community. It is where I was born and raised and after college chose to come back to to raise my own family. We are right on the shores of Lake Michigan and our beach was ranked as the 10th best beach for families in the country in Parents Magazine. We have a zoo with a kick butt playground (that I happen to have a zoo pass to). We did the zoo…a lot.
We cooled off in this fountain downtown a few times.
We played at the beach.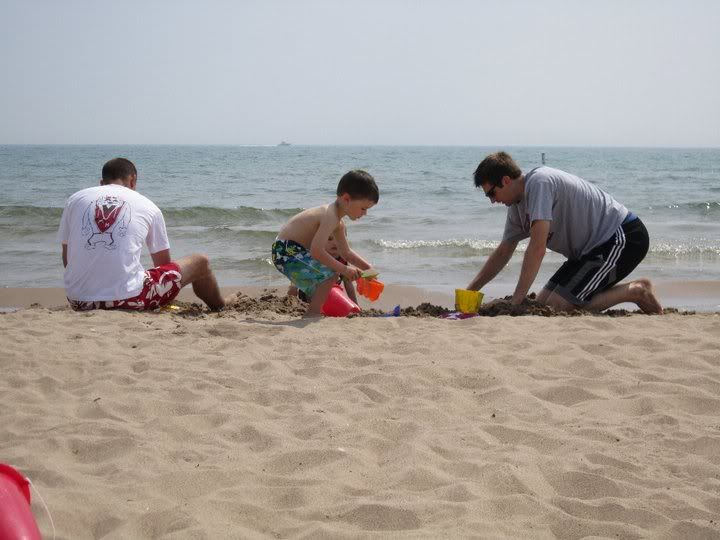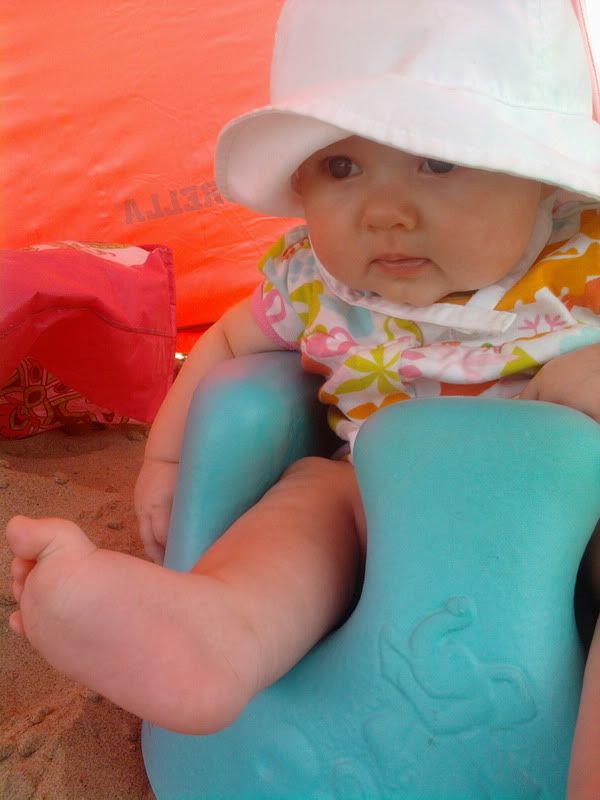 When it got super hot we headed in doors for Open Gym.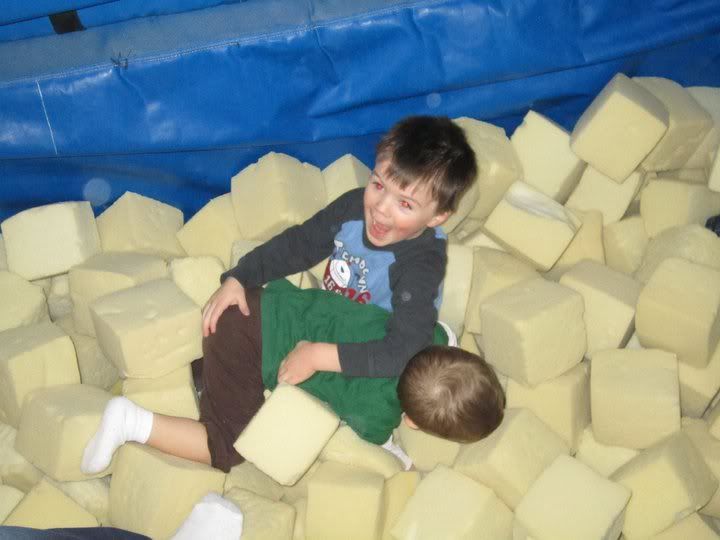 We also did story time at Barnes and Noble, Monkey Joes and took walks to the near-by park on a regular basis. Sometimes we didn't leave the house at all and we enjoyed our own backyard. The slip-n-slide, jungle gym, water table, and soccer ball/goal entertained us for hours. Sometimes on really hot, lazy days we just hung out in the house playing and chilling. I almost forgot Quinn's favorite toy…my pillows!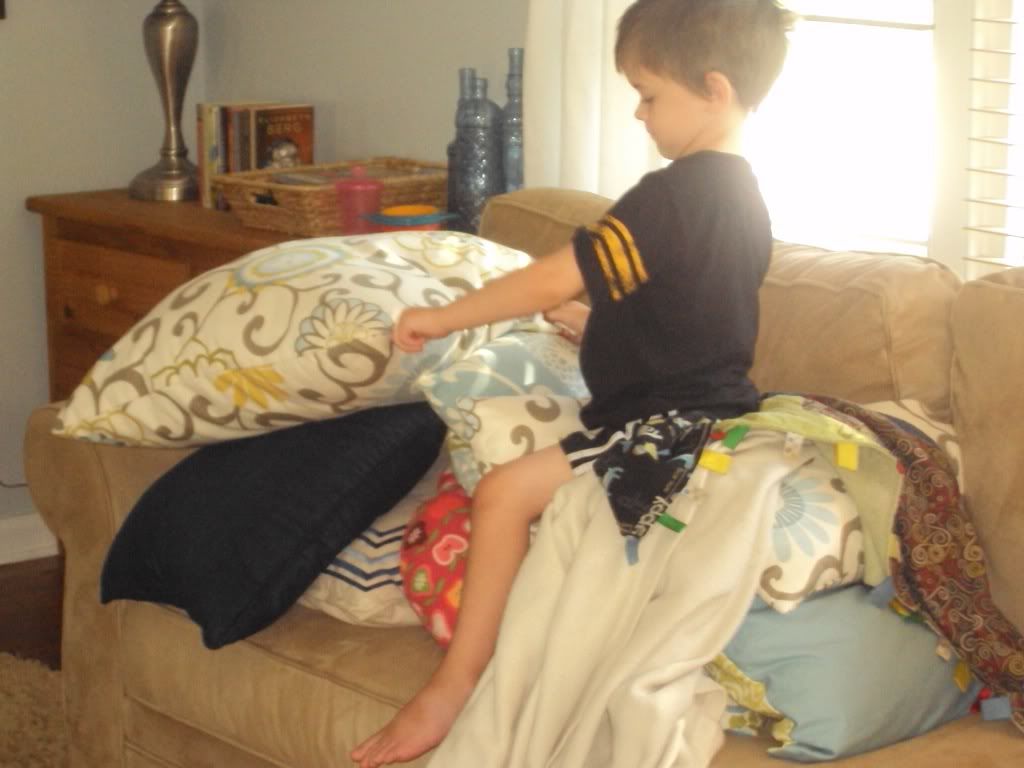 I believe in this case he was driving his motorcycle. He literally built something with them every day. Glad to know he will have something to entertain him with this winter (ahh…Wisconsin winters). So that is pretty much our summer wrap up. Had Eleanor, started a blog and kept busy on our adventures. A pretty eventful last couple months around here. How have you guys been spending your summer?
✕
Want FREE printables and more. Join my newsletter!
Subscribe to get our latest content by email.