I wanted to make a point of incorporating thankfulness this month, seeing as though it is November and all. This is no spend November so I had to rock what I had. Surprisingly, not a problem. The gist: everyday write down something you are thankful for. I wanted this to be a family thing and I wanted to make sure we didn't forget to do it so I set up a "Give Thanks" station right on the kitchen peninsula. All you need is some paper, a marker and a container and you are set.
I use to be into scrapbooking. Ironically, that was before having children. Children made it impossible to keep up. The photos were endless and the time was limited. I filled an entire scrapbook for Quinn and made it through his first Christmas. The kid was born in October! You should see how much didn't even make the cut! Needless to say I have quite a bit of scrapbooking supplies, paper included. This little pack I found in the craft closet was called Harvest. It was meant to be.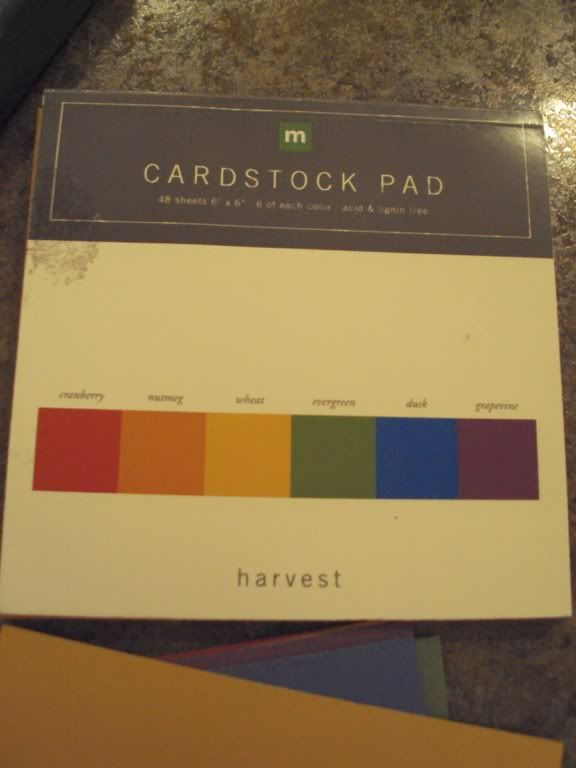 Since the paper was 6×6 I decided to cut two inch strips. Nothing fancy. I used my paper cutter to get the job done quickly, but good old fashioned scissors will do the trick.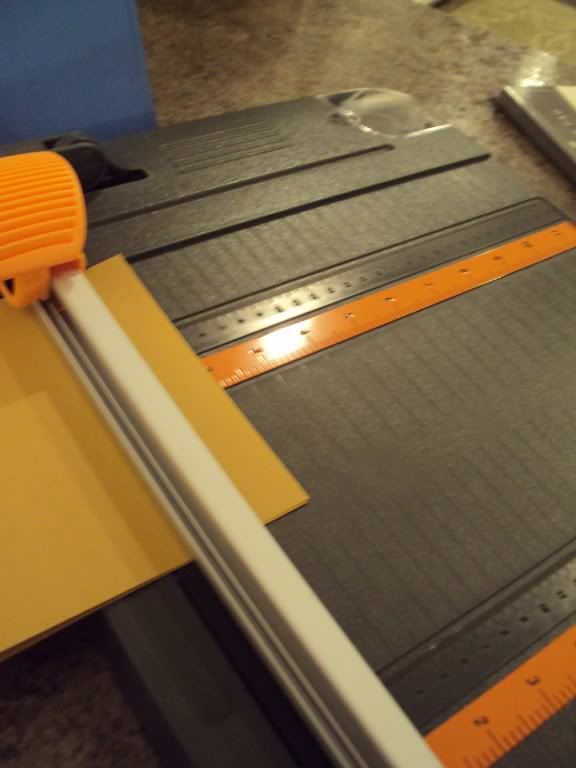 Now that you have a stack of beautiful paper you need a place to store it. I threw mine in a candle holder. The candle holder was a part of a set, but the other two got broken so it mostly just hangs out in random places and does random jobs. For Quinn's birthday it held candy and this month it is holding the paper for our giving thanks project. I threw a marker in there to make sure it was handy and to streamline the whole process.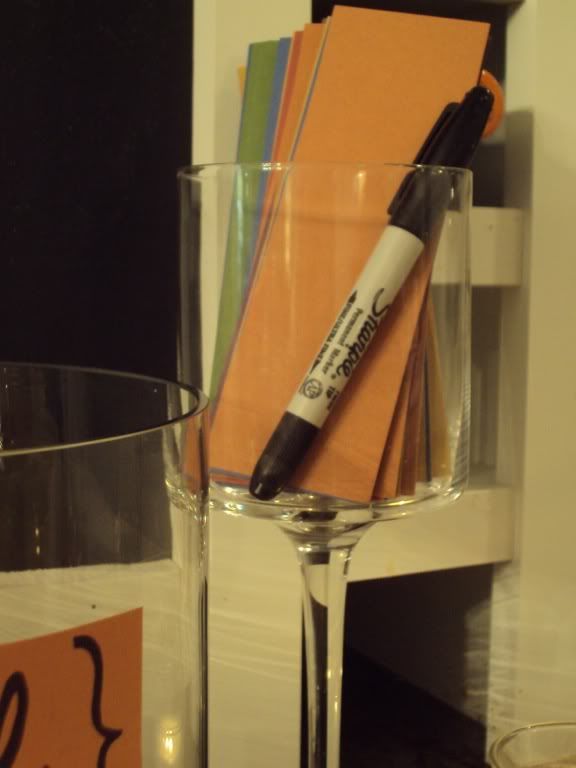 Twenty-four days times three people (Eleanor is a little young to participate) is actually quite a bit of paper so I knew I needed a decent size container to hold all our thanks. Who knows? Maybe we will throw in a few for Eleanor. Number one on her list would probably be boobs, considering it is her food supply. One of the hurricanes from the centerpieces at my sister's bridal shower fits the bill. I stole one of my 2×6 sheets of paper and wrote grateful on it and taped it to the hurricane. Like I said folks, nothing fancy. You really can all do this in your homes too! The finishing touch was writing "Give Thanks" on the chalkboard.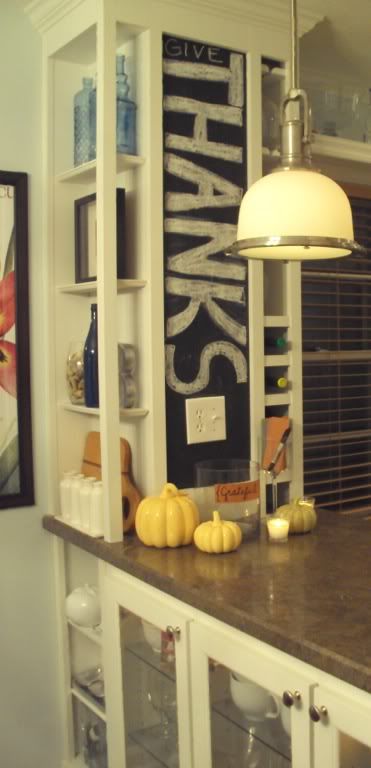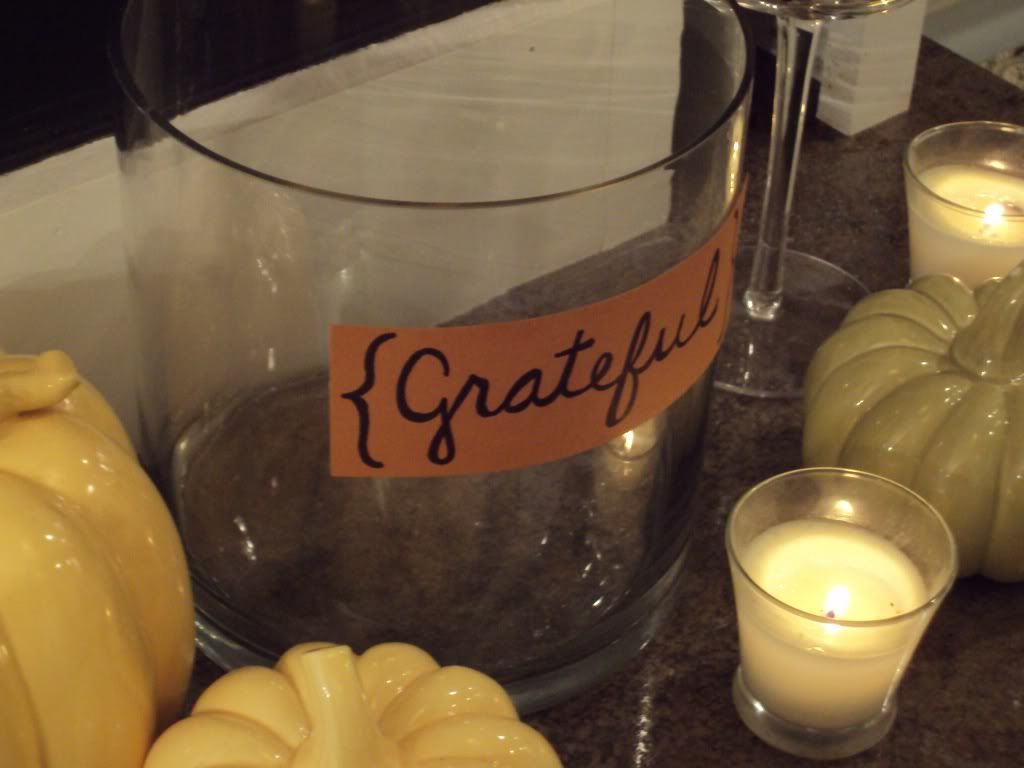 Look, we already started giving thanks! We decided to fold our paper in half and throw it in the hurricane without sharing. We're saving all our thanks up for Thanksgiving.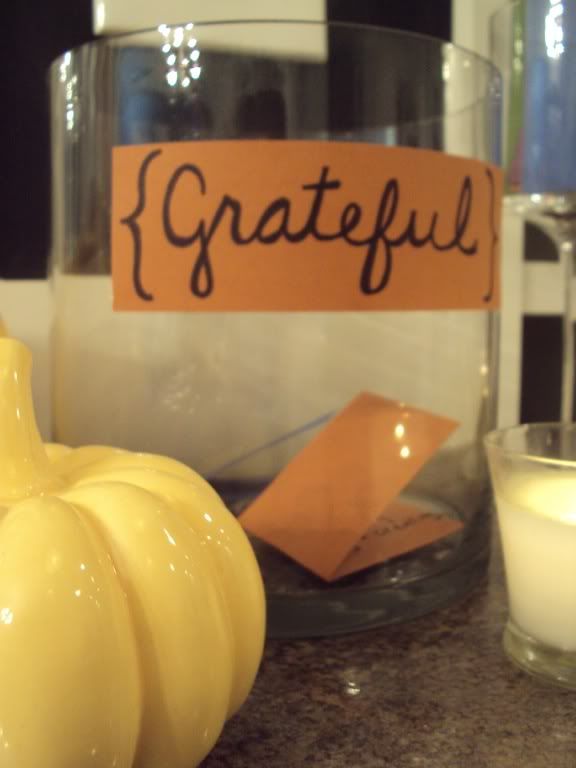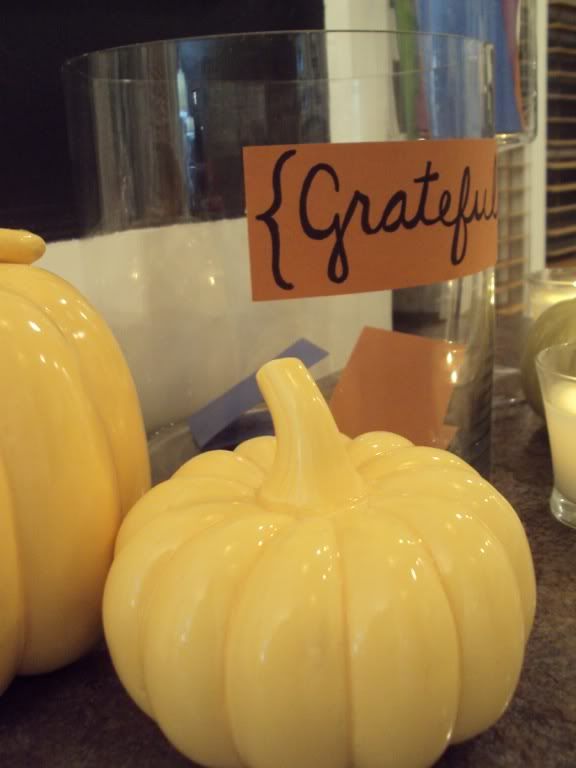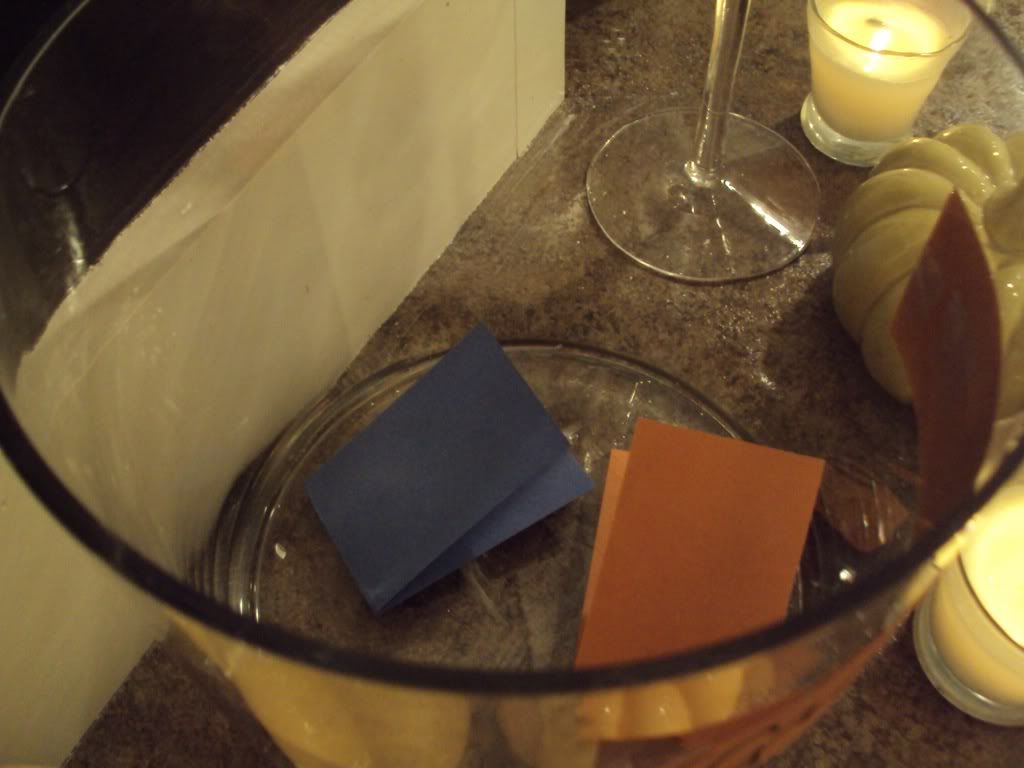 On Thanksgiving we will read them as a family. I think it will be fun to hear what we are all grateful for. I like that each day we are taking time out to give thanks and that we will be reminded of all we have to be grateful for on Thanksgiving day. I definitely plan on saving these. Don't worry, we will share a few with you as well.
A little side note: While I was busy whipping up our giving thanks station Quinn was busy getting artsy and crafty too with stamps and markers.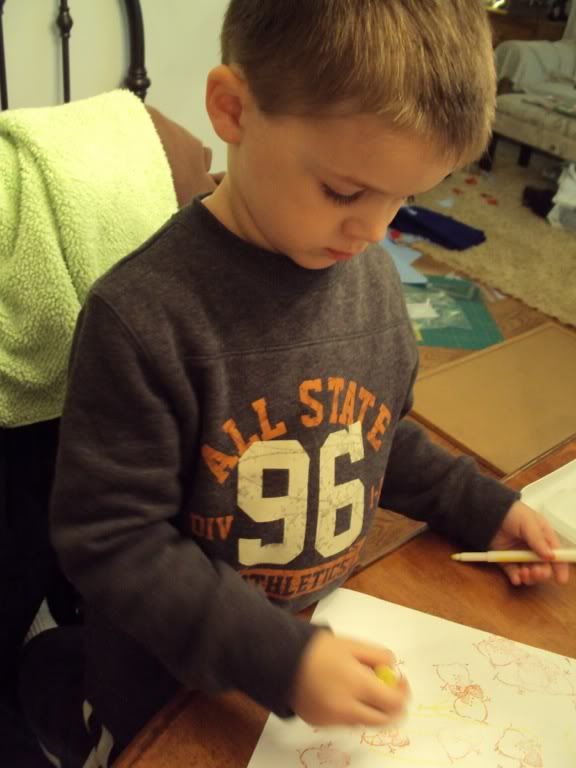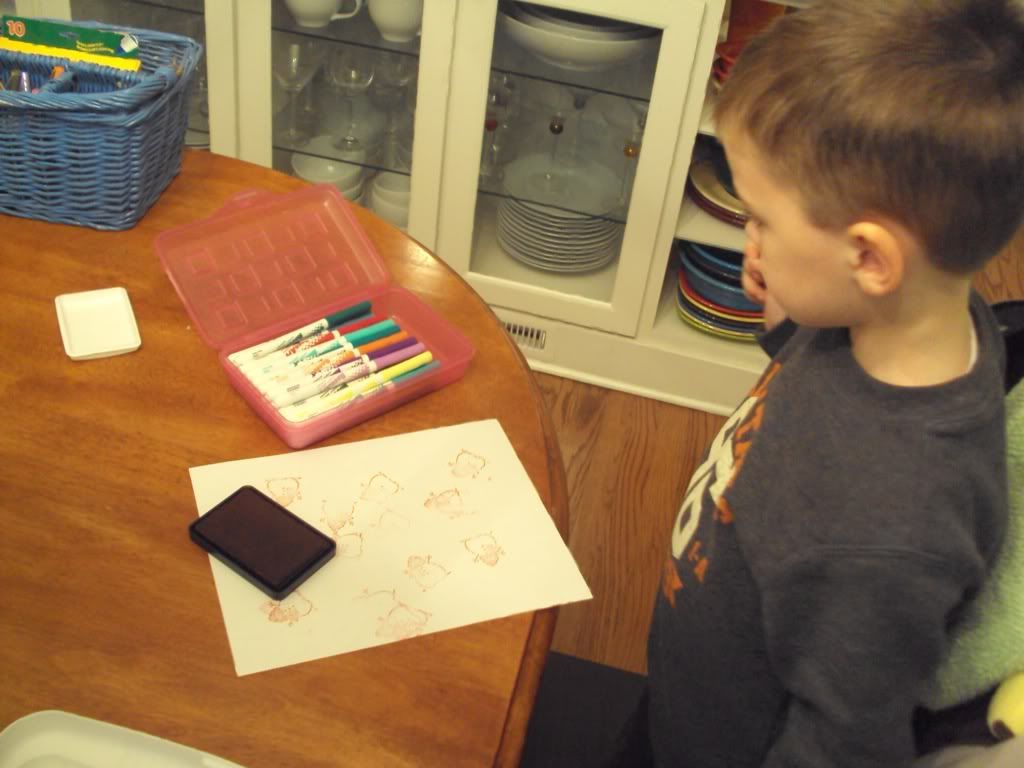 And E? Well she was going crazy in her jumper. So that is a little sneak peak at a Thanksgiving tradition we are going to be starting around here. How much are the kids going to love it when they are teenagers? Right! What kind of Thanksgiving traditions do you have? Anyone else taking time out to give thanks?
Want FREE printables and more. Join my newsletter!
Subscribe to get our latest content by email.