As I write this everyone is snuggled in bed and there are exactly 17 minutes left of my daughters three month birthday. What has me feeling so guilty? There is no baby book, no photo album, no calendars of firsts or milestones. This is why, my friends, there will be a blog post. After all, it is called Balancing Home.
My little Eleanor has the sweetest demeanor. She loves to babble (loudly), and talks a lot. I think she might be like her brother (and her mother). She is what they call an easy baby. She even puts herself to sleep (how did I get a baby like that!).
She blended into our family seamlessly, which is probably why it rarely occurs to me to write anything down. It is like she has always been here. I worried how Quinn would do and would I love another as much. Quinn doesn't seem to realize anything changed (other than he doesn't have to go to daycare) and I have a heart big enough for them both.
Eleanor turns to her side and seems so close to rolling over. She somehow manages to end up facing a different direction in her crib. My little chubbers is practically busting out of her six month clothes. Eleanor is the kind of girl who can just chill.
She had discovered that by pumping her leg she can bounce her own bouncy chair (smarty pants). She has a laugh that will make you smile and cry at the same time. Regardless of your mood one look at her and life is okay. She has a blanket she loves to snuggle and manages to manipulate quite well (great dexterity). She also takes a nuk (Quinn didn't), but doesn't seem overly dependent on it.
I am madly in love with her and now I can go to bed feeling a little less guilty.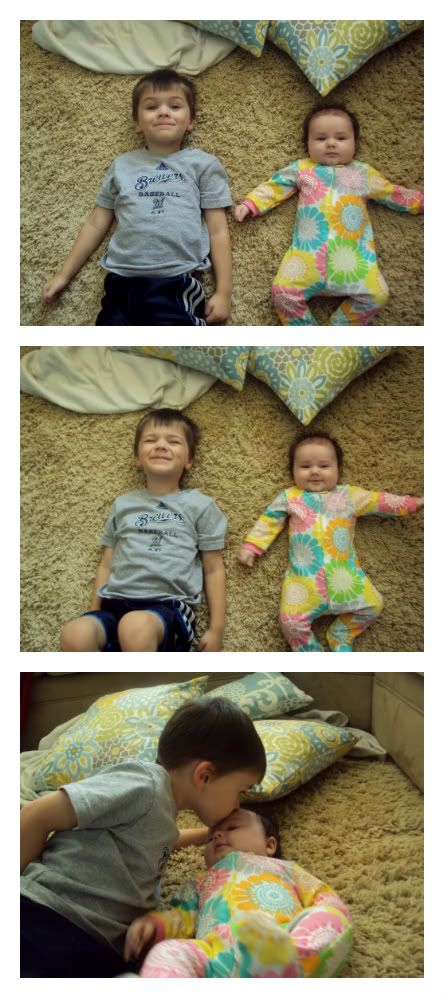 Want FREE printables and more. Join my newsletter!
Subscribe to get our latest content by email.