Yesterday was my little guy's birthday. The big three! I can't believe how quickly the last three years has gone. I love birthdays and I love making my little guy feel special. Even if you are broke and can't throw a party or it is school day and you are super busy there are still ways to make your little ones feel special. For the cost of some streamers and a package of balloons (seriously, a couple of bucks) you can start their birthday off right.
While Quinn was asleep we blew up some balloons and hung some streamers.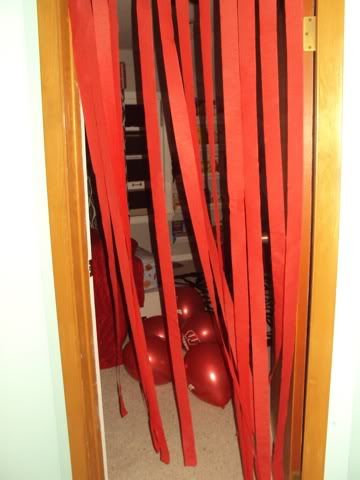 We put a present at the bottom of the stairs.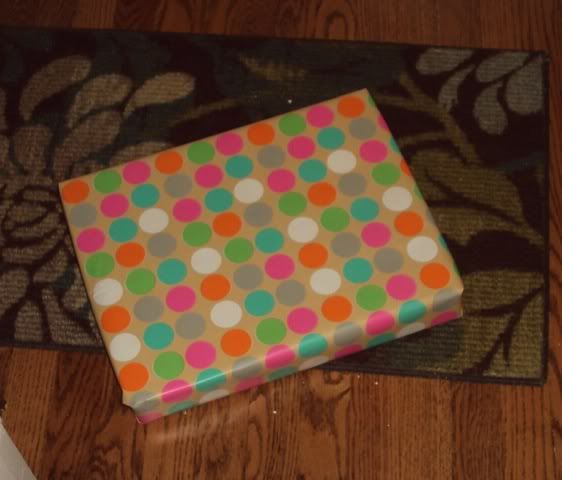 Let me tell you, this guy was geeked. When he woke up this morning we heard him yelling, "Mommy, mommy there are balloons in my room. How did they get there?" He was so excited he ran right past the present. We did get to the present, which was The Lion King. This birthday excitement had him running in place. I think he felt really special today.
We also marked this milestone with a quick photo shoot before bed. The hubs measured and weighed him and we put him in front of the chalkboard door for some photos.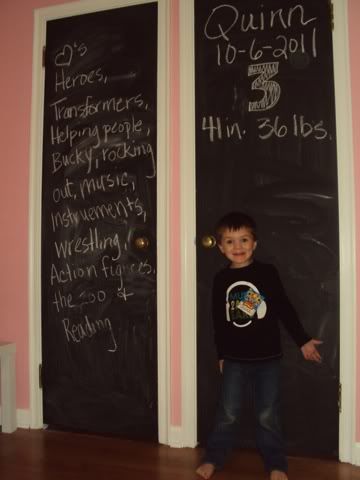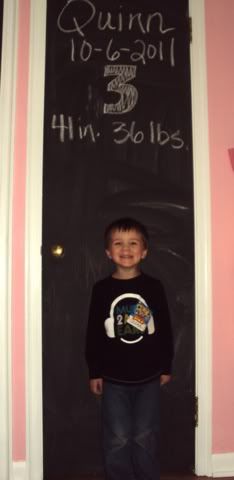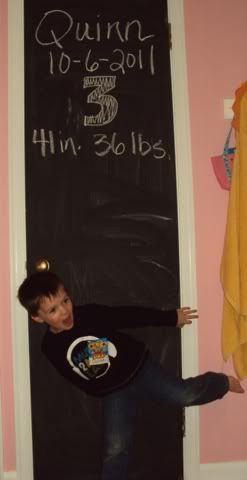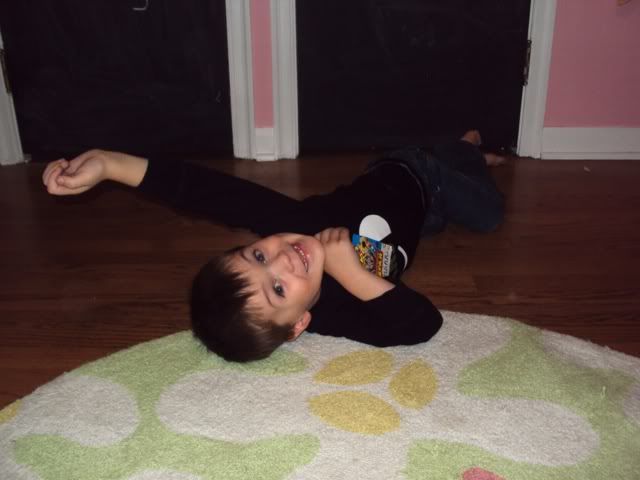 Man, if you could meet this kid you would love him. I swear! I know he is mine, but he brings so much fun and laughter into our lives each and every day. When I was tucking Quinn in tonight he asked me to put balloons in his room tonight. This is how I know it was a hit. What kind of ways do you celebrate birthdays at your house?
CLICK HERE TO SEE WHERE I PARTY AT!
Want FREE printables and more. Join my newsletter!
Subscribe to get our latest content by email.