It is gorgeous out today! I mean GORGEOUS! The kiddos and I went to the zoo. We do that a lot around here. It is super close, we have a zoo pass and aside from the animals there is a really awesome playground. So I am keeping today's post short, because it is too nice to be jabbering away. We finally got our neutral couch and neutral walls and then it was like, now what? Well we have been working away at adding color and personality, which I shared with you here, here, here, here, here and here. I don't know that I have ever really given you a good idea of what the shebang looks like together. So here it is.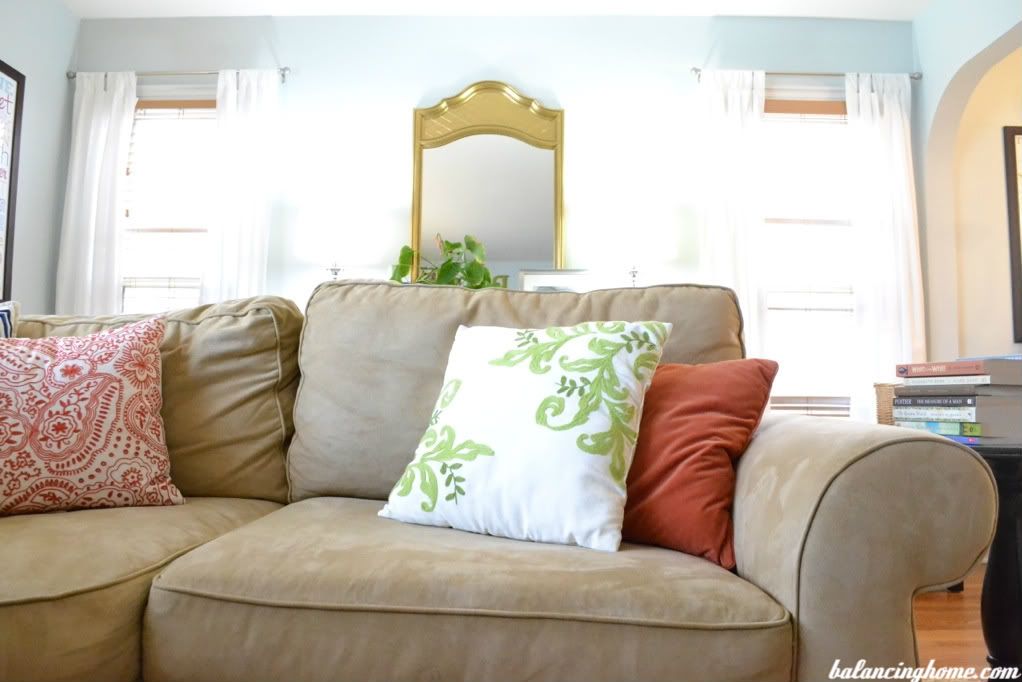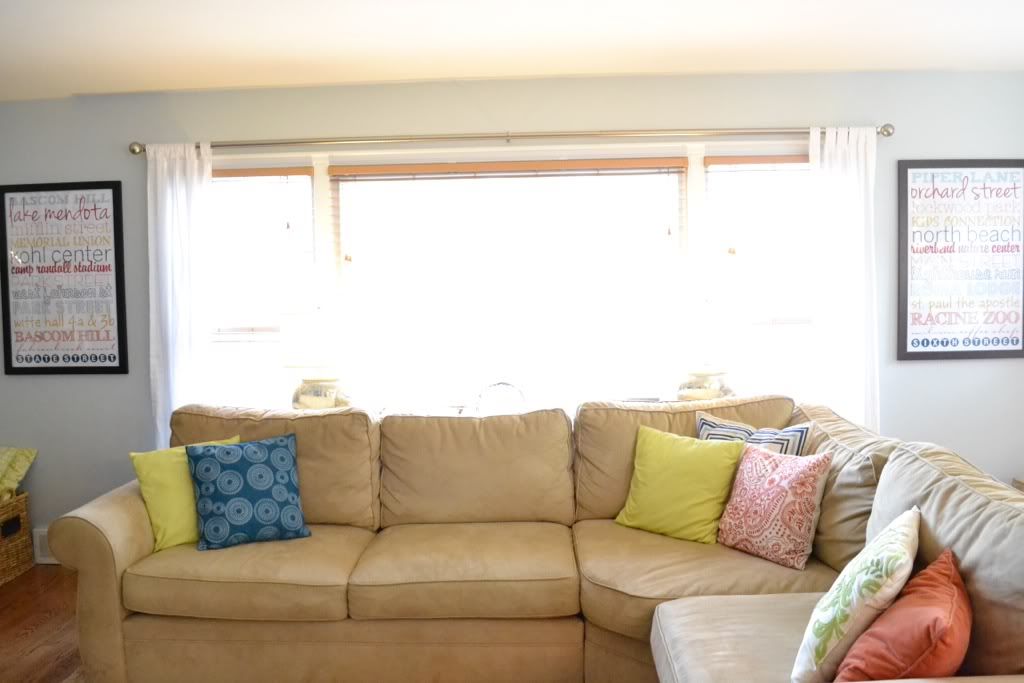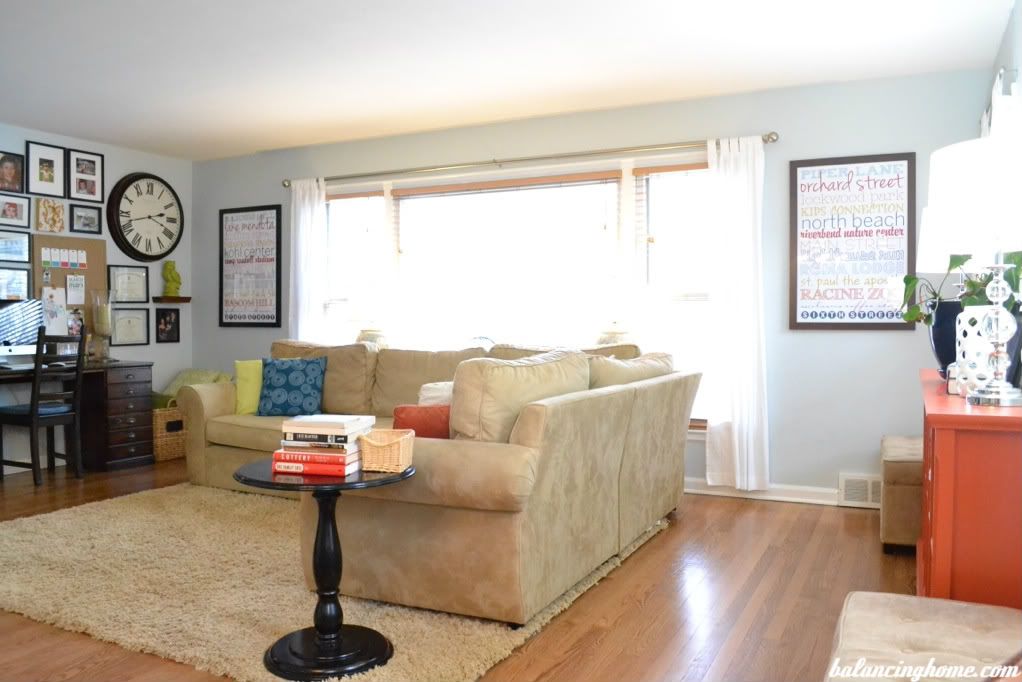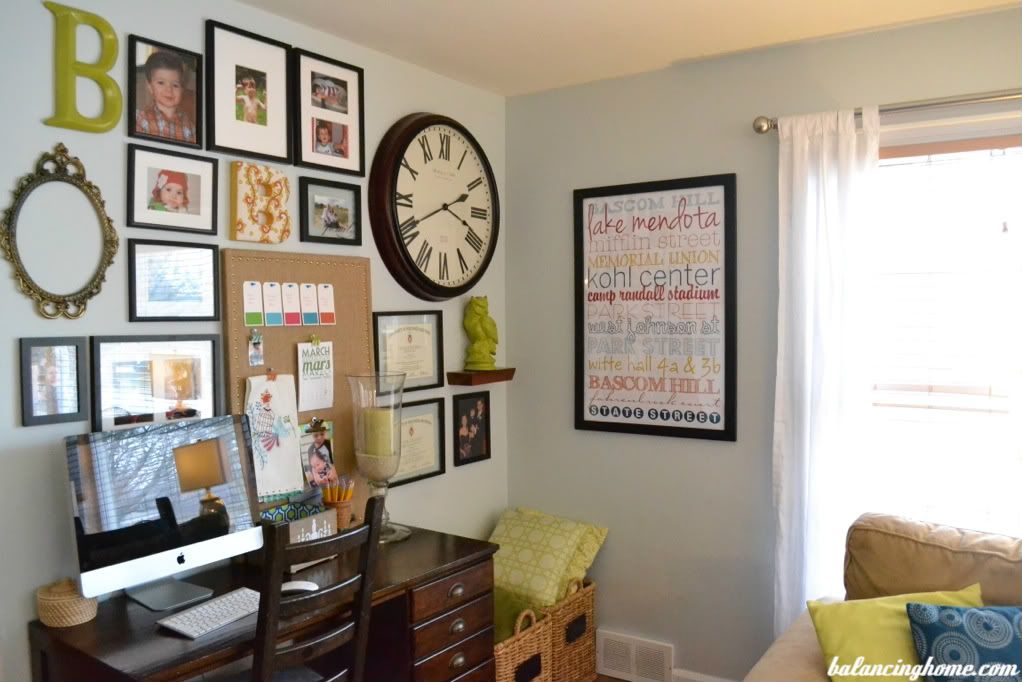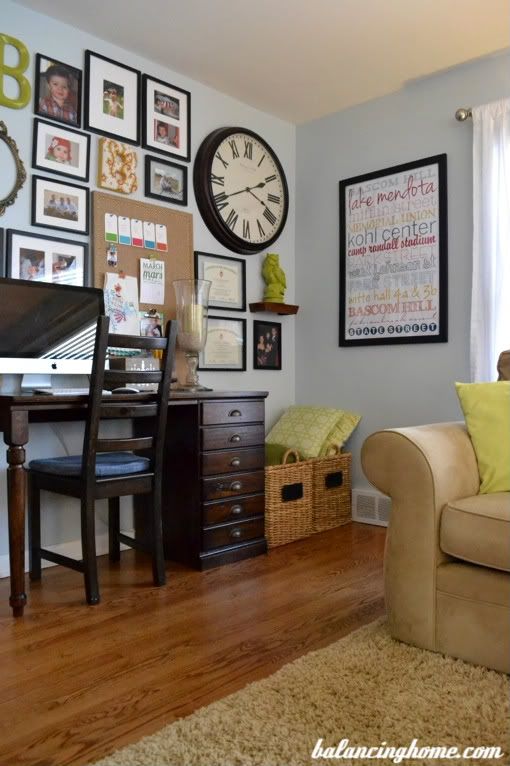 You may have noticed we snuck a table in behind the couch. It is in a makeshift state, but when it is ready to go I will post on that. You can see how the living room is starting to come together. The T.V. wall still needs some work and I am on the hunt for a desk chair. Are you feeling the it? Are you picking up our personality? Does it say one awesome, young family who loves to have fun lives here?
P.S. Voting ends in 2 days! I am still in the top 25. UNREAL! You can vote daily for Circle of Moms Top 25 Creative Moms.
CLICK HERE TO SEE WHERE I PARTY AT!
Want FREE printables and more. Join my newsletter!
Subscribe to get our latest content by email.