As much as I love decorating for the holidays, I have very little actual holiday decorations. Of course there are the ornaments, two wreaths, stocking and stocking hangers, rummage sale Christmas plates and three strings of garland. I truly believe you can create a holiday home without investing a ton of money in holiday stuff. I made a Christmas tree for free out of wrapping paper, glitter Christmas trees (still have to blog about those bad boys), filled frames with wrapping paper, cut and glued my own poinsettias (check out the Christmas mantle & Christmas mantle update), used free printables we offer on the blog and created a hand print Christmas tree that is very sentimental. Oh, and I cannot forget about this years splurge, a half off advent calendar.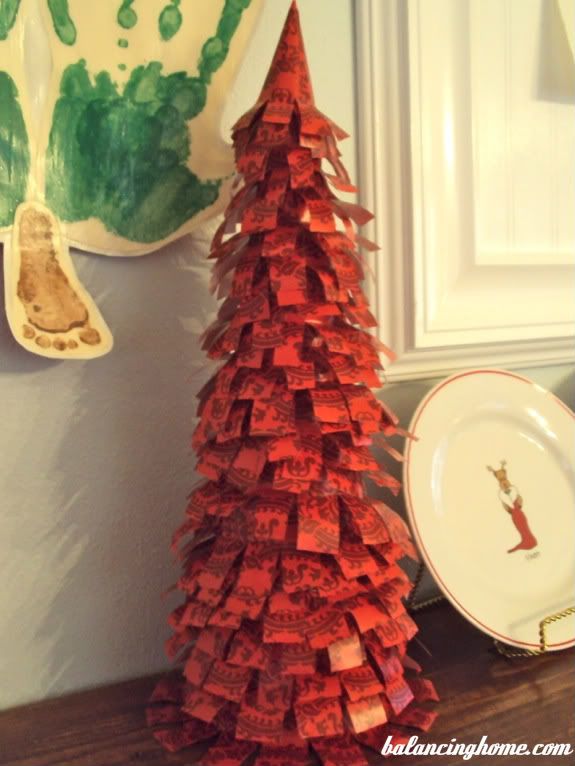 Candles are another great way to add holiday warmth to your home without committing to a holiday, because who really want to blow your budget on something that only lasts one month out of the year? Today's project is one of those projects. I had rolled some candles in Epsom salt and had a ton left over. I also have acquired quite the collection of mason jars, which we use as cups at parties. This is a simple, doable way to bring the holiday spirit to your home.
See how it looks like a snow? The best part is you can dump the salt out, throw the candle away (or save for reusing) throw your mason jar in the dishwasher and you are right back where you started!
I made three of them, because everything looks better in threes.
Right now they are living on the shelf that splits the dining room and kitchen. The candles are actually left over candles from my wedding. Didn't buy a thing for this project. In case you are a visual person, this is all it takes.
Pour salt in jar, stick candle in it and call yourself a rock star! I gotta telly ya folks, when I do buy a holiday decoration it always post holiday season and at a steal of a deal. What is your decorating philosophy? Are you a clearance Christmas shopper? Do you like to make things work for the holidays that you can keep around all year? Are you guilty of bins and bins and bins of JUST Christmas stuff? Spill!
Sharing these ideas at: Thrifty Decor Chick: Before and After Party
Want FREE printables and more. Join my newsletter!
Subscribe to get our latest content by email.