Okay, so it is more of a mom project with the kids. I couldn't sit on my Valentine's day wall another day so I revealed it to you last week. I wanted to take a moment to go over my little project I rocked out with the kids.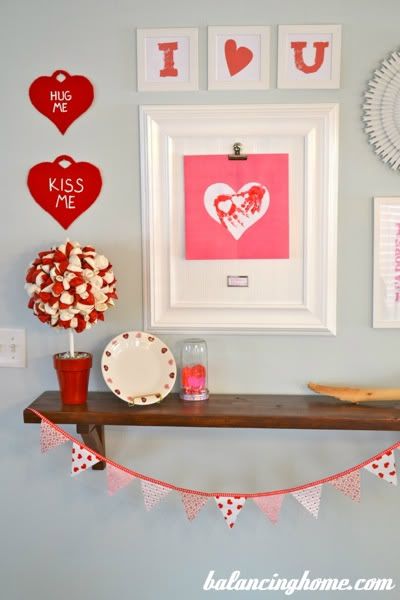 It really isn't fancy or complicated and actually didn't turn out like I intended, but I love it. First I got a piece of paper, some washable red paint and a little heart  I cut from foam. The plan was to have both kids hand prints have a heart in the palm and then have their hands make a heart. Well, when you are getting the hand prints of a three year old and an eight month old you take what you get.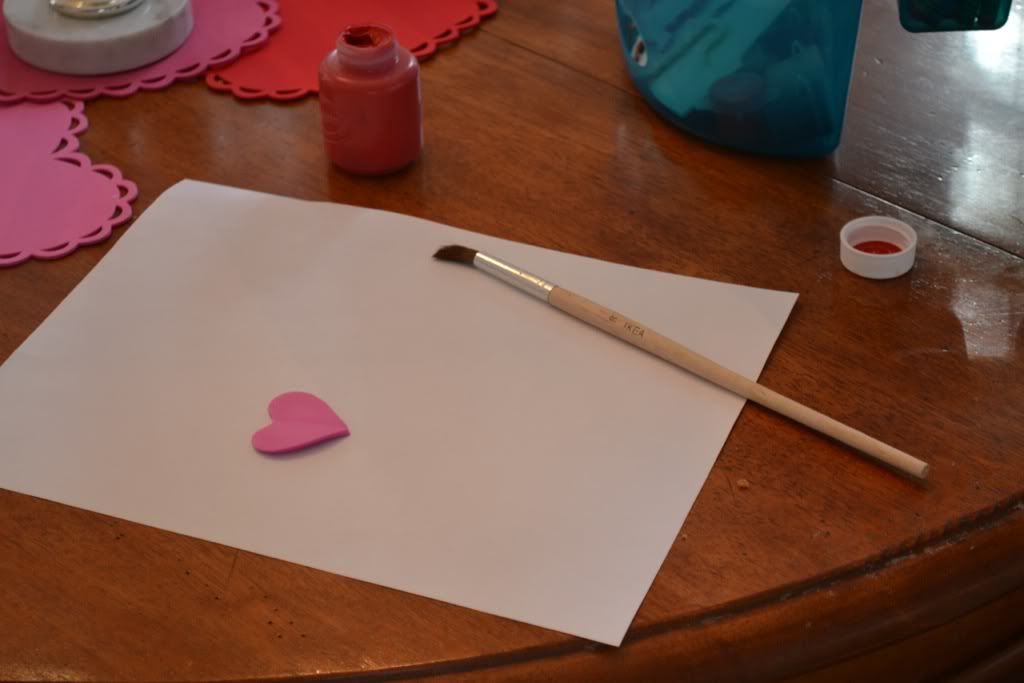 I don't know about you, but this isn't doing anything for me. I never planned on more, but I knew it needed to be dressed up. I decided to take a piece of scrapbook paper, fold it in half and cut a heart out of the center. I then used that piece of paper to be a "frame" for my hand prints.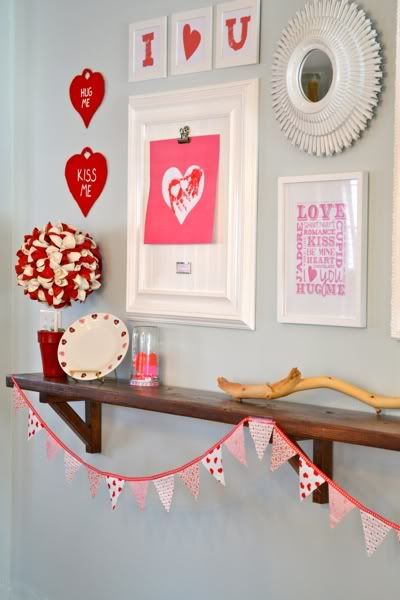 I love the way it pops up on that wall. Clearly this was a mom-centered art project, but those are okay every now and then. We do plenty of free-for-all art so don't worry, Quinn's creativity isn't being stifled.
CLICK HERE TO SEE WHERE I PARTY AT
Want FREE printables and more. Join my newsletter!
Subscribe to get our latest content by email.