Embarrassingly, we bought cup hooks years ago. Before Eleanor was even a thought. We managed to grow a whole human being and nine months later we finally got around to getting those hooks up. The driving force behind getting the job done was this girl.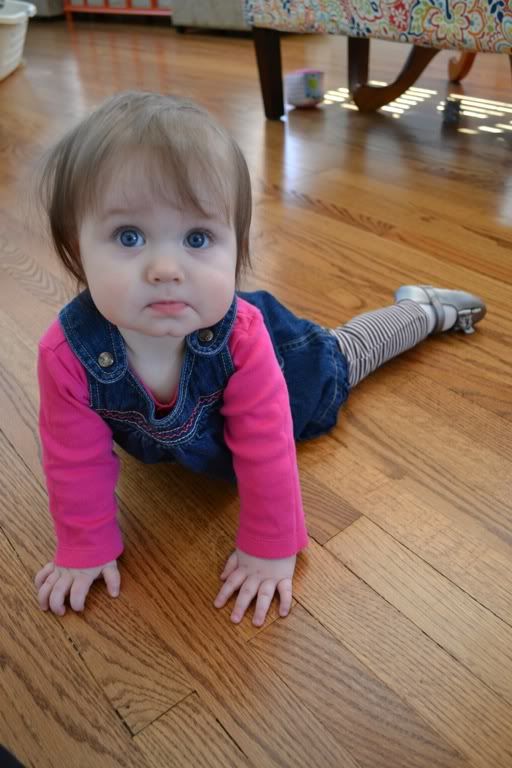 She is mobile and curious and bright colored Fiestaware seems to be her thing. She keeps going for it and has even managed to pull a few pieces down. That meant the shelf on the end of our peninsula that use to look like this.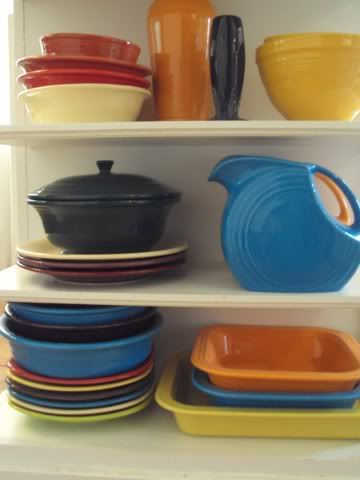 Now looks like this.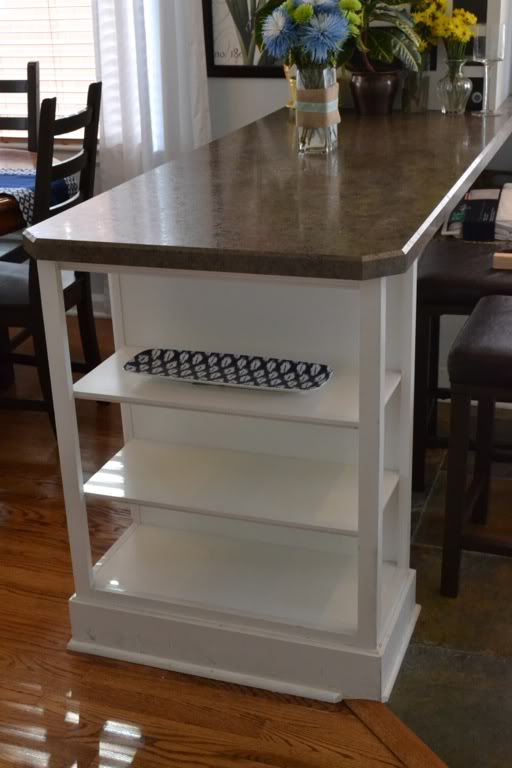 Wah, wah! Yup, currently empty. I am a firm believer that style and kids can go together. Well at least a styled home. Styling this post-baby body is a whole other story. Safety before style though. The shelf wont stay empty for long.
All that Fiestaware needed a new home, which meant finally hanging the cups so we could take advantage of that cupboard space.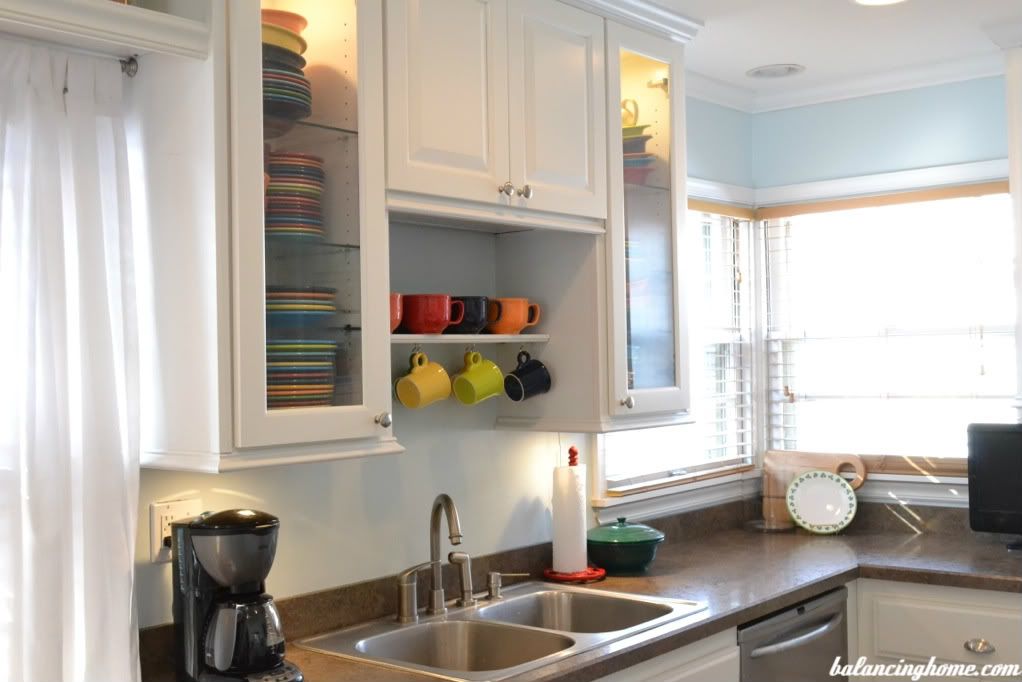 When it comes to adding some pizazz to your kitchen and clearing out some space in your cupboard hanging coffee mugs is about as affordable as it gets. A pack of cup hooks is dirt cheap. A quick, cheap weekend project that gives you a lot of bang. That is how I like my projects (and my men). I kid, but how could I not throw that in there.
Doesn't that make you all kinds of happy? I am in love. I am glad our little stinker gave us the kick in the pants we needed to finally get these cups hanging. Have your children inspired any projects lately? Do any of you have cups that make you happy? Are there any other cup hangers out there?
P.S. You can vote daily for us at Circle of Moms Top 25 Creative Mom Blogs and you can vote for us as at Apartment Therapy 2012 Homies: Best DIY Blog. Voting is a great way to show your support and keep us going so we can keep the projects and printables coming.
Thank you to each and everyone of you who take the time to drop by Balancing Home, to leave a comment, to like us on facebook, to subscribe, to vote, and to spread the word that we are here. We really do appreciate it more than most of you will ever know.
CLICK HERE TO SEE WHERE I PARTY!
Want FREE printables and more. Join my newsletter!
Subscribe to get our latest content by email.