A while back I was at Hobby Lobby and saw these paper mache eggs for cheap, cheap, cheap! I threw a bunch in our basket and thought, "Hmm…we can make some fun Easter crafts with these". Weeks later the eggs were still in their Hobby Lobby bag waiting to have their full potential realized.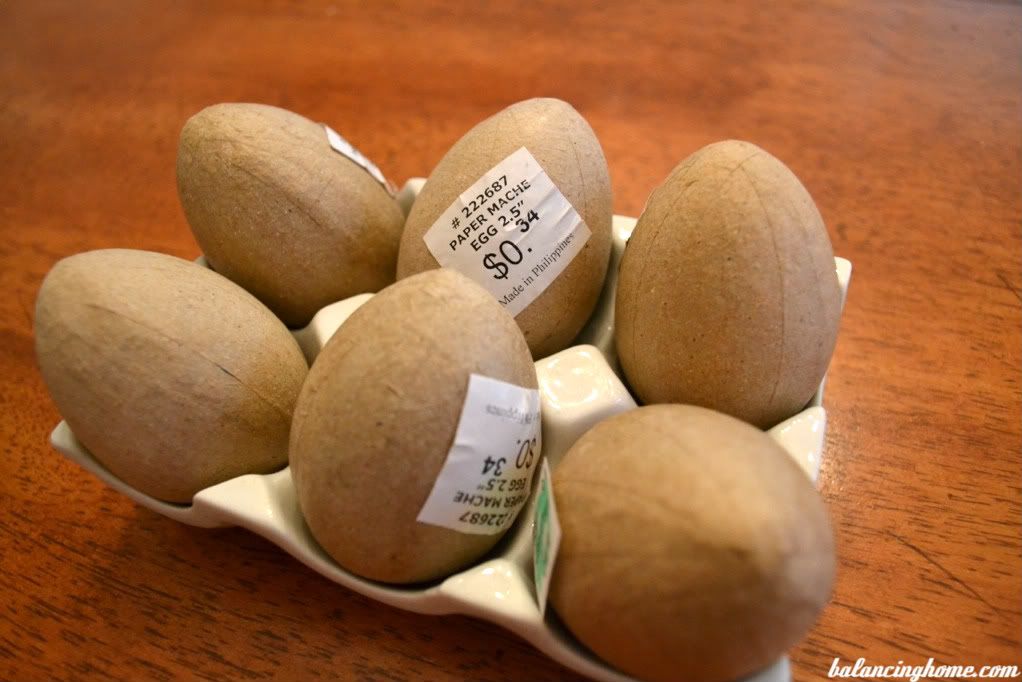 With the use of Modge Podge, tissue paper and glitter I more or less decoupaged the eggs. I just slathered on some Modge Podge, stuck some torn pieces of tissue paper and Modge Podged on that. Lastly, I sprinkled on some glitter, because everything is prettier when it sparkles! I really was just going with the flow, perfection these are not.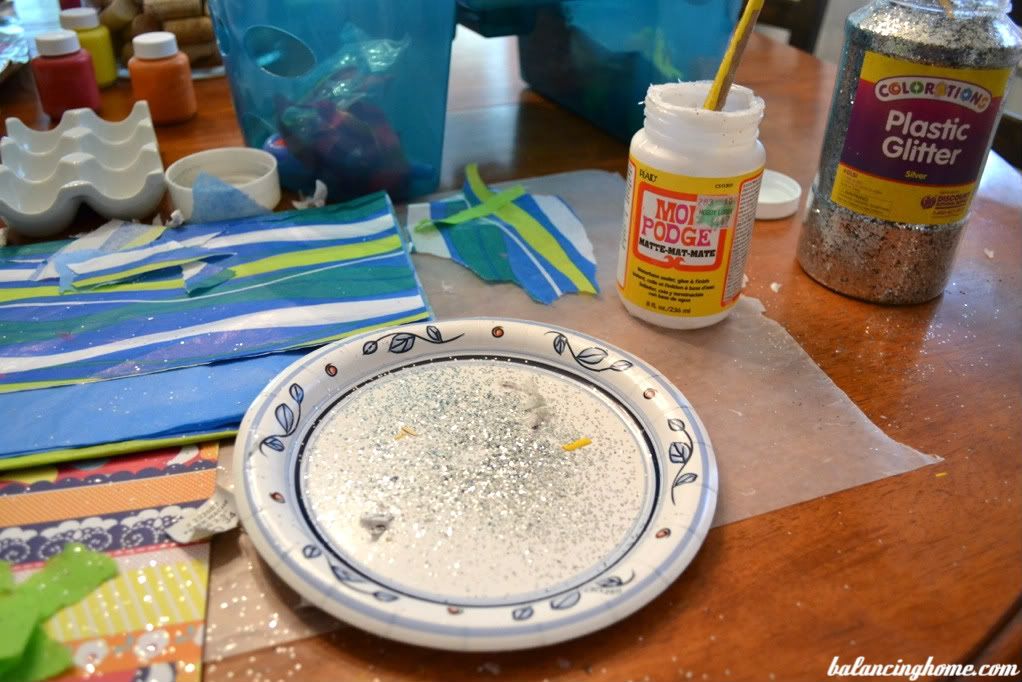 There is my very crafty setup right on the kitchen table. Of course Quinn wanted to join in on the fun. He had an extra big egg to decorate.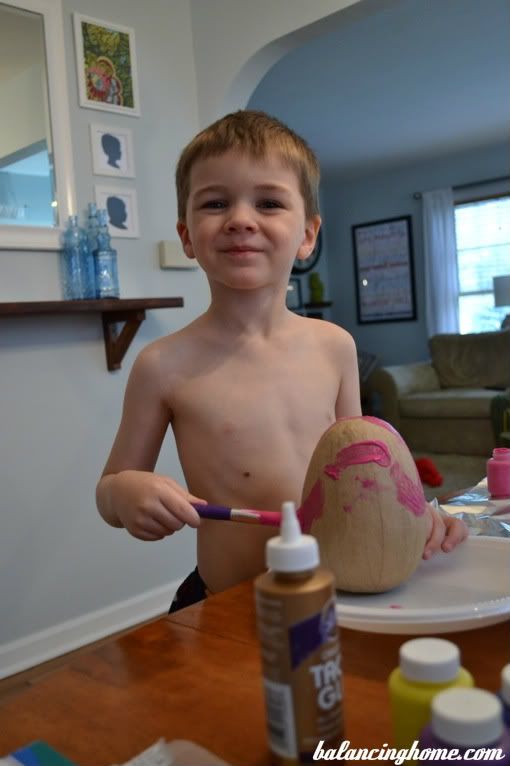 He actually got so much paint on himself Ross ended up painting on him. I think it started with, "You look like you painted yourself" or "You are suppose to paint the egg, not you". Somehow it ended up with his daddy painting him. Don't ask. Quinn requested a smiley face, a sun around his belly and a sun on his back. Should I be concerned?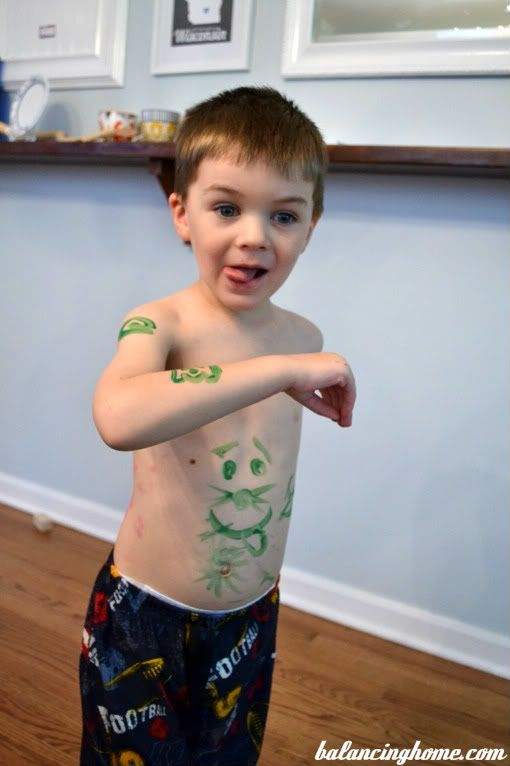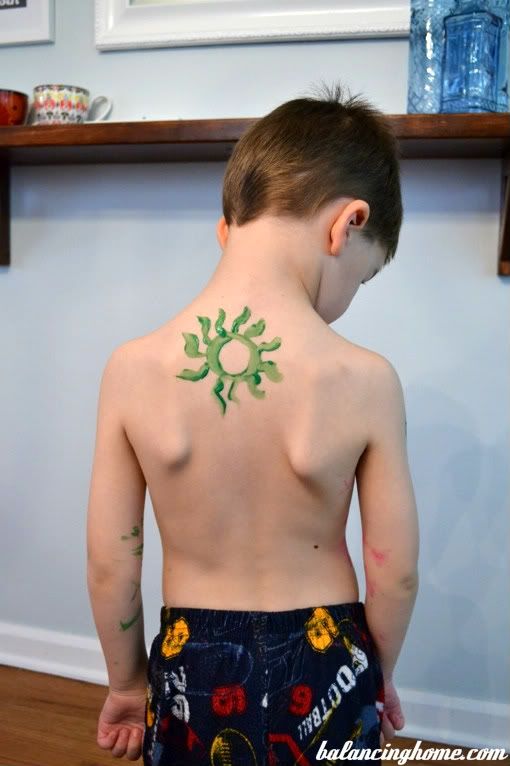 He wanted more! We cut him off and threw both of the kiddos in the tub.
And you all thought you were here to see decoupaged eggs!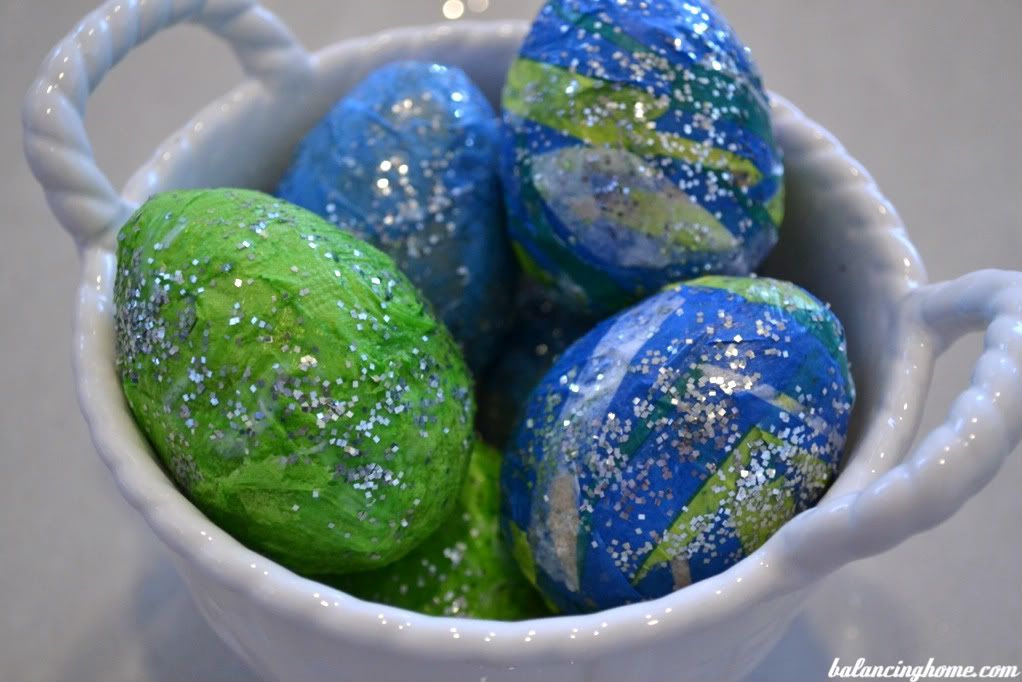 Feel free to pin away!

With only one week to go I finally got my Easter on. This blogger is SLACKING! We also snuck in some traditional egg dying this weekend too. What about you?
Don't forget to stop by and share your tips for balancing home.
CLICK HERE TO SEE WHERE I PARTY!
Want FREE printables and more. Join my newsletter!
Subscribe to get our latest content by email.