No spend November is going strong. It hasn't been easy to resist, but it has been easier than I thought it would be. My cousin gave me the heads up that the Milwaukee Zoo was free on Saturday. We decided to take advantage and headed up there with Gigi (my mom, Grandma Gregory) in tow. Gigi treated Quinn to the train and the lift. Other than $17 dollars at the grocery store for milk, bread, bananas and a few other things we haven't spent any money. Santa did pick up a few items before coupons expired, but that is within the plan for no spend November.
Here are a few ways that we have managed no spend November. For starters, everyone knows our plan and our goal so that keeps temptation limited and support high. We also have sought out good old free fun. Story time at the library, the park, play date at our house, free day at the Milwaukee Zoo and family gatherings don't cost a thing and have kept us plenty busy. Staying out of stores and away from temptations has helped as well. Another big help has been planning ahead. We have packed lunches and snacks so that when we are out and about we aren't tempted to stop for food. We also have grocery shopped our house. It is actually quite amazing what has accumulated in our pantry. We were able to whip up dinner tonight with all stuff we had. Normally I would have said we didn't have anything to eat and hit a restaurant. Some digging and creativity yielded quite the dinner.
So what have I been tempted to buy? Hmm…paint, fabric, hardware, lunch, toys for Quinn, clothes for Eleanor, boots (God they were cute. Weren't they mom?). I think my favorite thing about no spend November has been how it controls impulse buying. Obviously we aren't going to live our lives never buying things, but this forces us to re-evalute our habits. Putting some space between what you want and getting it makes it a little more clear about exactly what you want and how bad you want it. If I am still crushing on those boots in a month (which I will be) then they might be worth saving for. Planning what you want and how you are going to acquire it makes more sense than buying what you want at that moment and figuring out how you are going to afford it after you have already bought it. So the big take away so far is: plan ahead, hold off on purchases, plan how you will afford them before buying them and grocery shop your house. Simple really.
Here are some pictures to wrap up our weekend.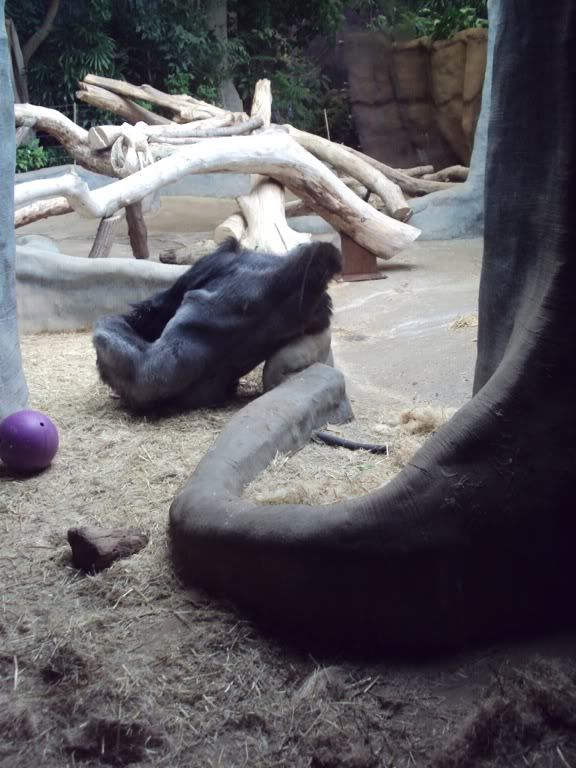 Gorilla at the Zoo
Quinn inspired by gorilla at the zoo. And no, we did not tell him to pose like this. He picked this one up all on his own.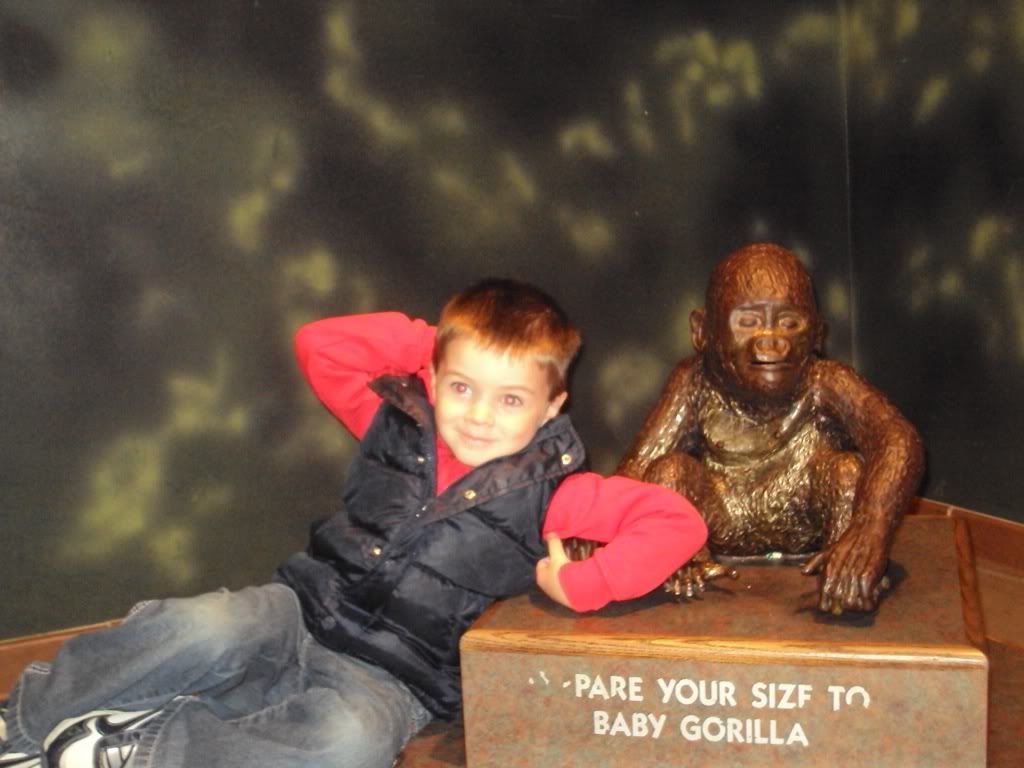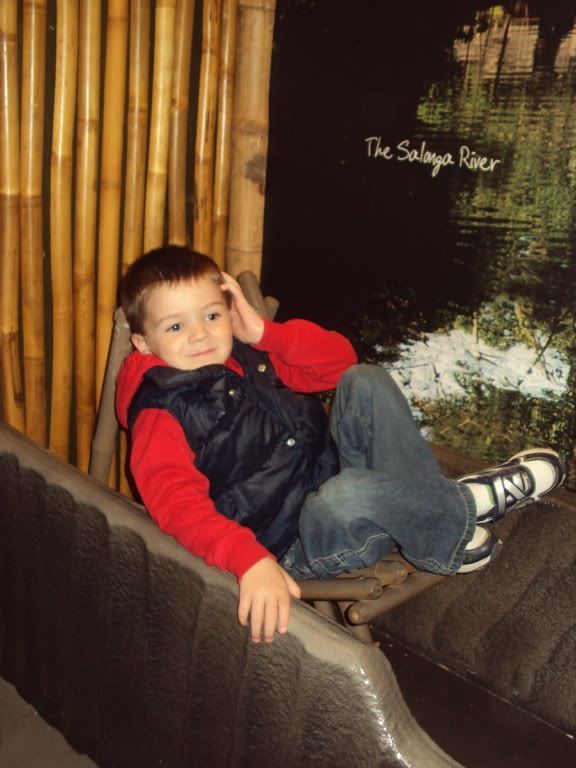 Guess it was his go to move of the day. Here are a few more pictures.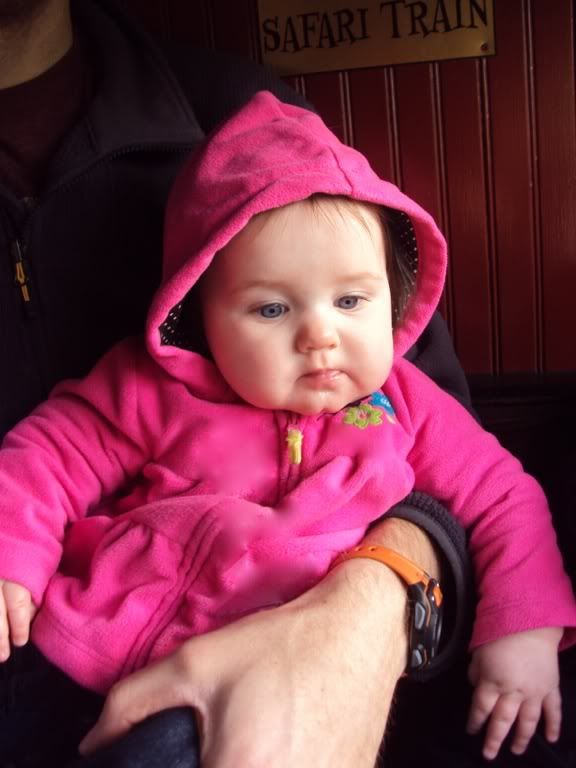 Eleanor on the train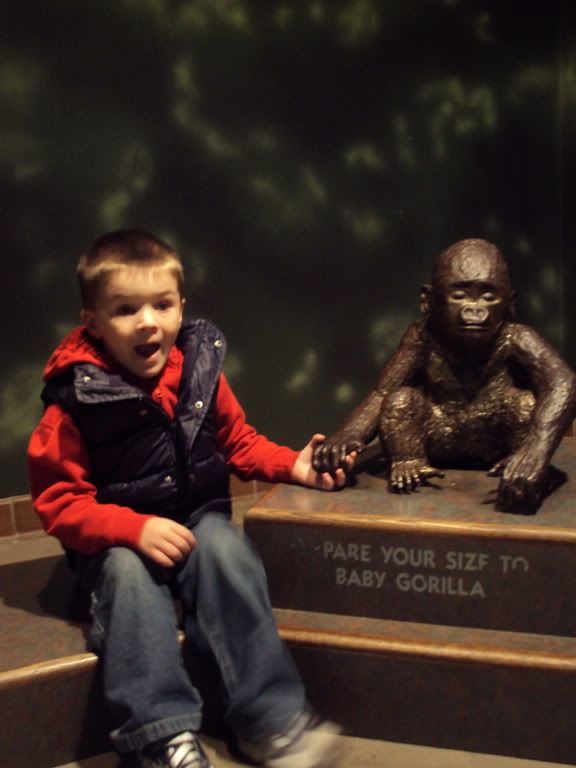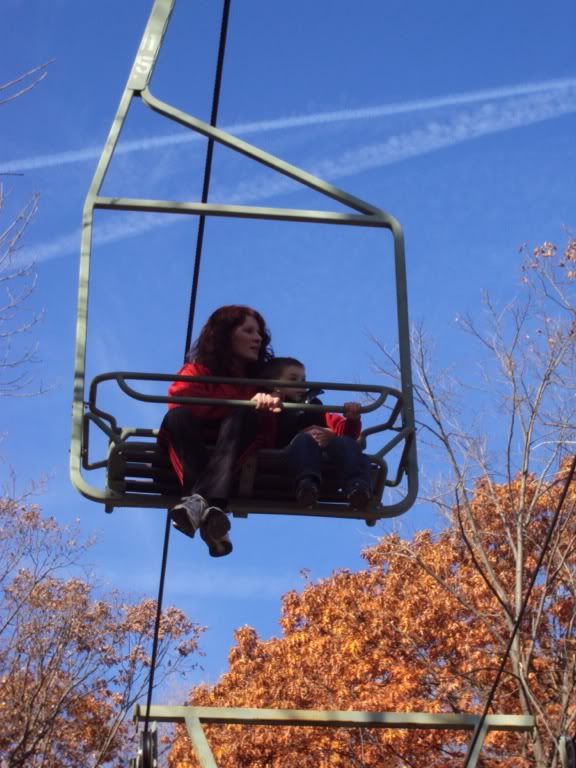 Check out the robot Quinn built this weekend "all by himself". He was pretty darn proud.
Did you all enjoy your weekend? Sure did turn out to be beautiful. Any of you working on changing some bad habits?
Want FREE printables and more. Join my newsletter!
Subscribe to get our latest content by email.