Yesterday was my husband's birthday. I wish I could say I did something super crafty and cute and totally blog worthy that would inspire you all, but I didn't. His birthday always has a way of sneaking up on me. I am still in summer mode and then bam! it is his birthday. Really? Fall already? How did that happen?
We managed to fit in a birthday lunch at Qdoba (his choice). Fancy, I know. I also dropped off a birthday treat at his work, kringle (pecan and cheese) from O&H. Yum! For those of you who don't know you need to get familiar because their kringle is to die for. I got him a new watch since he has been wearing mine on runs and Quinn picked out some Nerf guns. Twenty-nine is not too old for toys, especially when you have a little boy to play with. We also went out to dinner with his parents and celebrated with a (store bought) cake. Sadly, I can't even claim credit for getting the cake. I know, I know. I had grand ideas, really I did. For those of you who are wondering the hubs turned 29! So next year we will have to do it up big, no excuses.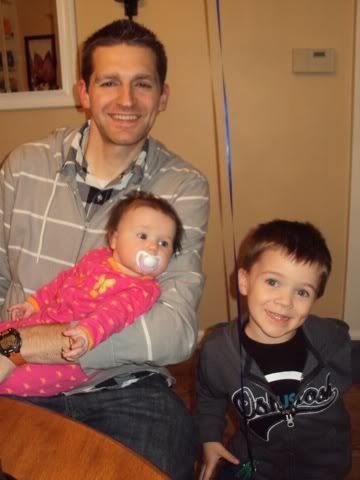 It also happens to be my brother's birthday too. Happy Birthday Shane and Ross! Any of you have fun, creative ways of celebrating birthdays?
✕
Want FREE printables and more. Join my newsletter!
Subscribe to get our latest content by email.