Now that we are heading into wedding season, I am sure there are a ton of brides working out the details to their big day. I know when my sister was at the bitter end, she was scrambling to work out a few. One of those was a card box. The card boxes that were available to purchase were expensive and didn't really jive with the feel of her wedding.
We ended up making our own card box that felt more like her. We found a mailbox for $9.99 at Walmart.
We used masking tape (we were out of painters tape) to make the chevron pattern that was on the invitations, menu, etc. We painted it using craft paint.
We slowly peeled back the tape and we were left with a lovely chevron design. Then we added some sparkly stickers we found in their colors. Lastly, my sister outfitted the box with a cardboard insert (covered in pretty paper) to make sliding in cards easy and taking out cards difficult.
I love how it mimics their invitations and menu.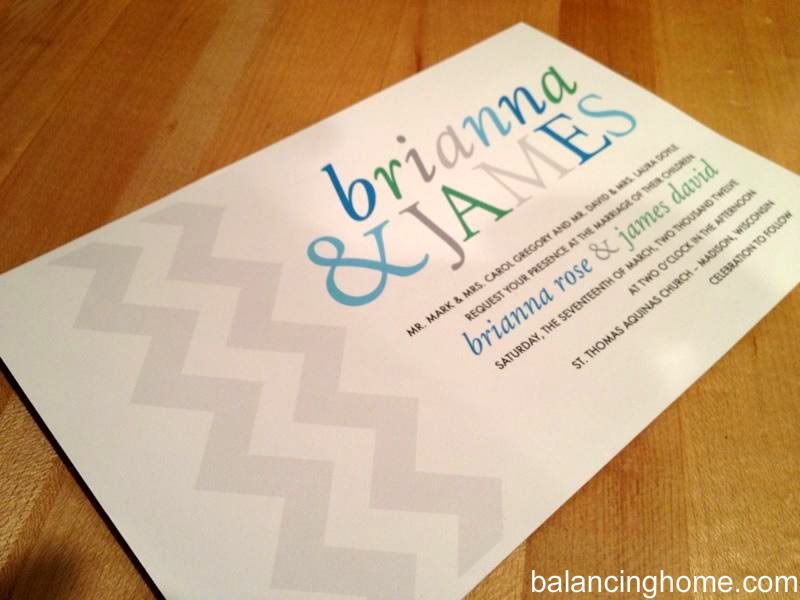 A quickie, cheap project that solved a problem and was in keeping with their wedding style. You can read more about the wedding here, and the chocolate covered pretzel favors here.
CLICK HERE TO SEE WHERE I PARTY AT!
Want FREE printables and more. Join my newsletter!
Subscribe to get our latest content by email.