I wanted to break this down in a few posts, but I am just so excited to show you it I cannot sit on it anymore. I figure I can give you the run down on a few things in future posts. The dining room wall has sorta become our holiday decor hot spot. The shelf (post on that here) kind of turned it into our "mantle" (Check it out at Christmas here and the non-holiday version here). When we first hung the gallery wall I didn't know that we would be switching out the art and playing with it as much as we have. So without further ado, here is my Valentine wall.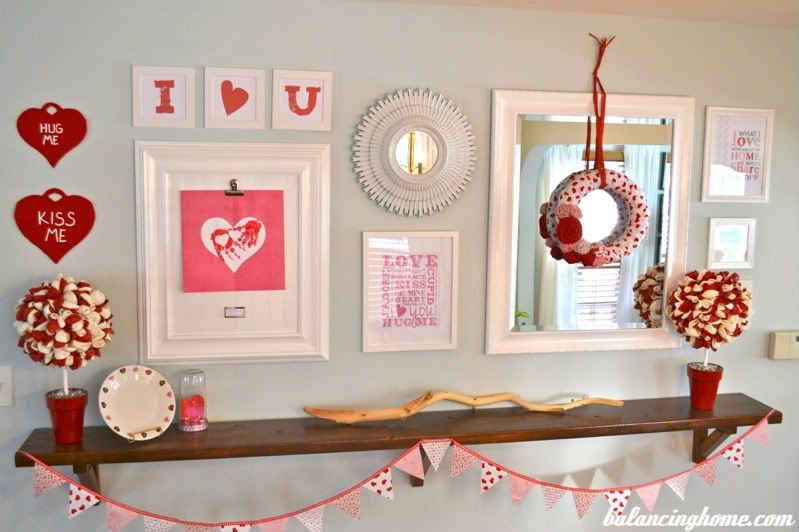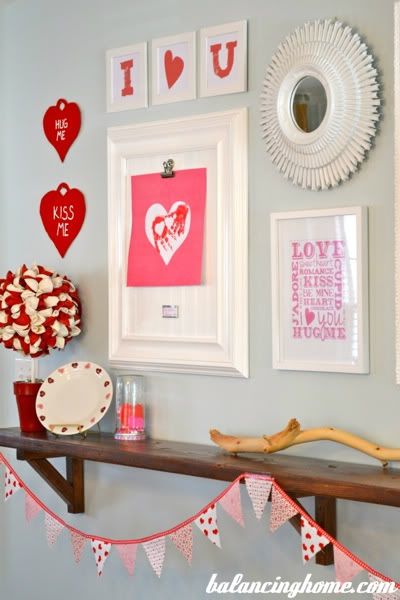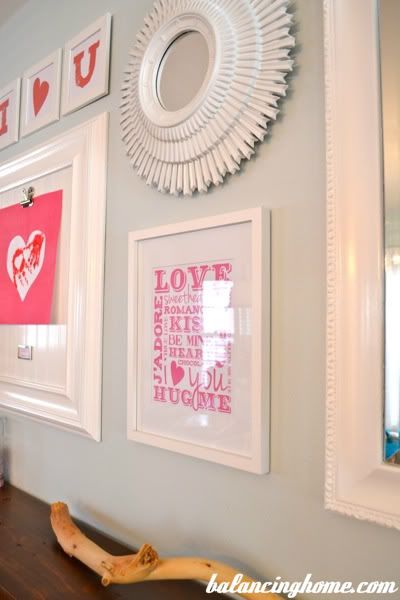 So all it took was a few art switcheroos, some left over fabric and ribbon and voila! Lets start with the art. The Valentine Subway Art is available on our printables page and the "What I love most about my home is who I share it with" print will be available in our Etsy Shop (as soon as I get the listing up). The wreath tutorial can be found here. The topiaries are being reused from Quinn's birthday and you can find that tutorial here. The art project and bunting I have yet to cover, so stay tuned. Of course we also have our "give love" station (which you can read about here) and other Valentine's goodness going on that I have yet to post.
CLICK HERE TO SEE WHERE I PARTY AT!
Want FREE printables and more. Join my newsletter!
Subscribe to get our latest content by email.